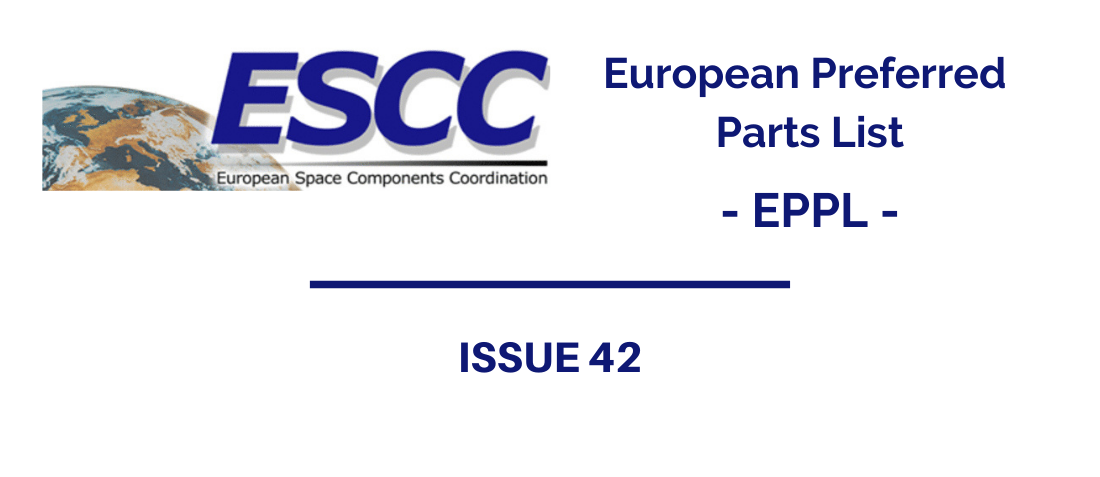 Posted by Emilio Cano García
On August 10, 2021
0
New entries EPPL part 1:
Micro-D Connectors based on type MDM and MDSA D-CLICK from Axon Cable (France), included in detail specifications ESCC 3401/029, ESCC 3401/032, ESCC 3401/091, and fully ESCC qualified.
Radiation-hardened 32-bit ARM Cortex-M7 microcontroller from Microchip (France) based on type SAMRH71 included in the detail specification ESCC 9512/006 and ESCC qualified since May of 2021.
RK135 Rad-Hard Crystal Oscillator from Rakon (France) included in detail specification ESCC 3503/001, and fully ESCC qualified since February of 2021.
CRK Metal Glaze Thick Film Resistor from Tateyama (Japan) included in detail specification JAXA-QTS-2050/E201 and qualified by JAXA. Available in case sizes 2010, 1210, 1206, 0805, 0603 and resistance range from 1Ω to 10 MΩ.
RF Cable Assembly DC to 22Ghz based on type 8S-SMA from WL Gore (UK) included in detail specification ESCC 3408/002, fully ESCC qualified.
Fluoropolymer low-frequency wires based on type LEW 600V from WL Gore (Germany) included in detail specification ESCC 3901/026 and ESCC qualified since March of 2021.
Revision EPPL part 1:
LM193AH Linear Voltage Comparator from Texas Instruments was renamed to LM193. Previous note 1 has been withdrawn. This component is qualified by DLA and included in SMD 5962-94526.
The EPPL 1 only covers LM193 with metal can package à Click to see in doEEEt
Editorial EPPL part 1:
TNC-VHP RF Coaxial Connector from Radiall (France) included in detail specifications ESCC 3402/027 and ESCC 3402/028 and fully qualified by ESCC. Update of the manufacturer name from Axon Cable to Radiall.
About EUROPEAN PREFERRED PARTS LIST (EPPL)
The ESCC Executive publishes a list of components and technologies to be useful to space hardware manufacturers and projects in selecting EEE components.
Eligible components for listing in the EPPL are all EEE components categories as defined in ECSS-Q-ST-60. In addition, the following may also be listed in the EPPL: a semiconductor die, semiconductor foundry processes, hybrid assembly processes, ESCC Capability Approvals, and ESCC Technology Flow approvals.
The rules for establishing the list are defined in ESCC 12300.  The EPPL is made up of two parts:
Part 1: components that are fully qualified or evaluated to recognized space standards (e.g., ESCC), giving full or high confidence for space usage.
Part 2: The potential capability to satisfy space application requirements has been demonstrated but which have not yet achieved space qualification.
MORE ISSUES ESCC QUALIFIED PART LIST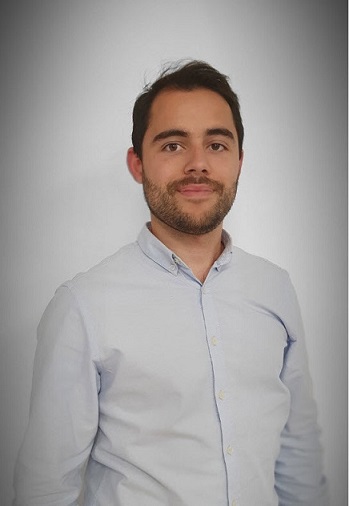 Latest posts by Emilio Cano García
(see all)