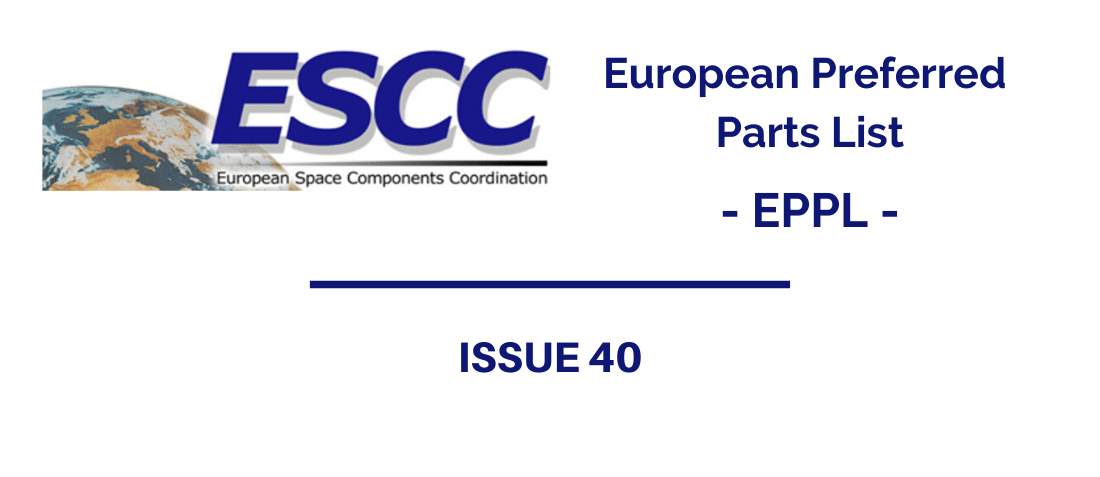 Posted by Emilio Cano García
On July 21, 2020
0
New entries EPPL part 1:
RF Cable Assembly based on type Axowave SL34SQ from Axon' Cable, included in detail specification ESCC 3408/003 and ESCC qualified since February of 2020.
RF Coaxial Connectors based on type TNC-VHP from Radiall, included in detail specifications ESCC 3402/027 and ESCC 3402/028 and ESCC qualified into the certificate 350.
Custom Magnetics (Inductors, Chokes and Transformers) from Flux, included in detail specification ESCC 3201/013 and ESCC qualified since March of 2020.
EV12AD550B, Dual channel 12 bit 1.6 Gsps ADC from Teledyne e2v, included in SMD 5962-19205 and MIL QML qualified.
RHFL6000A Linear Voltage Regulator and RHRPMICL1A Integrated current limiter from STMicroelectronics.
New entries EPPL part 2:
HDR Cable Assembly and HDR MicroMiniature Connectors based on type Micromach from Axon' Cable, included in detail specifications ESCC 3409/002 and ESCC 3401/095.
4GH50-20, 0.5μm Power bar GaN HEMT technology (AlGaN/GaN on SiC substrate) for Power amplifier up to C band from United Monolithic Semiconductors.
Removed:
Diodes Pin and Varactors from API Technologies. There was ESCC qualified until March of 2020 under the certificate 200.
3DEE8M08VS8190, EEPROM 8Mbit 1Mx8 from 3D Plus due to the obsolescence of 3D Plus End-Of-Life (EOL) all EEPROM space grade modules (IS, MS)
Find the best alternative, just use the filter area to choose the best option:
Re-Scope EPPL1:
Have been added STPS40A150 and STPS40(-80)A45C Schottky diodes from STMicroelectronics included in detail specifications ESCC 5106/023 and ESCC 5106/024.
Editorial:
Moved TPS50601-SP from linear other function section to linear switching regulator section.
About EUROPEAN PREFERRED PARTS LIST (EPPL)
The ESCC Executive publishes a list of components and technologies to be useful to space hardware manufacturers and projects in selecting EEE components.
Eligible components for listing in the EPPL are all EEE components categories as defined in ECSS-Q-ST-60. In addition, the following may also be listed in the EPPL: a semiconductor die, semiconductor foundry processes, hybrid assembly processes, ESCC Capability Approvals, and ESCC Technology Flow approvals.
The rules for establishing the list are defined in ESCC 12300.  The EPPL is made up of two parts:
Part 1: components that are fully qualified or evaluated to recognized space standards (e.g., ESCC), giving full or high confidence for space usage.
Part 2: The potential capability to satisfy space application requirements has been demonstrated but which have not yet achieved space qualification.
MORE ISSUES ESCC QUALIFIED PART LIST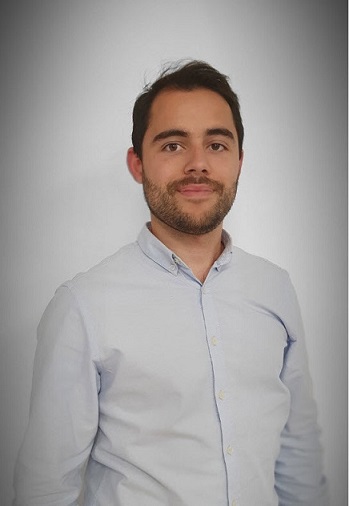 Latest posts by Emilio Cano García
(see all)