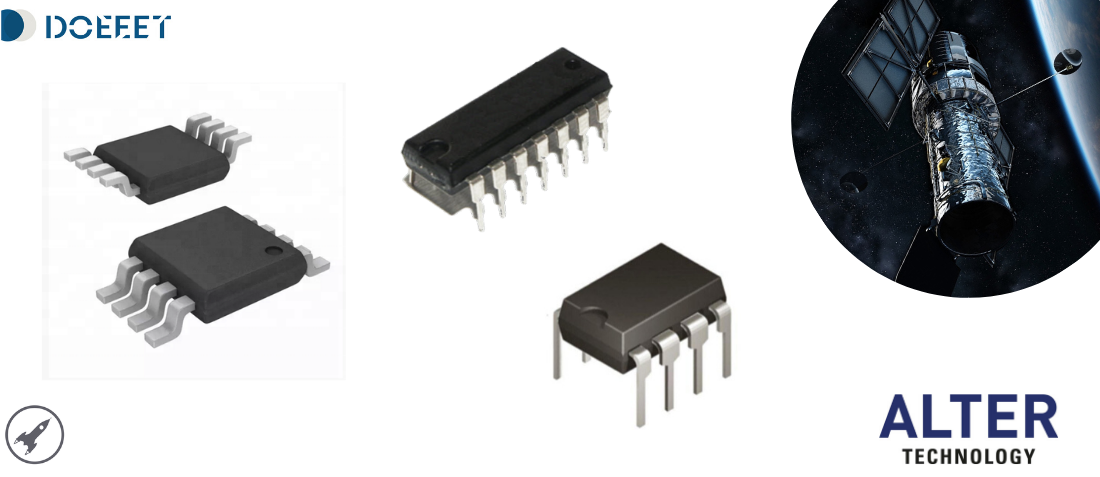 Posted by Antonio Rodríguez Arenas
On April 20, 2021
0
What are the most common Quality Issues in the procurement of Operational Amplifiers for Space Application?
Quality Assurance in EEE parts is a significant aspect to take care of the procurement for EEE parts. One family of EEE parts widely used are the Operational Amplifiers which are in many different pieces of equipment of satellites electronics.
The first filter to avoid system failure is to screen potential problems at the procurement phase. ALTER Technology register the quality issues found during the inspection and testing. As for the Operational Amplifiers procured for Space use, the following list provides the issues by decreasing order quantity of cases:
| Nº | wdt_ID | Test | Issue per cent |
| --- | --- | --- | --- |
| 1 | 1 | RVT TID | 33,7% |
| 2 | 4 | Documentation issue | 17,8% |
| 3 | 7 | EVI reject | 11,2% |
| 4 | 10 | SAM | 11,2% |
| 5 | 13 | Not real problem | 10,1% |
| 6 | 16 | Date code | 6,5% |
| 7 | 19 | Electrical Measurements | 2,4% |
| 8 | 22 | Thermal cycling | 1,8% |
| 9 | 25 | RGA | 1,2% |
| 10 | 28 | End user overstress | 1,2% |
| 11 | 31 | PIND failure | 1,2% |
| 12 | 34 | Wrong part type sent by manufacturer | 0,6% |
| 13 | 37 | SEDR/SET | 0,6% |
| 14 | 40 | MFR bad packaging | 0,6% |
| | 43 | | |
The following paragraphs provide more details for the five first cases.
1 RVT TID
Radiation Verification Test Total Ionizing Dose (RVT TID) is by far the subject which has more quality issues in our procurements. This is logical since the customers demand to perform generally RVT TID in Operational Amplifiers over the manufacturers guaranteed limits and to characterized the lots in procurement to validate and/or apply countermeasures given the actual results of the test campaign.
The quality issue is almost in all cases that one or more measured parameters exceed the limits imposed in the test plan at a specific dose rate and cumulate dose. After irradiation, the parameters recover after annealing.
The typical parameters that exceed the established limits are Vos, IB +/-, Ios, and CMRR.
The following picture shows a representative example of the RVT TID results on a QMLL Operation Amplifier. The one part exceeds the limit of parameter Ios after 50Krad up to 100Krad and 24h of annealing. At the annealing, 168h is recovered. The manufacturer guarantees this part only up to 50Krad.
2 Documentation issue
Grouping different anomalies in a generic category of documentation issues, this is the second with 17.8% of the cases. The most representative issues detected are the following ones:
COCs with missing mandatory is information as MIL component number, date code identification, company stamp and signature.
Data packs with missing tests information as thermal cycling, X-ray and other tests.
Wrong number or no coherent of tested quantities.
ALTER Technology detected documentation issues in all quality levels from commercial to QML V or Class K parts.
Documentation issues rarely end in NCR. They usually are solved by claiming the corresponding manufacturer or supplier the correct documentation. However, in a few cases, the issue ends in lot rejection when it is confirmed that the lot is not the one ordered, testing is missing, or the manufacturer has overlooked other significant incidences.
3 EVI rejects
External visual inspection (EVI) anomalies are the 11,2% of the quality issues in found in ALTER Technology on Operational Amplifiers. The problems are similar to other families of integrated circuits for Space use, i.e., the following ones:
Marking issues like partially deleted marking or missing characters.
Cracks and chip outs in the ceramic case.
Voids and cracks in the sealing area.
Foreign materials in leads or contacts.
Example of a chip out and crack in the ceramic case of a QML V. Quality issue detected during ALTER Technology incoming inspection.
4 SAM
Commercial and industrial Operation Amplifiers are also procured for specific satellite projects. One of the tests performed in these lots screening and/or lot verification tests (LVT) is SAM. This test is performed in plastic packages, and it is not applicable for packages with cavity like ceramic packages.
The rejects in SAM represent 11.2% of overall Operational Amplifiers quality issues. These rarely rejects final disposition is lot rejection. SAM refuses are studied in a case by case.
Example: Full-length delamination of a surface-breaking feature (example at red arrow) was observed on many parts. This condition does not meet ESCC 25200 para. 7.1. This delamination also affects one or more wire bond locations. This condition does not meet ESCC 25200 para. 7.1.
Partial paddle delamination observed is acceptable—examples at white arrows.
5 Not real problem
A no negligible amount of suspect quality issues opened that after review are evaluated as not applicable or not being a real quality issue. The weight in the family of Operational Amplifiers us 10.1% and this represents the 5th concept of quality issues raised.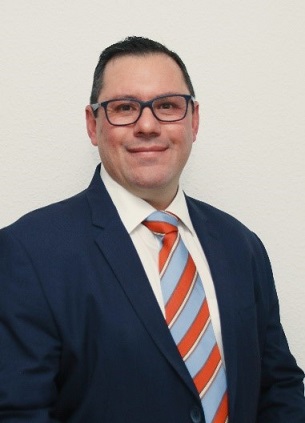 Latest posts by Antonio Rodríguez Arenas
(see all)