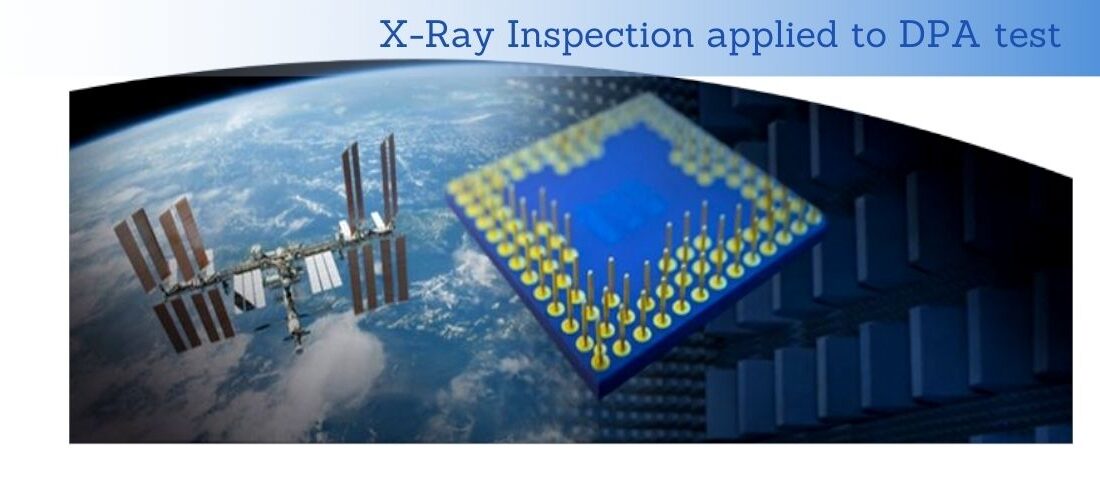 Posted by doEEEt Media Group
On April 26, 2022
0
Destructive Physical Analysis (DPA test) – A test that is widely used to verify the quality of a lot produced
Quality and reliability are essential in high-demanding performance applications, such as space applications. It is indispensable to ensure that the final manufactured parts do not deviate significantly from their specifications, either electrical or mechanical (quality). This quality will be maintained over the specific mission time (reliability).
This can be achieved in several ways at different levels, and they can be implemented depending on how demanding the mission is. For instance, it is essential to have unique "in progress" controls at the manufacturer level so that enough data is recollected so that quality can be achieved. However, critical components need to be re-checked with further controls. A widely used test to verify the quality of the lot produced is the Destructive Physical Analysis (DPA).
During the DPA test, parts go through a systematic and detailed examination at different levels of disassembly. It is important to note that DPA is not a test itself but rather a comprehensive series of tests where parts are examined for a wide variety of design, workmanship, and processing problems. This series of tests can detect some defects that have not been previously detected during in-process controls or screening. DPA is performed on a sample basis (usually three samples) selected randomly from the lot and the tests performed depend on the type of component. Some of the typical tests included in DPA are:
X-Ray Tomography: What is the purpose of radiographic inspection? A radiographic inspection aims to detect internal physical defects that are not otherwise visible in electronic components. The radiographic X-ray inspection reveals such flaws as foreign objects, improper interconnecting wires, inhomogeneities in materials, improper positioning of elements, voids in the die attach material or encapsulating, etc.
EVI External Visual Inspection: What Is an External Visual Inspection? The EVI is usually the key tool to assess the quality of parts, e.g., during a customer source inspection (Buy-off).
Seal tests (Fine and Gross): The purpose of the seal test is to determine the effectiveness of the sealing of components with internal cavities, i.e., to determine their hermeticity. Defective sealing may permit the entrance of contaminants, thus reducing the effective life and reliability of devices.
There are two hermeticity testing techniques: fine leak and gross leak test:
Fine leak is performed using suitable pressure and vacuum chambers and a mass-spectrometer-type leak detector calibrated for helium. Samples are placed in a sealed chamber pressurized with pure helium. The pressure and test condition are decided depending on the volume of the device cavity. The samples are then analyzed by the leak detector for the presence of helium, which would be an indication of the existence of a leak.
Gross leak. The sample is dipped in low-density freon liquid and immersed in a higher-density high-temperature freon bath. If the hermeticity of the sample is not adequate, low-density freon enters the sample and consequently escapes as the sample is immersed in the second bath.
Particle Impact Noise Detection (PIND): Why do A PIND test? This testing is performed to detect the presence of loose particles inside a device cavity.
Solderability test: The solderability test refers to evaluating the solderability of terminations (i.e., component leads, lugs, terminals, wires, etc.). which are usually joined by a soldering operation. The solderability determination is based on the ability of the terminations to be wetted by the molten solder after accelerated aging.
Internal Visual Inspection: The aim of the interior visual inspection, a destructive test, is to demonstrate that the internal materials, design, construction, and assembly of EEE parts are following the applicable acquisition document. This test can also be performed to examine unsealed devices before capping to verify that no damage or defects have appeared due to prior testing (Pre-cap Inspection).
Bond Pull Test: The purpose of the Bond Pull test is to measure bond strengths, evaluate bond strength distributions, and determine compliance with specified bond strength requirements of the applicable acquisition document to ensure the proper manufacturing process and long-term reliability of the bonds under stress conditions, such as vibration, shock, thermal cycling or wear out phenomena.
Scanning Electron Microscope (SEM): What is a scanning electron microscope SEM used for? This tool allows for analysis of the design, construction, or handling of defects. It can be used to check the interconnect metallization on the integrated circuit: metal step coverage, etc., or perform an in-depth technology study: reverse engineering, die cross-sectioning, failure analysis, etc.
Die Shear: This test measures the attachment between the die and the substrate by applying a shear force, and can be used to glue, solder, and sintered silver bonded areas.
GET IN TOUCH TODAY!
Do you have questions? Contact us!

Latest posts by doEEEt Media Group
(see all)