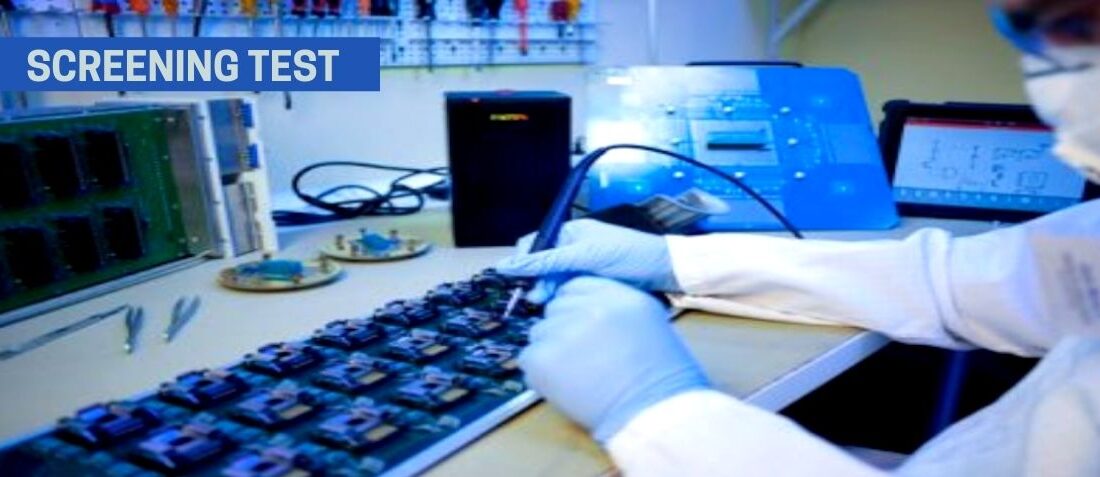 Posted by doEEEt Media Group
On April 26, 2022
0
Screening Test – Process Development and Verification
What is a screening test? Screening procedures assist in achieving quality and reliability levels commensurate with the intended application. The screening test does not increase the reliability of the components but removes those showing weakness or defects.
Increasing manufacturing costs of electronic components, and appliances (equipment for satellites or avionics), led the market to reach cheaper but still reliable solutions. In this line, commercial or industrial grade devices appeared after exhaustive tests to select State-of-the-Art parts to achieve restrictive test conditions applicable to high-reliability devices.
Quality and reliability are the most important parameters for Space, Aeronautics, and Medical applications. The lowest possible failure rate is required to get the maximum efficiency, as any deviation may lead to the loss of expensive equipment or even people.
Alter Technology applies a wide range of tests, arranged with customer requirements, to select the most suitable parts and remove any device that does not comply with a user application, limits, or characteristics. The Screening test flow may include, but is not limited to, the following tests:
EVI External Visual inspection: All the parts are inspected under binoculars to assess that no external defects or deviations are observed, such as broken or damaged elements, missing or mistaken marking, prohibited materials, etc.
Radiographic X-ray Inspection: This is a non-destructive way to determine if the internal structure of devices is homogeneous within the lot and has no deviations such as foreign material trapped in the inner fabric, displaced or different elements, etc.
Electrical Measurement: This can be performed at the room, high or low temperatures, with limits specified in the appliable test method or as defined by the customer in line with the application condition of working.
Additionally, to take the samples to the limit of the real working conditions, some parts may be submitted to Burn-In test or even to Life Test to get some information on samples behavior along the time in an accelerated process.
Burn-In Test is an electrical stress test that typically employs voltage and/or temperature to accelerate the appearance of latent reliability defects in a device. The objective of the burn-in test is to eliminate all potential failures likely to occur at the early phase of the product lifetime (also called Infant Mortality Failure). It can easily be observed in a typical reliability bathtub curve below.
A life test is an electrical stress test that typically employs voltage and/or temperature to accelerate the appearance of wear-out reliability failures in a device. The objective of the life test is to evaluate whether losses caused by wear-out are likely to occur during the product lifetime and thus to estimate compliance of the device with the long-term reliability requirements.
A screening test is also a valid operation to take samples from a given quality level to a higher one. This way, not only commercial or industrial grace samples can be submitted to Screening but also Space or military grace with lower quality levels.

Latest posts by doEEEt Media Group
(see all)