Posted by José Francisco Largaespada
On June 14, 2019
0
Effective April 15, 2019 AVX ceased the manufacturing of MIL-PRF-55681 product with the BG dielectric (90 ± 20ppm). The discontinuance will include MIL-PRF-55681/4 styles CDR11, CDR12, CDR13, and CDR14 with the BG dielectric. AVX will continue to support MIL-PRF-55681/4 styles CDR11, CDR12, CDR13, and CDR14 with the BP dielectric (0±30ppm). Also included are BG Dielectric devices listed in DLA Drawings 06019 and 06022. CDR11-14 and DLA Drawings 06019 and 06022 with BG dielectric will still be available from AVX Group Company, American Technical Ceramics.
First letter "B" of BG and BP dielectrics, indicates the rated temperature of -55°C to +125°C; the second letter indicates the voltage-temperature limits as shown in table I of MIL-PRF-55681.

Capacitors with both, BG and BP dielectric, are considered as Class I, and used for similar applications: filtering circuits and high-frequency circuits, applications demanding stable performance, low acoustic noise and low dielectric loss.
Ceramic capacitors exhibit aging, that is a decrease in capacitance logarithmically over time usually specified as a certain percent per hour decade. The degree of capacitance change from aging varies depending on the type of ceramic material used and varies depending on the level of DC bias voltage applied on an actual circuit. High dielectric constant ceramic capacitors (military type BX, BR, BZ, and industrial type X7R) used in the space industry exhibit anywhere from 1.5 to 4% drop in capacitance per hour decade, while types BP and BG are considered stable with no aging characteristic.
So, as a summary, to search for an alternative of the BG dielectric, the principal choice should be the BP dielectric.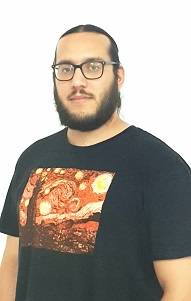 Latest posts by José Francisco Largaespada
(see all)