Posted by José Francisco Largaespada
On July 1, 2021
0
Product Assurance is a key step in New Space projects where SMALL SATS is one of the protagonists;  due to the relatively low maturity of the sector and COTS parts for this type of mission. The Product Assurance Plan is the first step to a successful and well-managed project, and many of the activities that will be developed during the mission will be based on this Product Assurance Plan. 
To begin with, product assurance is the discipline that deals with the study, planning, and implementation of activities needed to assure that the result is a product with a satisfactory degree of quality. Product assurance covers the following disciplines:
Product Assurance Management;

 

Quality Assurance;

 

Dependability Assurance;

 

Electrical, Electronic, and Electromechanical (EEE) Components;

 

Materials, Mechanical Parts, and Processes;

 

Software Product Assurance;

 

Cleanliness and Contamination Control;

Configuration Management.
In developing all these tasks, the Product Assurance Plan defines the requirements to be applied for the project's design, production, testing, storage, transport, delivery, and operations. This product assurance plan applies to all phases of the project up to the launching of the spacecraft. It also applies to all the subcontractors of the projects, and therefore all of them shall demonstrate compliance with its requirements. 
Product assurance plan sections and requirements
As an example of the topics covered by a Product Assurance Plan, we are going to briefly dissect some of the sections and requirements included in it, specifically regarding EEE parts (also focus on New Space projects) 
There is much more in a PA plan than what has been described above, and therefore it's important in the development of a successful project. Alter Technology has a team of engineers that can support or completely develop and issue PA plans for any project, from Class 1 Scientific mission to New Space LEO demonstration missions.  
ALTER provides a one-stop service covering all quality assurance activities applicable to small satellites. The appropriate selection of components, the performance of small sats testing, customized solutions for miniaturization, and the full capabilities of our laboratories are our added value for the validation of small satellites.
SMALL SATELLITES
Small Sats Testing
ALTER works the New Space through the Small Sats testing, improving your time to market and at a lower cost.
Author collaboration: Olga Ramos
Alter Technology TÜV NORD 
Product Assurance Plan for Small Sats
GET IN TOUCH TODAY!
Have questions? Contact us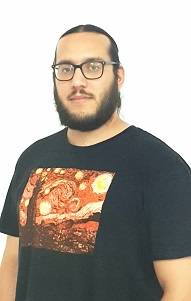 Latest posts by José Francisco Largaespada
(see all)