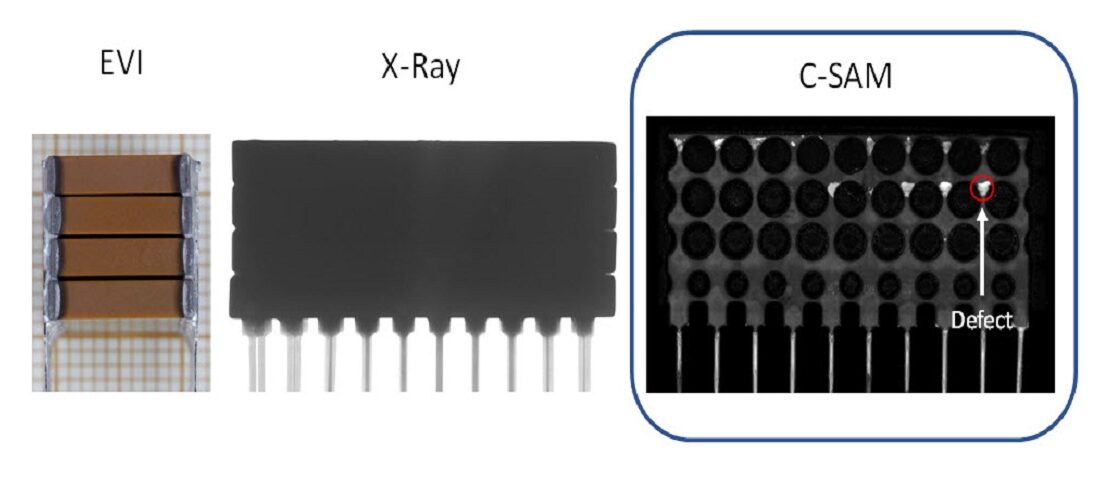 C-SAM - Short Technical Notes,
EEE Components,
INSPECTION, ELECTRICAL & VERIFICATION,
PASSIVES,
TESTING
Posted by Francisco Javier Aparicio Rebollo
On June 12, 2020
0
Scanning Acoustic Microscopy (C-SAM) inspection has been used for the comprehensive inspection of the lead-frame in a horizontally stacked capacitor. This non-destructive inspection reveals minor anomalies at the interface with capacitor terminals which may impair the electrical response.
Sample & Method
The lead frame to the capacitor joint is accurately inspected by a non-destructive technique (confocal scanning acoustic microscopy). An application example of this technique on the inspection of a single capacitor can be found elsewhere. The inspected part consists of a stack of capacitors sandwiched within a metallic lead frame.
In this case, the gate selection must be adjusted to get the true image of the interface between the leaf frame and the stack. Fortunately, the metallic nature of the first surface that the acoustic beam finds in its propagation path permits us to use high frequency transduced providing a good depth resolution.
Remarks
High-frequency ultrasonic examination discloses minor air cavities at the stack/lead interface. They are detected as brighter areas (stronger reflections) in the peak amplitude image. The low intensity within the dark circles is due to the surface topography. No test method states clear acceptation/rejection criteria for such systems. However, considering the thermomechanical stress at which such a system can be submitted it is advisable to conduct additional stress test together with further SAM inspection to assess the evolution of such features.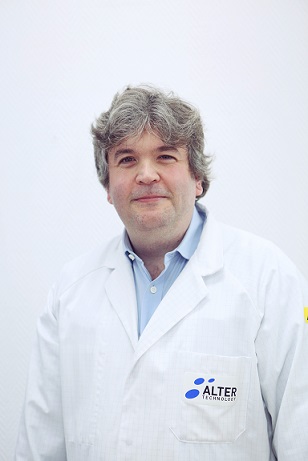 Latest posts by Francisco Javier Aparicio Rebollo
(see all)