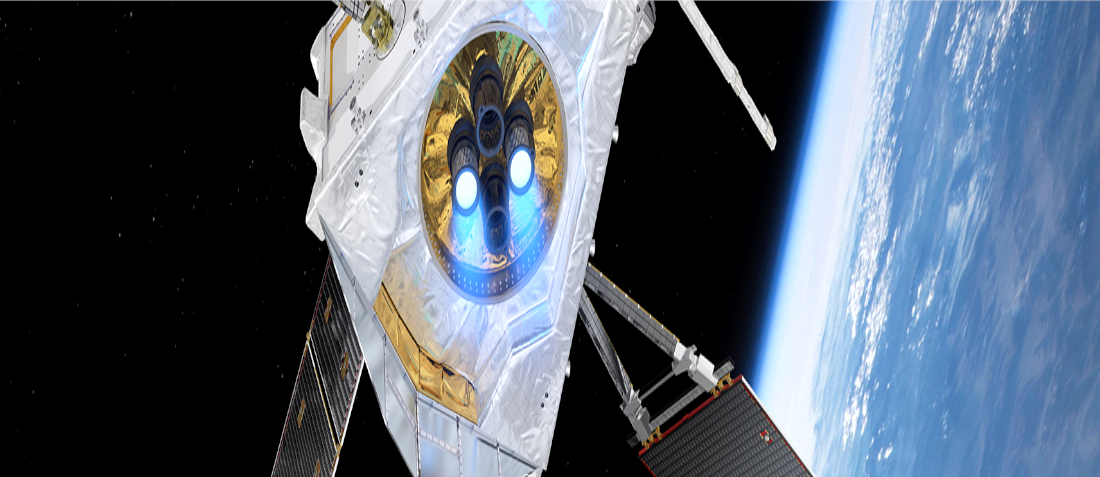 ACTIVES,
EEE Components,
ENDURANCE, ENVIRONMENTAL & RADIATION,
INSPECTION, ELECTRICAL & VERIFICATION,
PHYSICAL, MECHANICAL & ASSEMBLY,
TESTING
Posted by doEEEt Media Group
On December 11, 2020
0
Alter Technology in BepiColombo Programme
INTRODUCTION
 Alter Technology has been working over 6 years in BepiColombo programme as an EEE Parts Procurement Agency. The company implemented and operated a project management system, which provided the necessary controls to ensure successful project accomplishment. This system provided adequate visibility so that necessary measures could be taken in time enabling project requirements to be met on a timely and cost-effective manner. It was capable of detecting potential, as well as existing problems and was able to provide problem solution options so that appropriate corrective actions could be taken in good time.
The main collaborating for Alter Technology has been coordinated provisioning of electronic components and development of silicon carbide diodes of the solar panels.

Main activities at Alter Technology covered: at Alter Technology covered:
Technical management.
Overall management and control of the programme.
Parts Engineering.
Parts Quality Assurance.

Parts Testing
Responsibilities performed by the CPPA:
Management and co-ordination of the area resources required by the programme.
General support to the programme in technical aspects.
Building of the consolidated DCL for CDR.
Parts radiation sensitivity review.
Back-up solutions provision.
Review of qualification status of parts.
Parts standardisation analysis.
Preparation of part approval documents (PAD.
Technical review of existing procurement specifications and preparation of new procurement specifications/amendments.
Review and approval of procurement specifications/amendments.
Review of QA investigations for possible impact on specifications.
Review of part manufacturers' quotations and orders for technical content.
Review of waiver/deviation requests from manufacturers (RFW/RFD).
Participation technical meetings.Technical support to solve problem notifications/alerts.Manufacturer quality audits and trend monitoring.
Approval of PAD's.
Review and approval of purchase orders.
Participation in parts manufacturers' negotiations and selection
Issue of requests for quotation with respect to price, schedule and contractual conditions.
Preparation and placement of purchase orders/amendments.
Interfacing with ESA/ASTRIUM/users.
Management and co-ordination of the area resources required by the programme.
Preparation of the programme Product Assurance and Parts Procurement Plan.
Configuration data management and control.
Internal quality audits. Definition and execution of QA controls.
Overall responsibility of quality aspects of the programme.
Parts investigations and assessment of project impact.
Failure Analysis. Investigations and issue of alerts and parts problem notifications.
Control of non-conformance reports (NCR's).
Participation in NRB and other technical meetings.
Review of source inspection reports.
Issue of certificate of conformance (CoC).
Manufacturer follow-up.
Customs management, export/import licences execution.
Control and support of parts manufacturers from a schedule and cost point of view.
Maintenance and calibration of laboratory equipment's.
Preparation of radiation verification test plans and management of tests performance.
Planning and performance of customer source inspections (precap inspection, final acceptance test witnessing).
Support in failure analysis activities.
Data pack review.
Performance of incoming inspection, upscreening, DPA and relifing tests.
Receiving, kiting and shipping of parts.
Registration, inventory and storage of parts. Stores management.
Traveller sheet preparation.
Test procedures (traveller sheets) and incoming inspection reports approval.
Reports approval.
Control of correct handling and storage of parts.
Control of kiting of parts and traceability from vendor to the final users.
Release of shipments of parts.
About BEPICOLOMBO
MMO and MPO will be combined with Solar Electric Propulsion Module (SEPM) and Chemical Propulsion Module (CPM), both provided by ESA. The unified module will be launched with Ariane 5 rocket and travel to Mercury. The launch date, according to the plan of October 2012, is scheduled for August 2015.
In the interplanetary space, the unified module will be propelled by the SEPM which makes "small but steady/continuous" propulsion, associated with swing-bys with the Moon, Venus, and Mercury. Just before the insertion into the orbit around Mercury, SEPM. MMO will be separated at this stage to begin independent operations, and the CPM will make the second propulsion for lowering the orbit of MPO. Finally, MPO will be separated from the CPM.
Both spacecrafts will make scientific observations for more than 1 earth year (4 Mercury years).
Patnership:
BepiColombo is a joint mission between ESA and the Japanese Aerospace Exploration Agency (JAXA), executed under ESA leadership, being the first large-sized Europe-Japan joint mission.
ISAS/JAXA is responsible for the MMO while ESA is responsible for the MPO.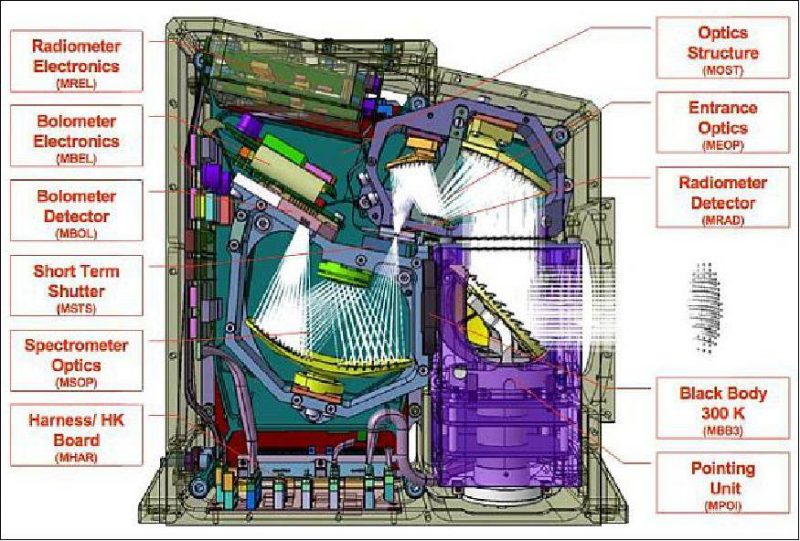 Schedule:
The mission is due for launch in November, 2018 and will reach Mercury in 2024 after a six-year journey towards the inner Solar System, the planned mission lifetime being about one year after the arrival.
Name:
The project is named after Professor Giuseppe (Bepi) Colombo (1920-1984) from the University of Padua, Italy, a mathematician and engineer of astonishing imagination. It was he who suggested to NASA how to use a gravity-assist swing-by of Venus to place the Mariner 10 spacecraft in a solar orbit that would allow it to fly by Mercury three times in 1974-5.

Latest posts by doEEEt Media Group
(see all)