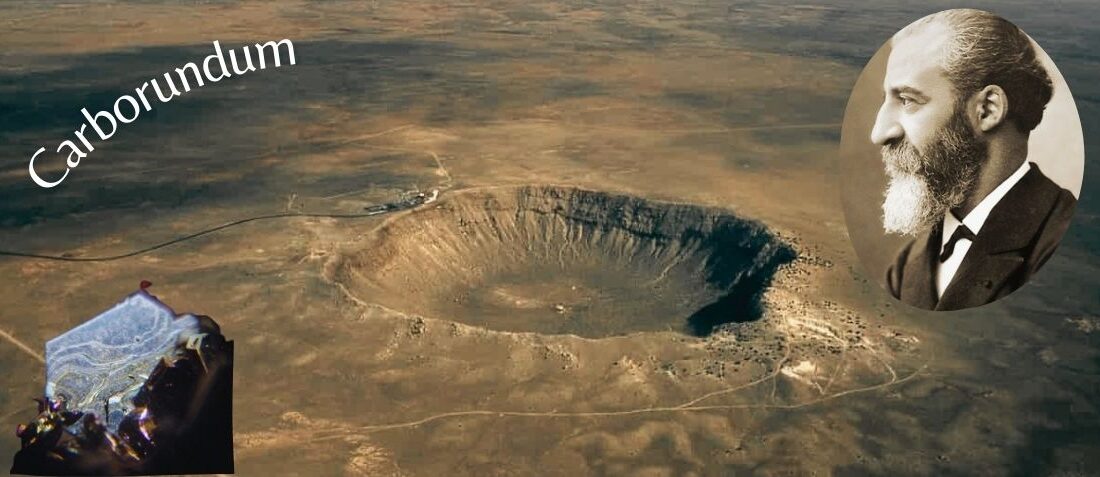 Posted by Emilio Cano García
On March 10, 2022
0
Silicon carbide properties and most advantages are lightweight, low density, chemically inert and corrosion-resistant.
Silicon Carbide (SiC), or carborundum, is a semiconductor compound by silicon and carbon. It is strange to find it on the Earth but very common in space in the form of stardust found around carbon-rich stars.
The first natural SiC mineral was found in 1893 in the meteorite Canyon Diablo in Arizona for the Nobel Prize in Chemistry by Dr. Ferdinand Henri Moissan. The mineral was named Moissanite, in Dr's honor.
Silicon Carbide Properties
Silicon Carbide (SiC) is characterized by a polymorphism structure in which there are 250 different crystal forms. Initially, when Edward Goodrich Acheson patented the method of making silicon carbide in powder form in 1893, it was used for abrasive applications. With the advancement of material technology, silicon carbide has been developed in different forms, for example in individual grains or fibers to be synthesized or formed into a composite material. Also, SiC can be made into wafers by cutting a single crystal.
In summary, silicon carbide properties and most advantages are:
Lightweight. Low density on the order of 3 g/cm3.
Chemically inert and corrosion-resistant.
Tough and robust material.
Low thermal expansion.
High thermal shock resistance.
High sublimation temperature. It is around 2700°C!
High elastic modulus.
High thermal conductivity.
>> Read more about SiC Technology and its advantages over silicon and other wide band gap semiconductors.
GET IN TOUCH TODAY!
Do you have questions? Contact us!
Therefore, these silicon carbide properties make SiC used in a wide variety of applications, such as abrasive and cutting tools, structural material (bulletproof vests, composite armor), Automobile parts (brake disks), lightning arresters, Astronomy (mirror material for astronomical telescopes)…
Silicon Carbide (SiC), a helpful semiconductor
Silicon Carbide (SiC), apart from the extraordinary properties mentioned before, is a wide bandgap semiconductor. The energy required to shift the electrons to the conduction band is higher (about three times higher than Si).
Consequently, SiC achieves a higher breakdown electric field. The material can hold high voltages at high temperatures with a lower leakage current (low energy loss). Otherwise, Silicon Carbide offers lower resistance at higher temperature and switching frequency, leading to a compact and faster power conversion system, finally achieving high energy efficiency.
These properties make sense the interest of Silicon Carbide in high-power applications.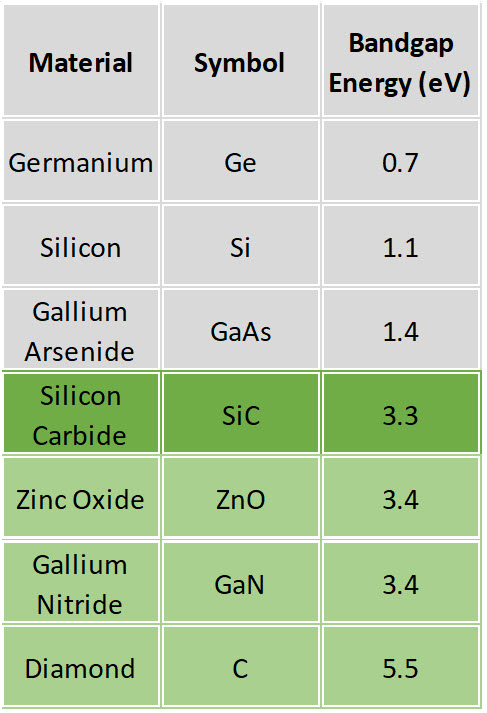 In the Space sector, this technology is growing due to the benefits in terms of saving mass, high temperature, radiation level, and the increase of power. So, to understand the impressive scope of this technology is better to explain with an actual example application. BepiColombo mission (Europe's first mission to Mercury), solar panels use blocking SiC diodes, directly exposed withstanding the worst extreme space environments. Alter technology developed these devices; in the following post, you can read more about this great challenge.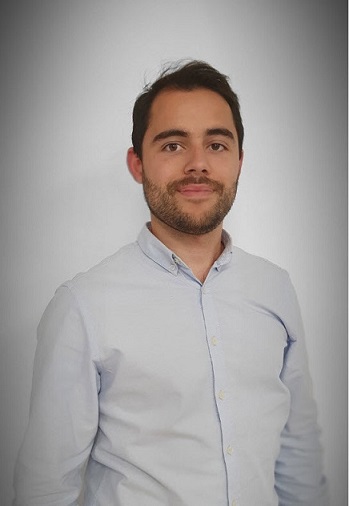 Latest posts by Emilio Cano García
(see all)