EEE Components,
ENDURANCE, ENVIRONMENTAL & RADIATION,
INSPECTION, ELECTRICAL & VERIFICATION,
PASSIVES
Posted by Manuel Sánchez Ruiz
On September 21, 2019
2
Components for space applications are subject to extreme temperatures typically -55ºC to +125ºC, they have not only to withstand these temperatures, but also to remain within their electrical performance. Furthermore, cryogenics applications are increasing in the space programs and it seems that they will keep growing more and more.
Cryogenic applications require components with a structural integrity capable of withstanding extreme temperature cycling without damage or detriment to performance, which also return to its initial parametric values with no drift. In addition, the different expansion and contraction rates of composite materials may induce discontinuities during temperature excursions that are not evident at temperature extremes, making an unreliable component appear normal.
Cryogenics withstanding has demonstrated to be an improvement in systems efficiency in a wide range of ground applications, and these improvements also have a key role in space. These applications are mainly focused in astrophysics, achieving the necessary conditions that modern detectors need to function properly, providing the outstanding accuracy required in current space missions. Some other important applications that cryogenics may have are telecommunications (radio-frequency superconducting devices), large-scale applications and technology-demonstration missions
It is important then to have enough data so that customers are confidence to use parts in these cryogenic applications. This post presents the latest results that Vishay Precision Group (VPG) has available. VPG has tested a 10 kΩ VSMP0805 going from room temperature (25 ºC) to a temperature of -196 ºC by immersing the resistor in a flask of liquid nitrogen. The resistor was stabilized at this temperature and then brought back to room temperature. As it can be seen in the video posted by VPG, the resistor mechanically survived the excursion.
Also, the continuous monitoring shows that the resistor showed a TCR of -5ppm/ºC without discontinuities through temperature excursions down to −196ºC and then returned to the starting resistance value when it reached again room temperature.
This family of resistors VSMP series is available with Screening in accordance with EEE-INST-002 and MIL-PRF-55342 (models 303133 to 303138)
ALTER TECHNOLOGY has an accumulated experience on characterization and validation of any kind of EEE component at cryogenic temperatures in spatial pressure conditions.
Click here to read more about our laboratory capabilities
Contact us for any specific requirement on your EEE components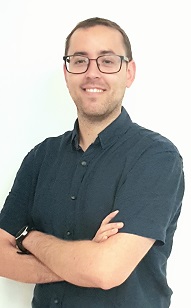 Latest posts by Manuel Sánchez Ruiz
(see all)