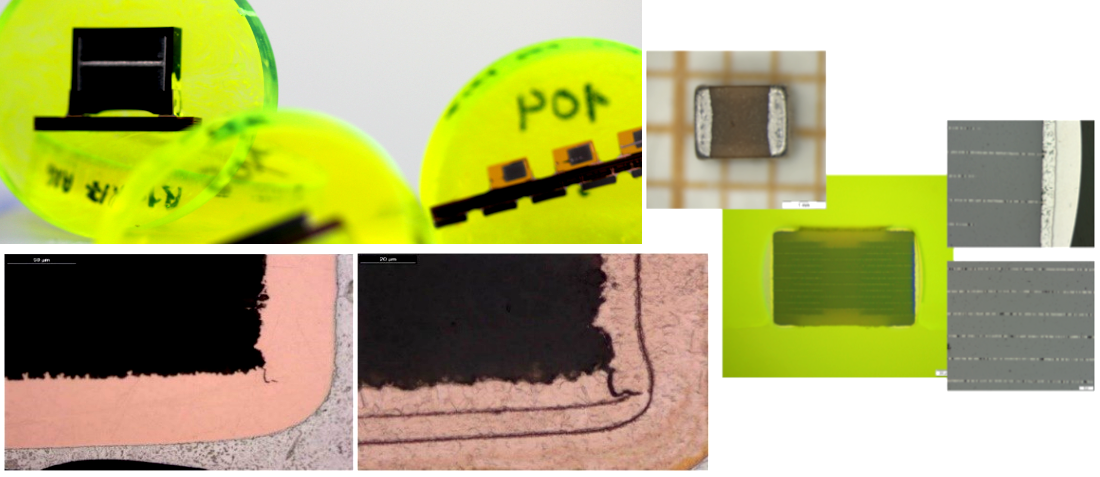 Posted by Mari Carmen López
On May 16, 2019
0
Microsection Study
INTRODUCTION
Multilayer Ceramic Capacitors
Ceramic capacitors are the most widely used passive component in the electronic circuit.
MLCCs are composed of dielectric layers, inner electrodes, and outer terminal electrodes.
Some MCLL designs add Flexible Terminations to improve the performance of the device.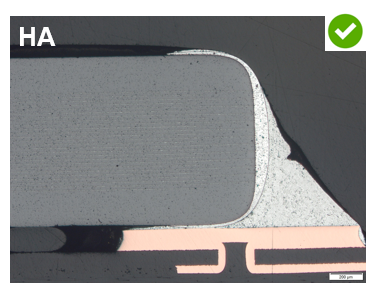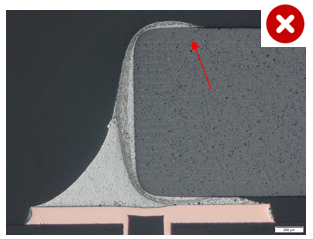 This study presents one of the main concerns of companies involved in critical and space missions with respect to the surface mounting of Multilayer Ceramic Chip (MLCC) capacitors, especially considering the cracks found in the ceramic in multiple configurations of ESCC (European Space Components Coordination) and MIL (Military) qualified manufacturers in the past years usually linked to mounting process.
After the presented study, a clearer vision will be had, thanks to the comparison between the different mounting techniques and multiple environmental tests, taking into account the different assembly processes (vapor phase, hand soldering, hot air…) and the stringent requirements in terms of thermal cycles and vibration conditions to which the PCBs ("Printed Circuit Board") must be subjected in these hi-rel systems, which have led to the need for this study.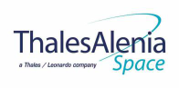 Testing is performed on size 1210 chip capacitors with different dielectrics (NP0, X7R,…), termination plates, manufacturers and even flexible terminations, have been studied on this occasion, thanks to Thales Alenia Space in Spain, which provided a real verification assembly board and populated it with multiple types of these chip capacitors available to space customers.
The tasks that have been carried out to evaluate the state of the devices after the mechanical and thermal tests, both in the capacitors and in their soldered connections were metallographically sectioned and examined by microscope in the Materials Analysis Laboratory of ALTER Technology, recently recognized by ESA as a microsectioning laboratory for PCB and assembly certification.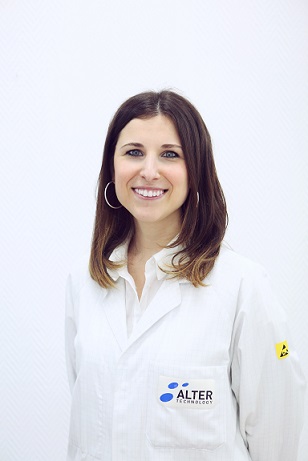 Latest posts by Mari Carmen López
(see all)