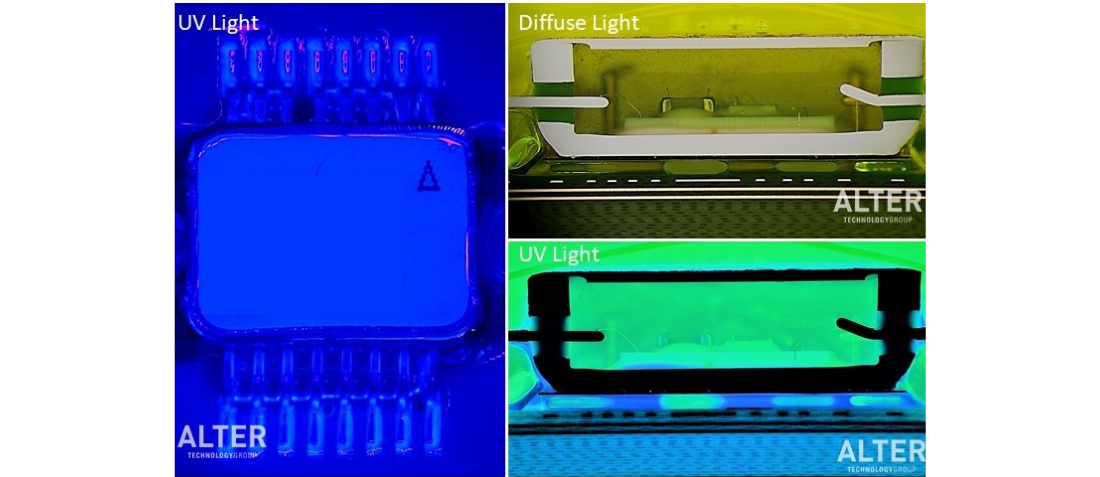 Posted by Mari Carmen López
On August 4, 2020
0
Conformal coatings are applied to Assembly Printed Circuit Boards (PCA) to protect both the board and its components against environmental factors, such as moisture or dryness, extreme temperatures, chemicals, or dust.
A suitable coating, as defined standard IPC-A-610, should be transparent, have a uniform colour and consistency, and cover the board and components uniformly.
The aim of the external inspection of coated PCA is to determine if all the surfaces and devices are adequately covered. In order to make easy such inspection, fluorescing agents can be added to the polymeric formulation, which shows a blue glow when the PCA is exposed to ultraviolet (UV) light.
During the UV inspection, different issues can be observed which can be related to anomalies during the coating process, some of them are described hereafter:
Homogeneity of the coating appears as a continue blue glow on the PCA, while large dark areas state the absence of it.
Glowing rings with dark centres indicate air bubbles trapped between the coating and the PCA.
Dark spots correspond to holes in the coating, on the contrary, bright small areas are the result of bulges in the surface.
Moreover, UV inspection of microsectioned PCA provides information about the migration of the polymer coating under the devices.
Therefore, the addition of UV dyes to the polymeric coating enables the easy detection of anomalies in the PCB coated, highlighting zones that would be potential weak areas against environmental conditions.
The images shown in this article have been taken and analysed in ALTER TECHNOLOGY Materials & Processes Laboratory, recognized as Microsection Laboratory Category A by ESA authority (MEMO ESA-TECMSP-MO-013165).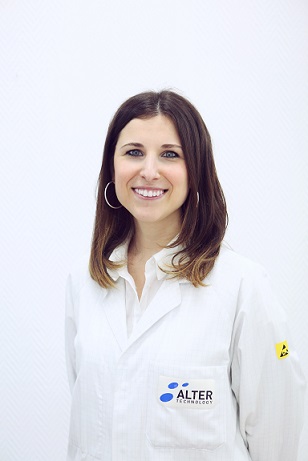 Latest posts by Mari Carmen López
(see all)