Posted by Manuel Padial Pérez
On September 13, 2021
0
Data Device Corporation (DDC) introduces the first CCGA Rad-Hard DDR2 SDRAM for space applications, the latest addition to DDC's wide range of high-density space-grade ceramic hermetic memories, spanning Flash (NAND/NOR), SDRAM, SRAM, and EEPROM solutions. The new DDR2 (97D2H) offers up to 8 Gb of SDRAM in a compact CCGA package, providing a highly reliable and flexible memory solution for long dependable use and ease of design, featuring a wide range of data bus options to allow for simple connectivity with rad-hard FPGAs, ASICs, and processors The hermetic ceramic packaging provides excellent radiation tolerance for TID (>100 krad orbit/mission dependent) and Single Event Effects (no latch-up), while the universal package accommodates multiple densities and data width options to enable simplified board design, system integration, and error correction implementation.
The DDR2 memory is offered with the option of DDC's patented RAD-PAK® packaging technology, guaranteeing a greater than 100 Krads (Si) Total Ionizing Dose (TID) tolerance, to support space missions with greater radiation exposure. This product is available with screening up to DDC Microelectronics self-defined Class K.  Benefits include:
Operating, Environmental Specifications and High Reliability:
RAD-PAK® radiation shielding provides

Greater than 100 krads(SI)* TID, dependent on the mission
Excellent SEU tolerance (report available)
Latchup threshold > 57 MeV cm2/mg

Temperature range: -40°C to 105°C
Hermetically sealed ceramic CCGA package enables long dependable use and ease of design
Full die lot traceability and die lot TID testing ensures consistent, reliable performance from every part
5 screening flows from "Engineering" to "Flight Class" (DDC Microelectronics self-defined Class K).
Flexibility/Ease of Design:
Universal compact package for multiple density & data width options enables simplified board design and system integration
Up to 8 Gb in a single CCGA package with small footprint (1.1 in x .717 in) & low height profile (.325 in)
Wide data bus options (x8, x16, x32, x48, x64, x80), for simple connectivity to Rad-Hard FPGAs, ASICs and processors, with support for the implementation of various error correction schemes
Performance
Up to 8 Gb of SDRAM memory in a single, small footprint and low-profile CCGA package
Higher speed SDRAM Operation (Clock frequency up to 400 MHz) to increase memory throughput and maximize application efficiency

8 internal banks for concurrent operation
4-bit pre-fetch architecture

Refresh interval: 7.8 μs (8192 cycles/64 ms)
Programmable access parameters

CAS latency: 3, 4, 5, 6 and 7
Write latency = read latency -1
Additive latency: 0, 1, 2, 3, 4, 5 and 6
Burst sequence: sequential or interleave
Burst length: 4 and 8

A variety of data interfaces for FPGA's and processors: x8, x16, x32, x48, x64 and x80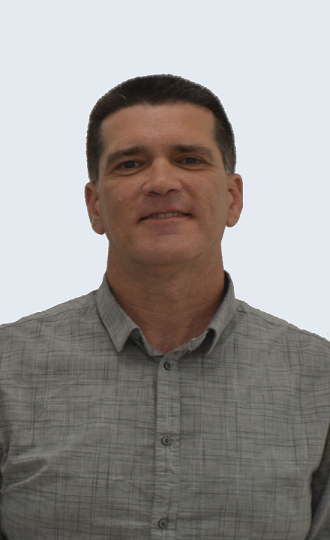 Latest posts by Manuel Padial Pérez
(see all)