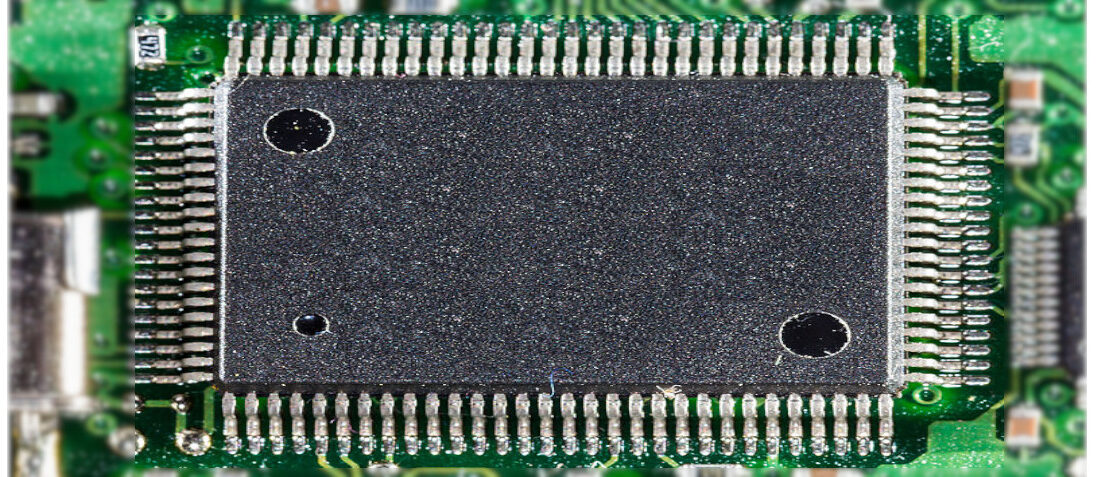 Posted by Manuel Sánchez Ruiz
On June 25, 2019
0
In this article, it is posted a basic comparison between the SAMV71Q21RT, manufactured in Europe by Microchip Technology Nantes (formerly Atmel) and the UT32M0R500, manufactured in the USA by Cobham Microelectronic Solutions (formerly Aeroflex).
SAMV71Q21RT
The 32-bit ARM Cortex-M7 core-based microcontroller (MCU) SAMV71Q21RT, is the radiation tolerant version of the popular Microchip SAMV71Q2, providing the best combination of connectivity interfaces along with highest processing levels. The SAMV71Q21RT is designed for enhanced radiation performances, extreme temperature and high reliability in an aerospace application. Including an interesting bunch of integrated analog front end performances, in addition, it takes advantage of the powerful M7 core coupled with high-bandwidth communication interfaces such as CAN FD and Ethernet TSN.
UT32M0R500
The UT32M0R500 microcontroller utilizes the ARM® CortexTM-M0+ processor with a 32-bit RISC architecture operating at a 50 MHz frequency. The microcontroller includes a memory protection unit (MPU), embedded memories, with several peripherals including support for CAN 2.0B. The microcontroller includes several analog features such as an analog signal channel with a multiplexed input combined with a programmable gain amplifier and analog-to-digital converter, digital-to-analog converters, analog comparators, and precision current source. The UT32M0R50 incorporates power-saving modes to facilitate the design of low-power applications.
Comparatives between
SAMV71Q21RT and
UT32M0R500
Both microcontrollers can make use of a high amount of peripherals and may be used in a wide range of applications. The following tables will compare the different aspects and characteristics of the two components.
Architecture summary comparative:
Arm® Cortex-M7 running at up to 300 MHz, delivering 600 DMIPS
16 Kbytes of ICache and 16 Kbytes of DCache with Error Code Correction (ECC)
Single- and double-precision HW Floating Point Unit (FPU)
Memory Protection Unit (MPU) with 16 zones
DSP Instructions, Thumb®-2 Instruction Set
Embedded Trace Module (ETM) with instruction trace stream, including Trace Port Interface Unit (TPIU)
Arm® Cortex® M0+
Include nested vector interrupt controller (NVIC)
50 MHz
Embedded voltage regulator for single-supply operation
Power-on-Reset (POR), Brown-out Detector (BOD) and Dual Watchdog for safe operation
Precision voltage reference
On-chip regulators for supplying power
Precision voltage reference
Power-on-Reset (POR), monitors the VDD, VDDA and internally regulated core voltage (VDDC).
Brown-out Detector (BOD)
Quartz or ceramic resonator oscillators: 3 to 20 MHz main oscillator with failure esonator oscillators: 3 to 20 MHz main oscillators with failure detection, 12 MHz or 16 MHz needed for USB operations. Optional low-power 32.768 kHz for RTC or device clock
32-bit low-power Real-time Timer (RTT)
High-precision Main RC oscillator with 12 MHz default frequency for device start-up. In-application trimming access for frequency adjustment. 8/12 MHz are factory-trimmed.
32.768 kHz crystal oscillator or Slow RC oscillator as the source of Low-Power mode device clock (SLCK)
One 500 MHz PLL for system clock
One dual-port 24-channel central DMA Controller (XDMAC)
50 MHz internal clock factory-trimmed RC
Support for external clock source and a crystal oscillator
DIGITAL and COMMUNICATION PERIPHERALS
One Ethernet MAC (GMAC) 10/100 Mbps
12-bit ITU-R BT. Image Sensor Interface (ISI)
Two master Controller Area Networks (MCAN)
Three USARTs
Five 2-wire UARTs
Three Two-Wire Interfaces (TWIHS) (I2C-compatible)
Quad I/O Serial Peripheral Interface (QSPI)
Two Serial Peripheral Interfaces (SPI)
One Serial Synchronous Controller (SSC)
Two Inter-IC Sound Controllers (I2SC)
One High-speed Multimedia Card Interface
2x CAN 2.0B Controllers
2x UART
SPI
2x I2C
JTAG
48x GPIO (21 dedicated)
8x Hardware Interrupts (shared with GPIO)
INTEGRATED ANALOG FRONT END
Four Three-Channel 16-bit Timer/Counters (TC) with Capture, Waveform, Compare and PWM modes, constant on time. Quadrature decoder logic and 2-bit Gray Up/Down Counter for stepper motor
Two 4-channel 16-bit PWMs
Two Analog Front-End Controllers (AFEC)
One 2-channel 12-bit 1 Msps-per-channel Digital-to-Analog Converter (DAC) with Differential and Over Sampling modes
One Analog Comparator Controller (ACC) with flexible input selection, selectable input hysteresis
Temperature Sensor
12-bit ADC 100 ksps with PGA, 16 Single Ended or 8 Differential Channels
1 mA Precision Current Source
2x 12-bit DACs
2x Analog Voltage Comparators
Temperature Sensor
4x General purpose timers
3x PWM
Watchdog Timer
Real Time Clock
Other characteristics comparative:
Single Supply Voltage: 3.0V to 3.6V
Dual Supply Voltage
 VDDIO: 3.0V to 3.6V
VDDCORE: 1.2V to 1.32V
Supports a single 3.3 V supply voltage (3.0 V to 3.6 V)
OPERATING TEMPERATURE RANGE
CQFP144: [-55°,+125]ºC
LQFP144: [-55°,+125]ºC
144-lead CQFP,22×22 mm, pitch 0.5 mm
144-lead LQFP,20×20 mm, pitch 0.5 mm
143-Pin LGA, 14.5 x 14.5  mm, pitch 1 mm
143-Pin CGA, 14.5 x 14.5 mm, pitch 1 mm
143-Pin CBGA, 14.5 x 14.5  mm, pitch 1 mm (prototype only)
QML Q equivalent, QML V equivalent (not formally qualified),
Hirel RT plastic (for NEW SPACE)
QML Q+,QML Q (5962-17212), fully qualified
Leanrel (ceramic) (for NEW SPACE)
SEL: 60 MeV.cm2/mg (at 125ºC)
SEU full caracterization for all functional block
Estimated SER: 1 event every 1400 days (Core measure on LEO)
SEL: 80 MeV.cm2/mg
SET/SEU: ≤ 2.8 x 10-12 error/bit-day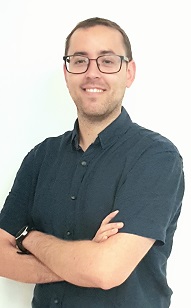 Latest posts by Manuel Sánchez Ruiz
(see all)