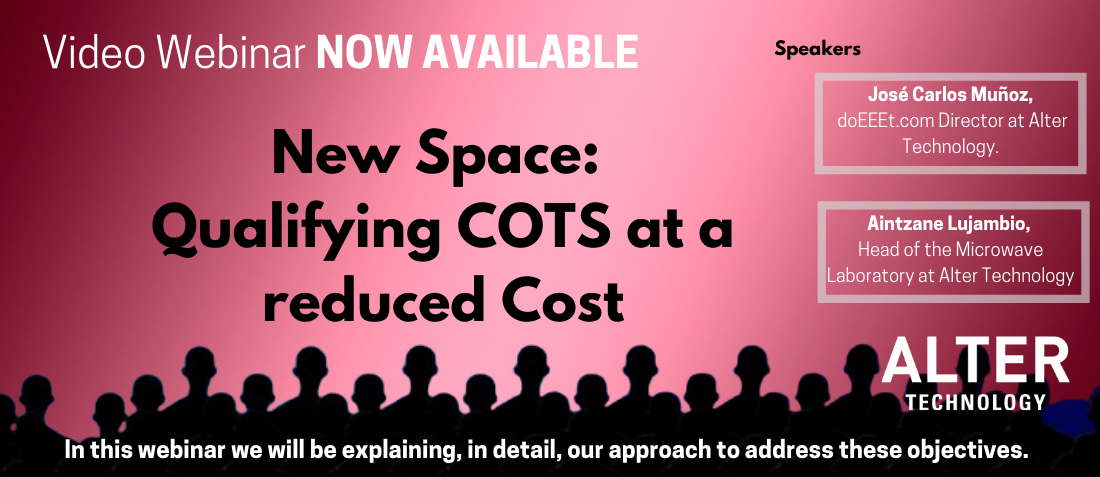 Posted by doEEEt Media Group
On November 3, 2020
0
The use of COTS in Space applications is not a new concept. Development of new electronic components is now driven by the commercial market. As a result, the percentage of COTS components used in Space applications is growing, compared to the 'traditional' components originating from the military market. In this webinar, we will talk about the new space: qualifiying COTS components at a reduces cost.
There is still not a clearly defined "industry standard" for an affordable screening and qualification process to follow when considering the use of COTS components.
Presentation of a screening and qualification program to achieve the level of assurance needed to provide confidence to the USER in the use of the COTS components for space applications
How to accomplish step 1, at a reduced cost without having to compromise on reliability.
Presentation of two examples where this philosophy is actively moving forward.
Qualifying COTS components – Q&A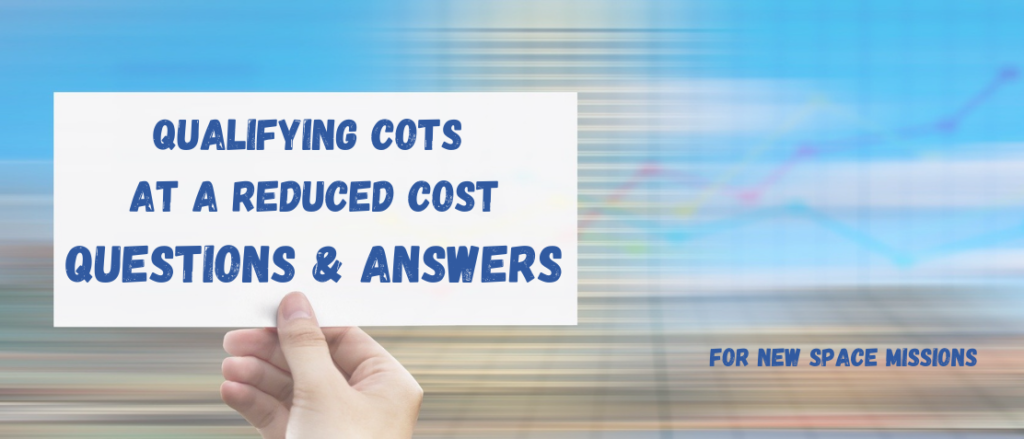 GET IN TOUCH TODAY!
Do you have questions? Contact us!
José Carlos Muñoz doEEEt.com Director at Alter Technology.
José Carlos Muñoz obtained the Industrial engineering degree with a specialization in Electronics in the Public University of Córdoba in 2005. He joined Alter Technology in 2009 as Project Manager in the EEE parts procurement area managing ESA programmes such as Sentinel 3 and Solar Orbiter and private markets such as the UK, South Korea, Israel among others. Currently, he is acting as doEEEt.com Director, position for which he was appointed in 2016.
Aintzane Lujambio, Head of the Microwave Laboratory at Alter Technology
Aintzane Lujambio Genua obtained the Telecommunication engineering degree and Ph.D. in Communications in the Public University of Navarre in 2006 and 2014 respectively. She participated in several research activities focused on the design and characterization of microwave components as part of the Microwave Components Group of the Public University of Navarre, and afterwards with the Microwave Group of the University of Seville, in the Department of Electronics and Electromagnetism. She joined Alter Technology Tüv Nord in 2017 as a development engineer for microwave components. She also represents Alter Technology Tüv Nord within the Microwave and RF Passive working groups of the Components Technology Board (CTB).

Latest posts by doEEEt Media Group
(see all)