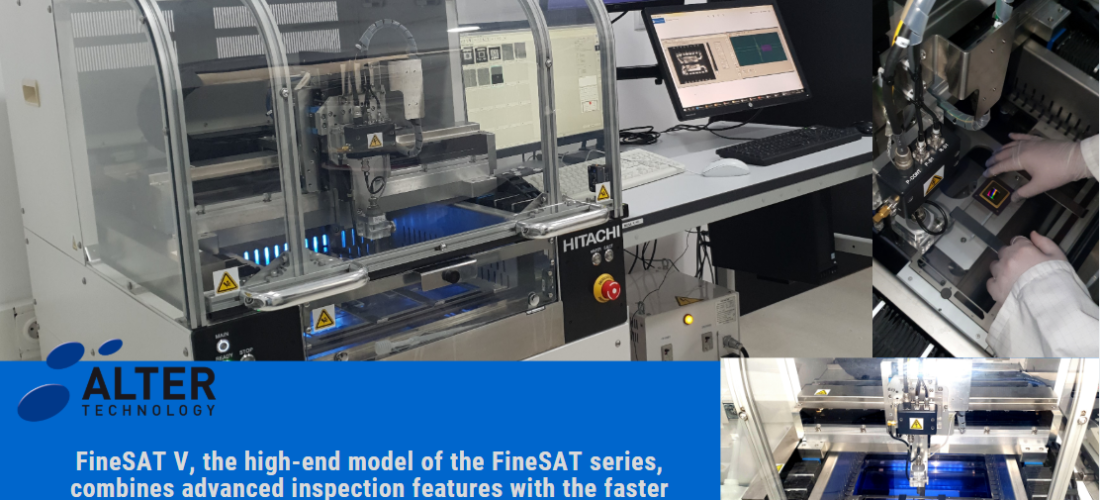 Posted by Francisco Javier Aparicio Rebollo
On December 13, 2021
0
ALTER TECHNOLGY upgrades its Scanning Microscopy capabilities
Alter Technology has upgraded its Scanning Microscopy capabilities by acquiring a new FineSAT V acoustic microscope from Hitachi.
Scanning Microscopy Main Features:
Wide variety of transducers (adjustable inspection depth/lateral resolution).
High-frequency transmitters/receivers with a wide bandwidth, detection of micrometric features.
Fast inspection speed.
High-quality images.
Recently developed operating software with novel analysis functions.

All waveform collection function is used to reproduce the inspection under different gating conditions without the sample.
Advanced Fourier transforms data treatment.
Other Advanced Inspection Functions:
Simultaneous reflection and through transmission scan to assist the suitable interpretation of C-scan findings.
Multi-gate and multi-focus functions for a fast and complete inspection.
Inspection of warped objects.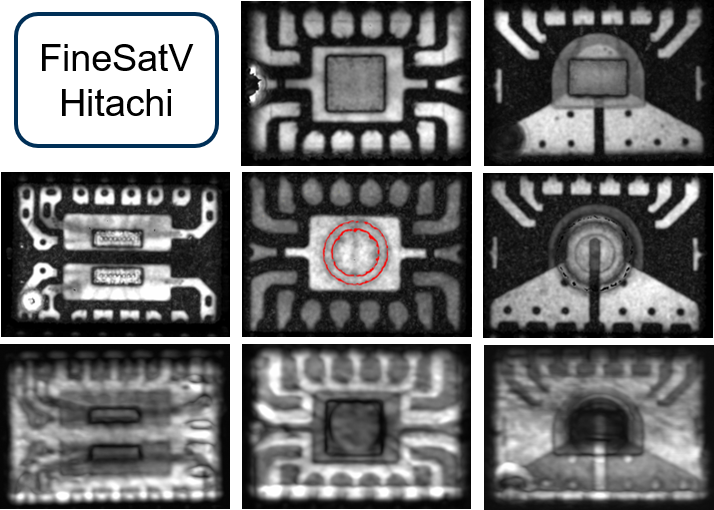 Scanning Microscopy Modes:
C-scan: Confocal inspection.
Through-scan: Transmitted ultrasound signal provides reliable information about those defects causing strong reflections (e.g. voids and delamination). T-scan is registered simultaneously with C-scan for reliable interpretation of detected features.
B-scan: Virtual cross-sectioning.
A-scan: Phase inversion verification and depth calculation. Upon request full-area, A-scan can be recorded for further in-depth analyses.
Multifocal scan.
Time of flight scan: Thickness and depth analyses.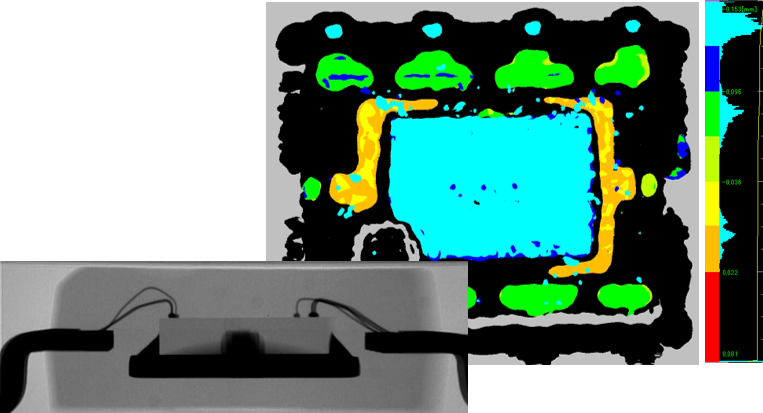 Scanning Microscopy Technical Capabilities.
The wide variety of transducers and the high-frequency transmitter/receiver with wide bandwidth permit the acquisition of high-quality images. A complete set of transducers allows us to appropriately adapt the inspection depth and lateral resolution to inspected parts according to and customer's requests; including the internal inspection of thick packages (thickness > 5 mm) and the detection of micrometric features.
Inspection and Analysis Software.
FineSAT V is equipped with independently developed data processing software and a newly adopted 64-bit processing system, this permits both programmable multifocal inspection as well as recording the full-area A-scan at the same time that C-scan images are generated. This all waveform collection function is a remarkable advantage for ex-situ analyses since FineSAT V can reproduce the inspection under different gating conditions without the sample.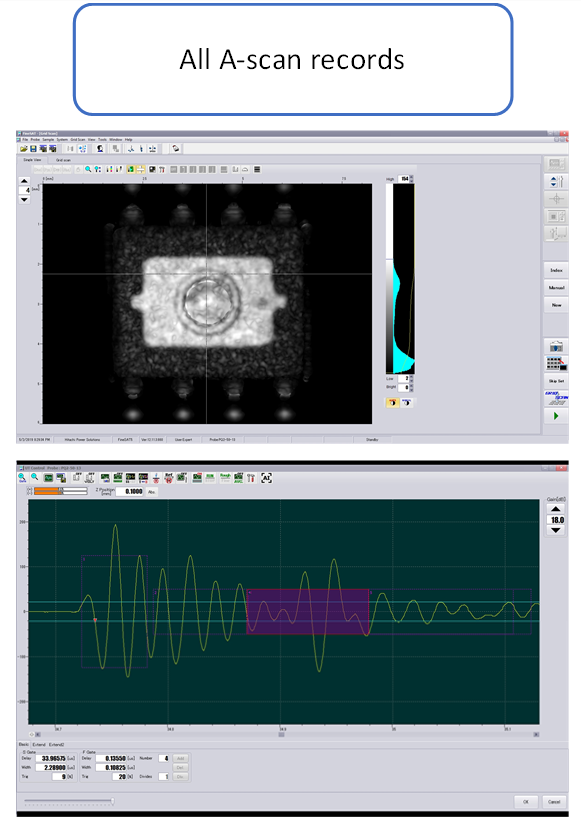 For easier delamination finding, a PCM (Polarity Comparison Method) function has been developed. This function emphatically indicates the delaminated area by special coloring on the grayscale images. The other advanced analytical functions are the simultaneous reflection and through transmission scan, multi-gate function and multi-focus function. "Grid Scan" is effective for inspection objects with the same size aligned in the same pitch such as dies on silicon wafers and LSIs on sample trays.
Hitachi FineSAT V has several further advanced options to meet the latest inspection demands.
For the inspection objects having warped surfaces, the surface tracking function assists the image acquisition by tracking the surface profile. Optional automatic defect judgment function "Golden Image" can automatically find abnormal images by creating a reference image using the acquired images and comparing with each image.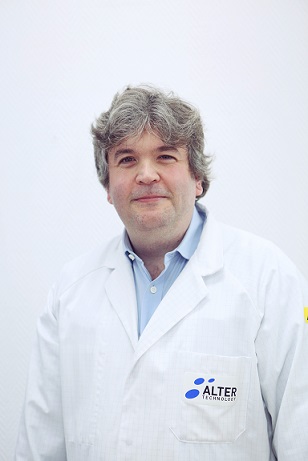 Latest posts by Francisco Javier Aparicio Rebollo
(see all)