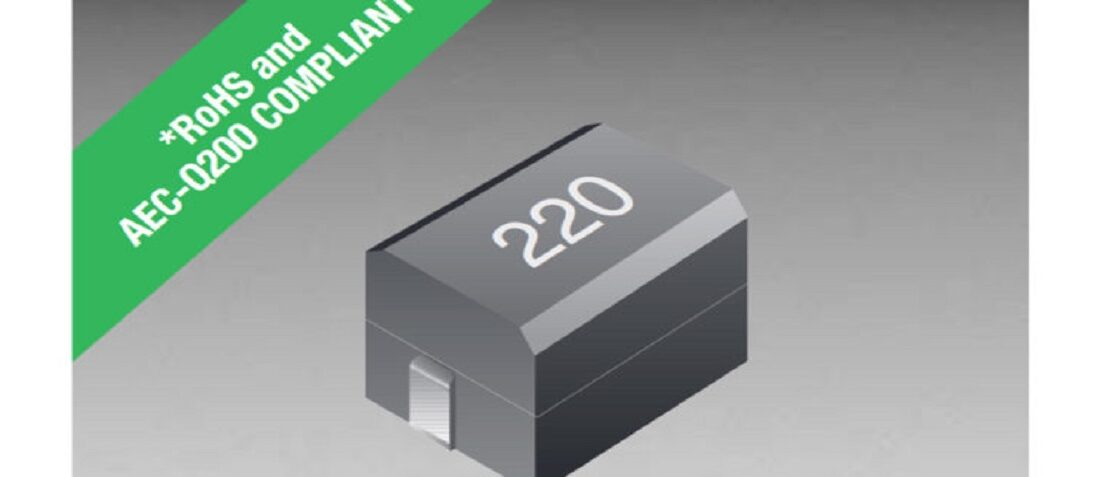 Posted by doEEEt Media Group
On May 6, 2020
0
Bourns Magnetics Product Line is introducing the Model CC322522A Chip Inductor Series. The inductor is wound on a ferrite core which provides low DC resistance and high rated current.
Encapsulation construction allows these inductors to retain high resistance to heat, humidity, mechanical shock and pressure. The Model CC322522A Series is compliant to the AEC-Q200 standard with an operating temperature range of -40 to +150 °C. These inductors are ideal for use in RF signal processing, resonant circuits, filters and low power management applications for cable modems, set-top boxes, cellular phones, tablets and various mobile electronic devices.

Features
High rated current
High resistance to heat and humidity
Resistance to mechanical shock and pressure
Accurate dimensions for automatic placement
AEC-Q200 compliant
RoHS compliant*
Applications
RF signal processing
Resonant circuits & filters
Low power management applications for cable modems, set-top boxes, cellular phones, tablets, mobile electronic devices

Latest posts by doEEEt Media Group
(see all)