Posted by Juan Moreno Echarri
On October 26, 2022
0
Despite the maturity level of SiC technologies being far from the classic Si ones, the terrestrial use of highly reliable SiC devices is a reality in today's market. Screening is paramount to achieving this SiC reliability level requested by all industries, and for some specific niche applications, special precautions should be taken into consideration.
This is the case of extreme temperature SiC Schottky blocking diodes used in solar arrays for space applications. Maximum operation temperature is usually the most important parameter that limits the usage or not of a diode solution, but if very low temperatures are present, they are also critical as they can trigger failures. These failures can remain undetected if no bias + low-temperature combination is applied Very low temperature is often also present in these missions in which the diodes are exposed directly to the space environment, outside of all the shielding of the regular spaceship electronic components.
Alter Technology has been observing marginal failures from BepiColombo times to the present day, only triggered by a combination of low-temperature measurements and reverse biases. This discovery led to the implementation of additional low-temperature measurements at the beginning of the screening sequence, in addition to the already requested ESCC5000 standard at the end of the screening sequence. This measurement has been included at the beginning of ESA evaluation programs before almost any other test to screen out these potential failures and have cleaner conclusions. See Fig.1 as an example of such an evaluation plan.
The importance of SiC reliability
The failure mode can be described as a complete voltage-blocking loss only triggered by active reverse bias under low temperatures. The defect can be as well activated and then fail afterward in stress tests as burn-in and further room temperature reverse characterization or directly cause a malfunction at the very first low-temperature measurement in reverse. For this reason, the final low temperature by ESCC5000 would be the latent failure samples.
This failure mode is uncommon and can remain unadvertised even during a full ESCC qualification. If many devices are used for flight, the problem might show up in orbit.
This could also be screened out by performing operational thermal cycles in reverse mode. This is not the case for most space projects unless specifically outlined by mandatory requirements because of very specific operation modes. Regular ESCC5000 screening cycles (see Fig.2 as an example) are non-operational and are not enough to avoid real application problems.
The root cause of this problem is unclear but probably related to crystal nanometric defects that cannot be detected by visual inspection or any room temperature characterization.
This implies that deep know-how and extra testing have become of paramount importance in applications where SiC reliability of 100% parts is needed and cannot be replaced by sample basis tests of many extreme temperatures SiC Schottky diodes.
GET IN TOUCH TODAY!
Do you have questions? Contact us!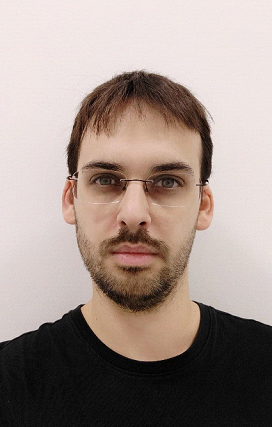 Latest posts by Juan Moreno Echarri
(see all)