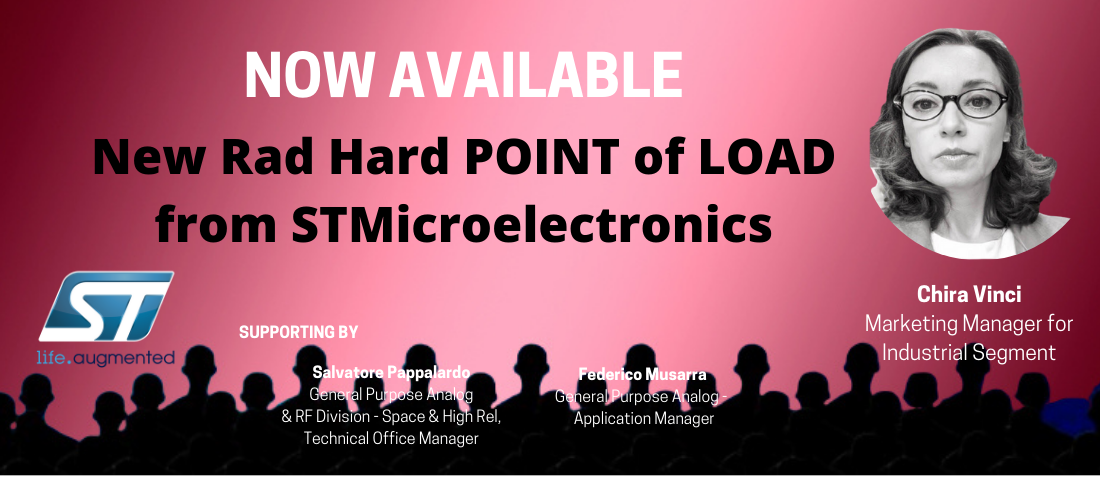 Posted by doEEEt Media Group
On December 10, 2020
2
The webinar will present an overview of the new Rad Hard POL developed by STMicroelectronics.
This Rad Hard synchronous step down switching regulator converts 3.0V to 12.0V input Voltage, with a current up to 7A.
Designed to supply FPGA, DSP and ASICS, it works through a peak current mode architecture, that ensures a fast load transient response and stable switching frequency. IT operates till 1MHz and provides a set of configurable options, including current sharing configuration for higher loads.
The device has been qualified successfully at DLA, his SMD being 5962-20208.
Chira Vinci, Marketing Manager for Industrial Segment
Chira Vinci graduated in Electronics Engineering and has a PhD in Electrical Engineering from University of Catania, Italy.
She works in ST for more than 25 years and is currently Marketing Manager for Industrial Segment for Europe, including AeroSpace Business.
She is in charge of Aerospace & Defense since 2015 and supports Analog and Discretes products.
Chira will be supported by Salvatore Pappalardo, General Purpose Analog & RF Division – Space & High Rel, Technical Office Manager and Federico Musarra, General Purpose Analog –  Application Manager, both experts from ST Microelectronics.

Latest posts by doEEEt Media Group
(see all)