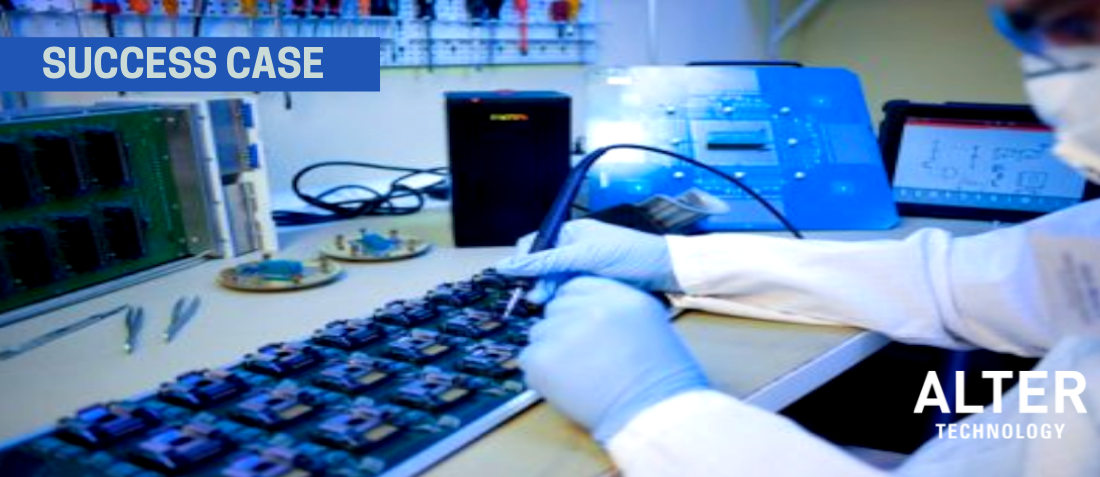 Posted by doEEEt Media Group
On January 12, 2022
0
Introduction to a laser screening test
Laser screening tests are done to comply with users' requirements; two different challenges must be addressed. First, high-power lasers (30watts in this case) require specific test setups and important safety considerations to avoid dangerous situations in case of DUT/setup failure.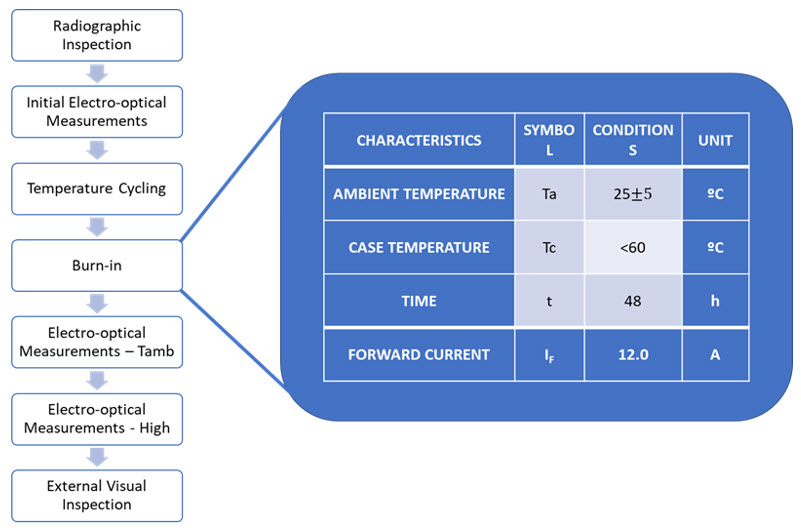 In the second place, testing a high number of lasers increases the difficulty and introduces additional considerations.
Specific details like heat handling or avoiding a laser to damage another one must be considered. This document explains how high-power lasers to test bench for 10 simultaneous samples burn-in works.
Solution
Several failure modes exist for a powerful laser. Each one implicates safety issues for the operator and remaining samples tested but can be controlled by proper monitoring and safety countermeasures.
Results Summary
 The LabVIEW control software and two images of the setup are shown below:
Figure 1. The LabVIEW program controls the temperature in the laser encapsulation, laser voltage, and the optical power of the laser; when any of these measurements suffer a deviation from what is expected, the laser driver corresponding to the wrong measurement turns off. The time when a measurement is taken can be configured; it usually is 1 s.
LabVIEW is an engineering software created by National Instruments, with a robust graphical programming environment. It is mainly used for data acquisition, instrument control, measurement analysis, and representation. It provides all the elements required for the complete automation of a test system. Still, it can be used for an enormous variety of diverse applications, like product design validation of a component/system/sub-system.
Figure 2. The 950 nm wavelength is not visible. An infrared visor will be needed to see the near-infrared, but in this case, there is so much optical power that the light can be seen with a standard smartphone camera because, unlike our eyes, Si sensors respond up to 1100nm.
Figure 3. The complete configuration. 10 integrated spheres, each with its InGaAs PD to measure the optical power of each laser, the data logger to collect all the data (temperature in laser package, LD voltage, and PD current), the custom heat dissipation assembly is consisting of multiple fans, and finally 10 laser drivers to supply 12A to each laser.
Equipment used
Driver laser (x10) – OEM Laser & Peltier Controller

Laser max.: 12A, 14V
TEC max.: 8A, 16V
trise-tfall < 25us (optional < 5us)
Supply Voltage: 24VDC

External, Analog and Digital Modulation
Internal Pulse Generator
Pulses and Bursts internally and externally triggered
Bias Current option
Pilot Laser Supply
External Fan Support

Integrated sphere (x10)

The IS200 Integrating Sphere is a general-purpose integrating sphere enabling high sensitivity measurements of optical signals. An integrating sphere evenly spreads the incoming light by multiple reflections over the entire sphere surface.
The input and output ports can be equipped with fiber adapters or closed with the coated port plugs; the detector port is recessed to avoid direct light exposure from the incidental light to the active area of the photodiode. The sphere is manufactured from PTFE based bulk material that has high reflectance in the 250 – 2500 nm wavelength range and is resistant to heat, humidity, and high levels of radiation.

Data Acquisition / Data Logger Switch Unit (34970A, KEYSIGHT TECHNOLOGIES)

3-slot mainframe with built-in GPIB and RS232 interfaces
6 1/2-digit (22-bit) internal DMM, scanning up to 250 channels per second.

InGaAs photodiodes (x10) (SM05PD4A, Thorlabs)

Wavelength Range: 900-1700 nm.
This photodiode is ideal for measuring both pulsed and CW fiber light sources.
Responsivity@950nm = 0.7 A/W (R@1550nm=1.05A/W)

Heat dissipation custom assembly.
Screening Test
In Alter Technology, we specialize in designing tests and screening procedures for electronic components used in aerospace, defense, and industrial electronics.
Tests, inspections, or a combination thereof, imposed on 100% of parts to remove unsatisfactory items or those likely to exhibit early failures.
Using stress testing, defects are weeded out in a product where the root causes cannot be eliminated. Removing all the defective parts (infant mortality) brings the lot to the constant failure rate (working life) phase.
The screening does not increase the reliability of the components but removes those showing weakness or defects.

Latest posts by doEEEt Media Group
(see all)