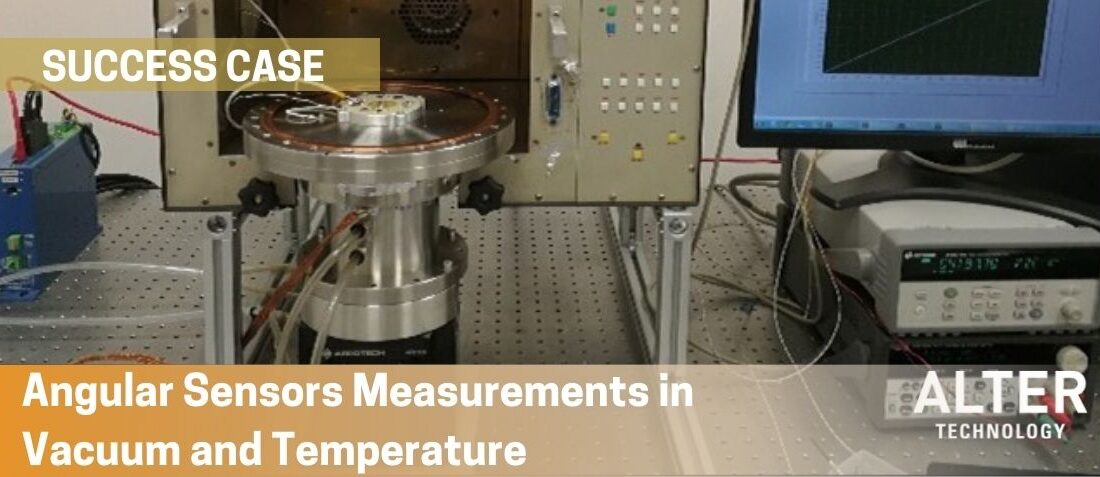 Posted by Alina Spuma,
On February 18, 2022
0
IN VACUUM AND TEMPERATURE
Contactless angular sensors qualification and acceptance

A typical qualification campaign for space applications comprises environmental tests like thermal cycling and vacuum temperature test. These tests are done to demonstrate the equipment's ability to fulfill functional and performance requirements over the qualification temperature range at ambient pressure and the capability to perform in a vacuum environment that simulates in-orbit conditions. These tests are done using the Testing Laboratory's programable climatic and vacuum chambers or ovens.
Under ESA contract number 20945/07/NL/IA, Alter Technology developed test benches for the characterization and qualification testing of 16bit (0.01º accuracy) Contactless angular sensors prototypes for telecom satellites' extended life mechanisms. Angular sensors (AS) are position devices that provide the displacement in angular degrees concerning a fixed point or an arbitrary reference. The central performances to be measured are accuracy, hysteresis, and measuring range. These parameters must be measured before, during, and after applying environmental treatment during the qualification test campaign.
Alter proposal for measuring angular sensors with 0.01º accuracy is based on comparing the DUT output and the angular position given by a reference encoder with much higher resolution (Fig1 a). The two devices are fixed on the same mechanical structure; when rotating the shaft, both sensors change their angular position proportional to the travel. The easiest way to characterize the functional performances during thermal cycles would be to place the complete set-up inside a climatic or vacuum chamber.
For this approach, the test parameters as low pressure and continuous exposure to extreme temperatures should not affect the main performances of the reference encoder and the stage. Or what is the same, this apparatus should be capable of withstanding the whole temperature range and having better versions than the device to be qualified, which would be more expensive than the device itself. Alter approaches this issue by building the climatic or vacuum chamber around the DUT (modular system) and conserving the reference encoder and associated hardware at laboratory environmental conditions.
Precision Test Tool for Angular Sensor´s qualifications for Space Applications is a modular system developed by Alter in ESA contract 20945/07/NL/IA and was used for two other ESA projects related to contactless angular sensors development and validation.
Permits a complete characterization of Angular Sensors (AS) in a wide temperature range and vacuum conditions.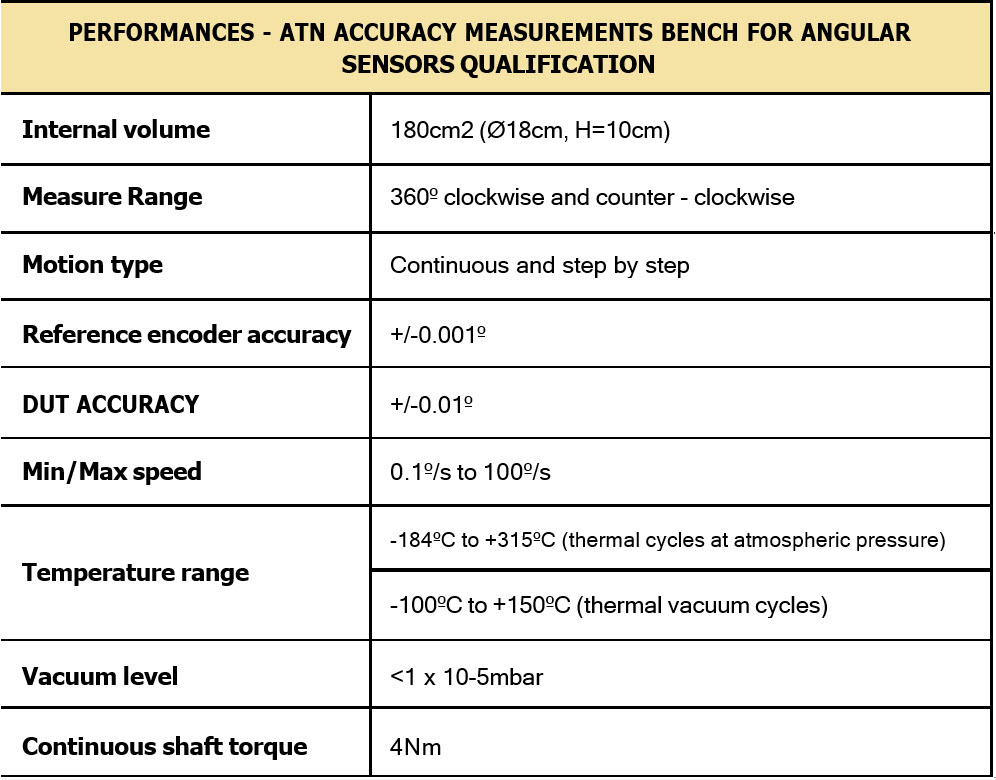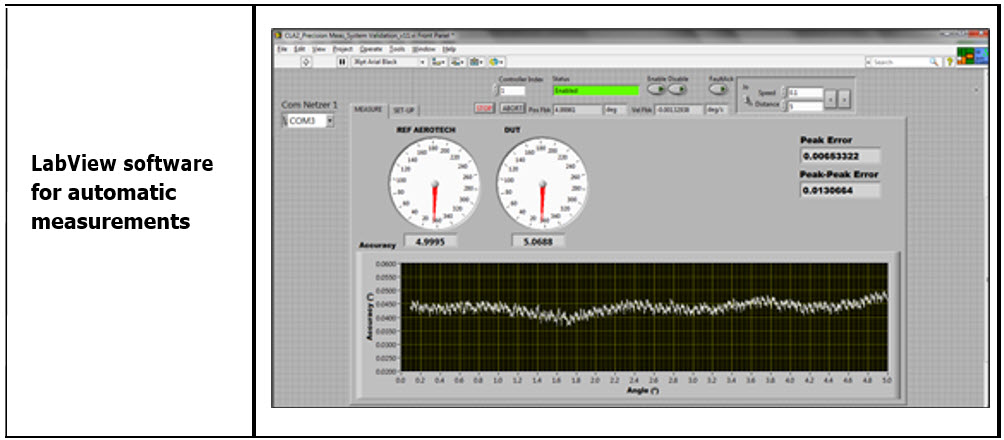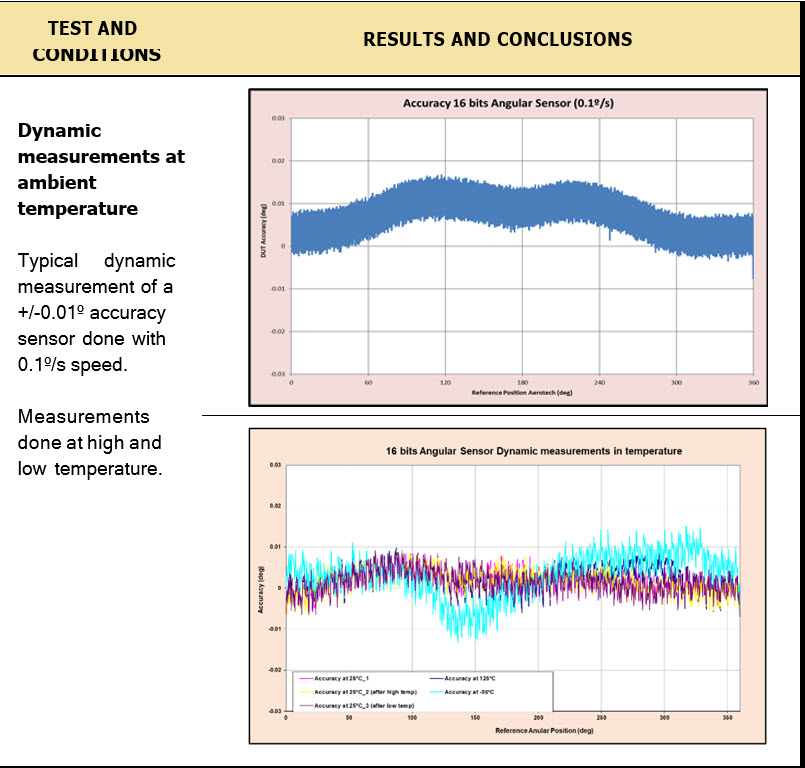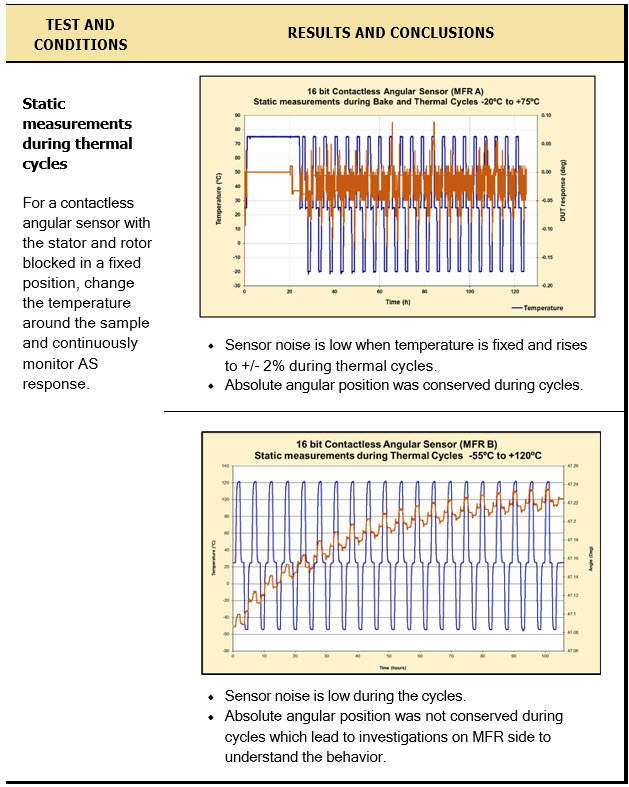 ALTER TECHNOLOGY LAB EXPERIENCE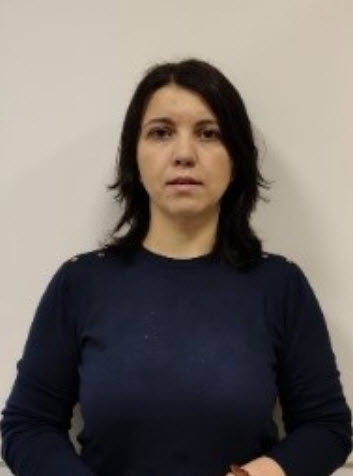 Latest posts by Alina Spuma,
(see all)