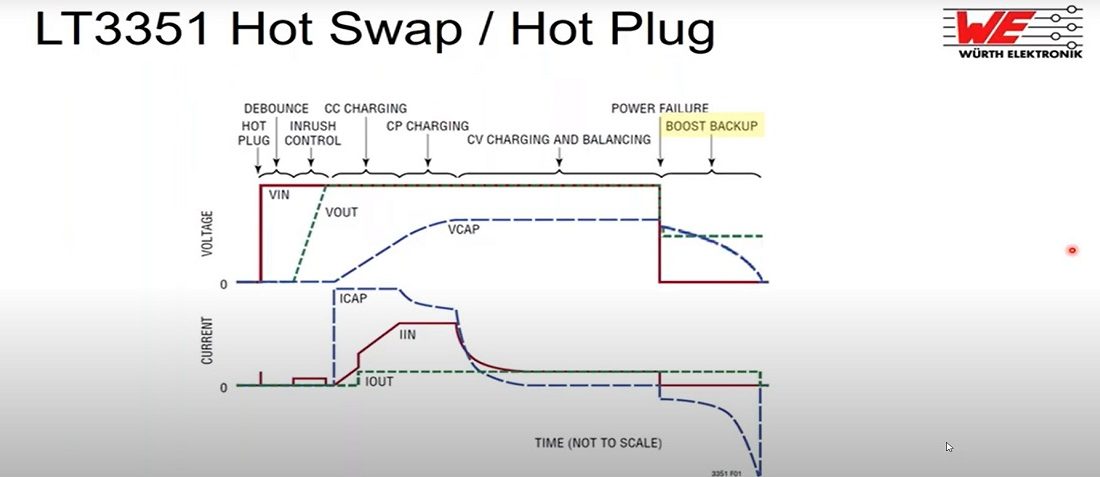 Posted by doEEEt Media Group
On February 9, 2023
0
Würth Elektronik Webinar: WE Backup Your Application – a real-life Supercapacitor backup solution
If the application's power supply breaks down, this situation is not pleasant. Würth Elektronik eiSos built a demonstration showing a hot-swappable backup solution of 10 cm x 18.5 cm (3.94 inch x 7.3 inches).
The input voltage is 24V, and the backup output voltage is 12 V for a normal industrial power rail application. The available output power is 30 W (12 V @ 2.5 A).
We also discuss the classification of Supercapacitors, the model parameters and performance, and the charge-, discharge, and frequency behavior.
We have different tools to support your design-in process. For example, the Support Note SN009, the Application Note ANP077, and currently, we are working on a Supercapacitor bank calculation tool. We support you in your Design. We used the software for and from the LTC3351 from Analog Devices for the power stage.

Latest posts by doEEEt Media Group
(see all)