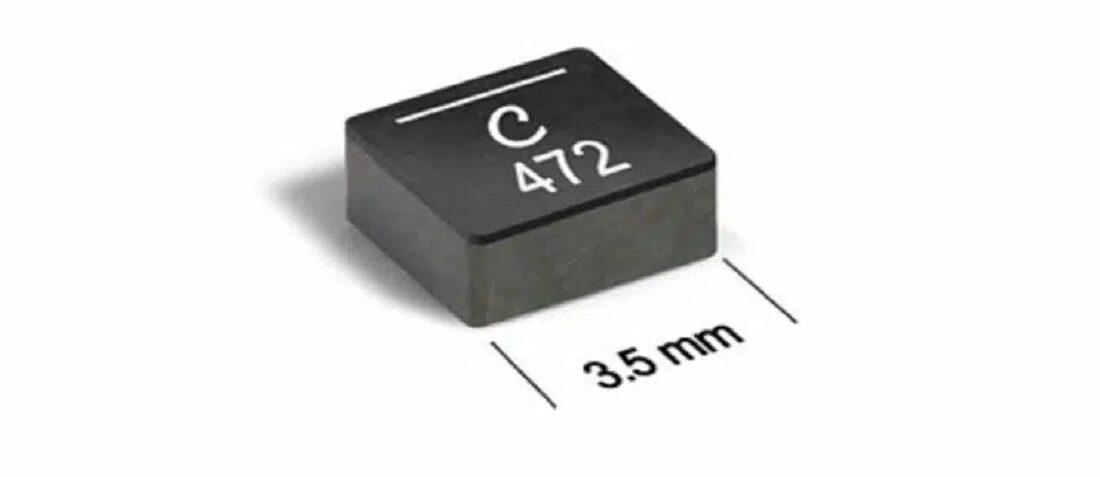 Posted by doEEEt Media Group
On May 26, 2022
0
Coilcraft introduced XGL3520 molded power inductors that offer the lowest DC and shallow AC losses for a wide range of DC-DC converters.  Additional performance benefits include a more comprehensive range of inductance values and improved Irms current ratings.
Coilcraft XGL3520 Series of ultra-low loss, molded power inductors offer up to 40% lower DCR than previous-generation inductors and extremely low AC losses, resulting in the best overall efficiency for a wide range of DC-DC converters with switching frequencies ranging from hundreds of kHz to 5 MHz and above.
The Coilcraft XGL3520 features an expanded inductance range from 0.10 to 4.7 µH, with current ratings of 15.9 Amps and soft saturation characteristics. It also offers a 30% increase in Irms self-heating current, allowing the XGL3520 to operate much cooler than prior-generation components. The XGL3520 Series has a voltage rating of 80 V.
Coilcraft, XGL3520 Series inductors, are qualified to AEC-Q200 Grade 1 standards (-40° to +125°C ambient) with a maximum part operating temperature of +165°C, and they exhibit no thermal aging issues, making them suitable for automotive and other harsh-environment applications.
Features
Industry's lowest DCR and ultra-low AC lossesAEC-Q200 Grade 1 (–40°C to +125°C)
Superior current handling with soft saturation characteristics
Wide inductance range from 0.1 to 4.7 µH
COTS Plus tin-silver-copper and tin-lead terminations available
Core material: Composite
Environmental RoHS compliant, halogen free Terminations RoHS compliant tin-silver (96.5/3.5) over copper.
Weight: 0.11 – 0.12g
Operating voltage: 0 – 80V
Ambient temperature –40°C to +125°C with (40°C rises)
Maximum part temperature +165°C (ambient + temp rise)
Storage temperature Component: –55°C to +165°C
Source: Coilcraft

Latest posts by doEEEt Media Group
(see all)