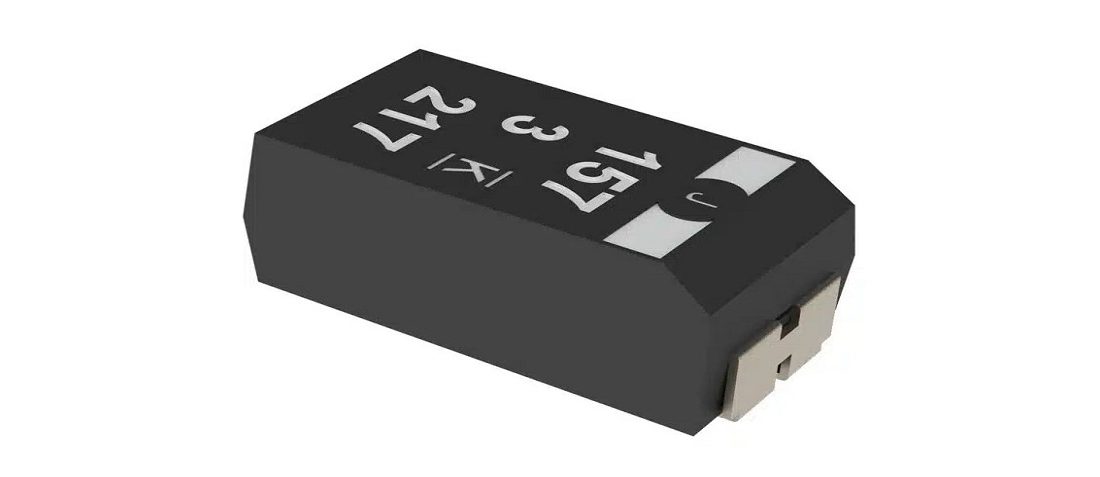 Posted by doEEEt Media Group
On June 13, 2023
0
KEMET, part of the YAGEO Group and leading global electronic components supplier for aerospace, defence, avionics, and mission-critical applications, announces the new polymer tantalum capacitors surface mount T580/T581 series.
This series supports Military Performance Specification Sheets MIL-PRF-32700/1 and /2. The T580/T581 series will be the first polymer tantalum surface mount capacitors available to the market that will meet these new specifications, reinforcing KEMET's industry and technology leadership in the defence and aerospace high-reliability application market.
Programs requiring full MIL-PRF-qualified components can use this high volumetric efficiency polymer tantalum technology. Polymer tantalum technology is preferred for filtering/decoupling in fast-switching DC/DC converters where efficiency is a critical parameter.
This technology will offer higher power levels and lower ESR capacitance solutions for medium to high levels of switching frequency domains. Additionally, this series will provide superior reliability and electrical performance in power management applications due to its best-in-class, ultra-low ESR.
Since 2006, KEMET has offered proven high-reliability polymer tantalum capacitor technology for the mission-critical and rigorous requirements in the defence and aerospace industries by addressing the needs for superior electrical performance with lower ESR and higher frequency response, lower derating and a benign failure mode.
KEMET is targeting the initial offering from the T581 series by the last quarter of 2023.

Latest posts by doEEEt Media Group
(see all)