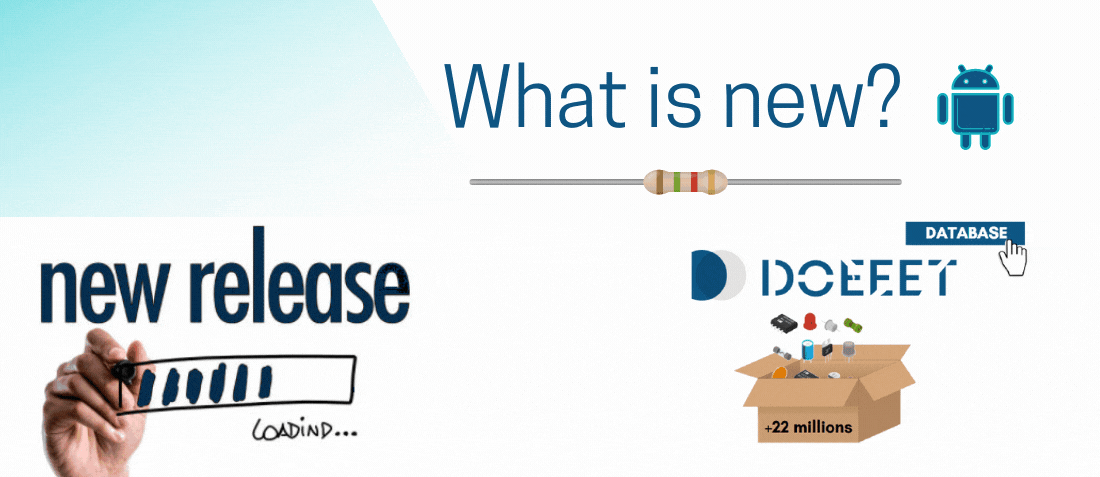 Posted by doEEEt Media Group
On July 22, 2021
0
Find out about the improvements we have made in doEEEt: changes in the detail page, changes in the menu, new features, improvements in navigation, and discover Proposal Next:

A new and easy way to request pricing for EEE components
doEEEt 2.0: Your place for EEE parts in space
doEEEt is a web platform where key information related to EEE components from different manufacturers is gathered together staying available to be consulted anytime anywhere by anyone. Its main goal is to provide the space community with a single-stop place where all the needed information to fulfill the project requirements is contained.
In a single click, you will be able to know if the selected component meets the product assurance requirements of your project. The tool, when applicable, will advise about possible delta activities that may be required to make the component accepted in your project.
The new component detail page is a renewed place; all the related information about a specific component is contained:
General Information
Unit Price, lead time.
Services estimation
Qualification Status vs. Project Requirements
Related Technical Articles
Related documentation
Parametric information
Additional info such as:

Alerts
Obsolescence
Heritage
The previous test done

Direct alternatives
Alternatives fine tunning
>> Search for a component in doEEET and explore our enhanced detail page!
We have reorganized the sections and their content to make them more accessible—more than 22 million components, 300,000 documents, and related articles within reach of a click.
EEE Components, SPECIFICATIONS / QPLS, EVENTS / WEBINARS, SPACE TALKS, TECH ARTICLES, MANUFACTURER NOTIFICATIONS
In this section, you will find all the resources (articles, technical documents, manufacturers' news, papers, etc.) that you could previously find on our doEEEt blog. Now, in a single section, you will see them better categorized with the option to filter by category or search for the topic of your interest.
We introduce you to our portfolio of equipment-level test activities that are carried out to put any SMALL SATELLITE into orbit, improving your time to market and at a lower cost, contributing to the cost-effectiveness of the manufacturing process.
STANDARD TESTING, NON STANDARD TESTING, CROWDTESTING, OPTOELECTRONICS,
PROJECTS/PAPERS
In this section, you will find the whole portfolio of services that ALTER TECHNOLOGY, as ONE-STOP-SHOP, offers including radiation, packaging design, and assembly, screening, destructive physical analysis, qualification, environmental testing, failure analysis, obsolescence management, evaluation of counterfeits, and many more.
Our objective is to provide a global solution when working with EEE parts in Hi-Rel applications. Here you will find all our available tools: comparison tool (compare multiple parts simultaneously in one single screen), stock place, and DCL/BOM manager (including the Use Manual).
This is the new customer area where you will find everything you need to place your order at doEEEt. Here is your account; you can get access to documents, orders, invoices, and estimatated delivery dates of your procurements with ALTER.

Latest posts by doEEEt Media Group
(see all)