Posted by Pedro CARABIAS LÓPEZ
On April 29, 2020
0
Low Level Output Voltages (VOL) at room temperature (25ºC) or high temperature (+125º) showing data far out-of-family over 9-sigma from the lot average and more than 4-sigma further out than any other device of the same family batch must be deemed a key alert point in order to remove the piece from the Flight Model batch. Scrapping this outlier piece will prevent you from future fault when working at low temperatures.
Root cause of the problem is based on the combination of two factors:
On the one hand, silicone lightpipe material which serves as the optical link between LED and detector can become contracted at low temperature.
Also, when inefficient silicon lightpipe material application is performed, then a depression can be located at the surface of the dome, which can result in diminished performance.
Both factors can cause a significant drop in Output Voltage starting at 0ºC, making the device non-functional at low temperatures from -12ºC towards -24ºC and -55ºC measurements steps.
Fault observation can be applied by non-destructive testing about these findings:
In addition to the Electrical Measurements, real time X-Ray can be used to detect the depression in the lightpipe, which will not show a round dome:
Similar X-rays taken of other devices within the same lot and with good behaviour at low temperatures are showing a more rounded dome and no depression: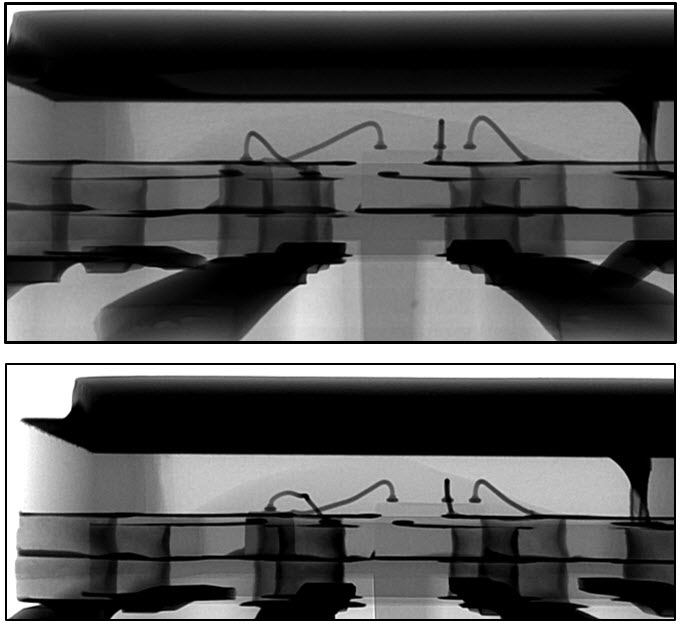 doEEEt provides you the most complete and updated information about any Optocoupler components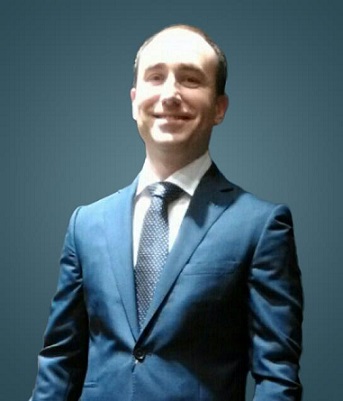 Latest posts by Pedro CARABIAS LÓPEZ
(see all)