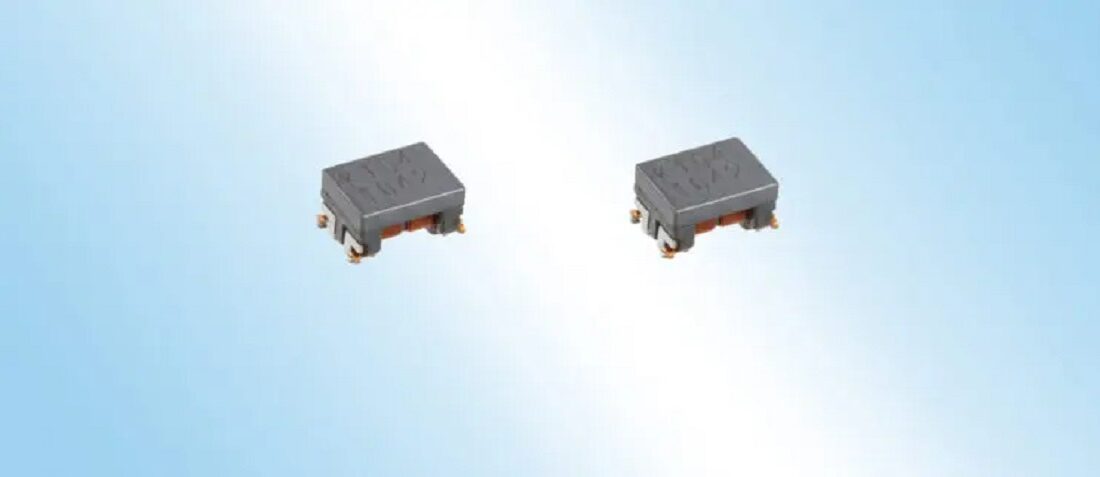 Posted by doEEEt Media Group
On May 4, 2021
0
TDK Corporation announces its new ACT1210D Series common-mode choke for automotive CAN-FD, which begins mass production in April 2021.
Automotive LANs are roughly categorized into 4 systems such as body, safety, powertrain, and multimedia/information, and telecommunications. This product supporting CAN and CAN-FD enables a fivefold data transmission speed of 5 Mbps. CAN is the most widely used standard for body and other systems, keeping a maximum data transmission speed of 1 Mbps.
While meeting the demands of CiA and IEC standards, the ACT1210D Series common-mode choke also boasts a compact, low-profile body (3.2 (L) x 2.5 (W) x 2.5 mm (H)) and noise suppression capabilities. In addition, its unique structural design provides signal mode transfer characteristics (Ssd21) that increase communication quality. The manufacturing process involves a highly automated and extremely precise winder and a wire connection method using the laser welding of metal terminals to achieve high reliability.
Over recent years, demand for the handling of high-speed, large-capacity camera footages in ADAS has increased. As a result, TDK offers a wide range of automotive communication products and a 1000BASE-T1 Ethernet standard lineup to deliver optimal performance for these applications. Moving forward, TDK will continue catering to customers' needs by providing comprehensive product services for common-mode chokes for automotive communication.
Glossary
LAN: Local Area Network, a private communication network.
CAN: Controller Area Network, one of the communication protocols for automotive LANs.
CiA: CAN in Automation, an industry organization of automotive and electronic component manufacturers.
IEC: International Electrotechnical Commission, an international standards organization for all electrical, electronic, and related technologies.
Main applications
Main features and benefits
Implements great signal mode transfer characteristics, increasing communication quality.
A compact, low-profile size of 3.2 (L) x 2.5 (W) x 2.5 mm (H) to facilitate space savings
Wide temperature range from -40°C to + 150°C, contributing to the environmentally resistant design
Key data


Latest posts by doEEEt Media Group
(see all)