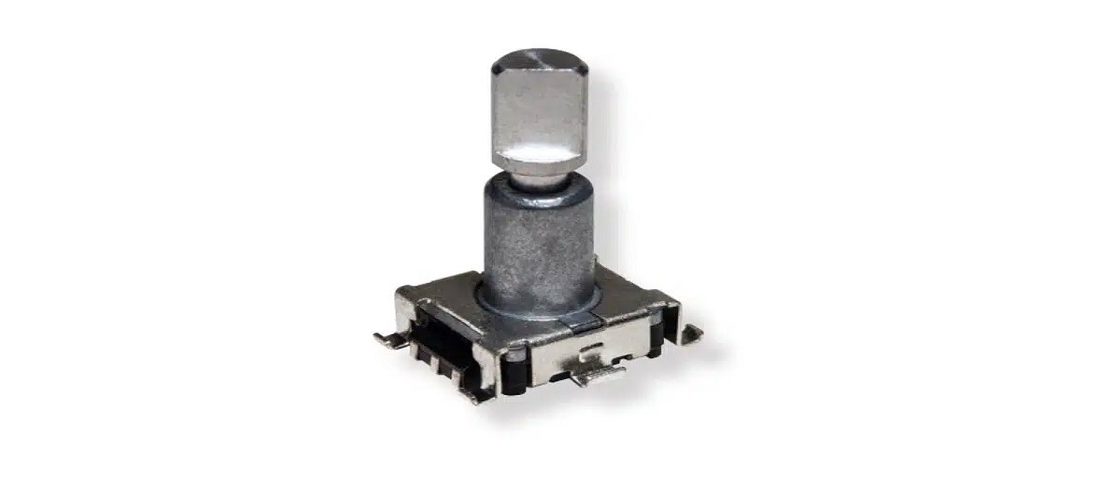 Posted by doEEEt Media Group
On July 7, 2023
0
Bourns Sensors and Controls announce the release of the Model PEC11J Series 12 mm SMT Rotary Encoder.
The Bourns® Model PEC11J Series is designed for professional audio and lighting applications, consumer electronics, and any other application requiring a menu select encoder.
Bourns designed the PEC11J Series encoder as a drop-in replacement for the discontinued ALPS Model EC11J and should enable customers to continue to support existing applications.
As always, Bourns recommends that customers test products in their specific applications to verify satisfactory performance.
Features
Quadrature output
100,000 rotational cycle rating
-25 °C to +70 °C operating temperature range
Momentary push switch option
Various resolutions
Flatted shaft
IP 40 dust seal rating
RoHS compliant*
Applications
Professional audio equipment
Professional lighting consoles
Consumer white goods
Test and measurement equipment
Communications equipment
Laboratory equipment
Potentiometer or Encoder – What is the difference?
A potentiometer and an encoder are electromechanical devices used to measure position; however, the potentiometer outputs analog signals while the encoder outputs digital signals. Generally, the potentiometer has a shorter life and lower accuracy than the encoder but outputs more continuous analogue output.

Latest posts by doEEEt Media Group
(see all)