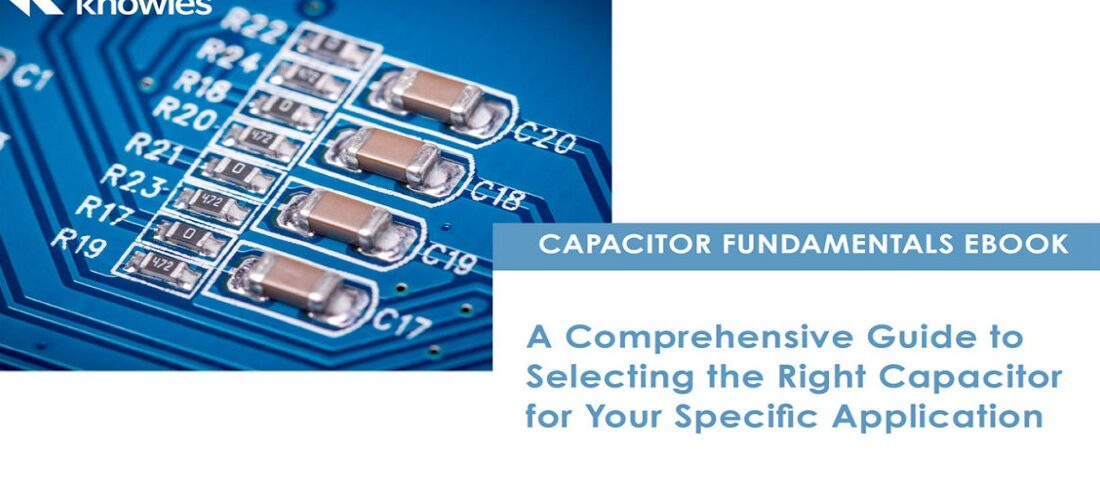 Posted by doEEEt Media Group
On March 18, 2020
0
Knowles Precision Devices releases free of charge downloadable eBook on capacitor fundamentals.
At the most basic level, all capacitors are essentially storage devices for electric energy used in various applications in the electronic industry. However, capacitor technology covers a wide range of product types, based on a multitude of dielectric materials and physical configurations, which can be daunting when deciding what capacitor is right for your application.
Thus, Knowles Precision Devices compiled a comprehensive capacitor fundamentals eBook. The eBook covers the ins and outs of capacitors, including their properties, product classifications, test standards, and use cases. While there is a lot of information conveyed throughout the eBook, the content is broken down into the following easy-to-digest sections:
The Key Principles of Capacitance and How a Basic Capacitor Works
How Capacitors are Most Frequently Used in Electronic Circuits
Factors Affecting Capacitance
Defining Dielectric Polarization
Dielectric Properties
Characteristics of Ferroelectric Ceramics
Characteristics of Linear Dielectrics
Dielectric Classification
Test Parameters and Electrical Properties
Industry Test Standards
High-Reliability Testing
Visual Standards for Chip Capacitors
Chip Attachment and Termination Guidelines
Dissipation Factor and Capacitive Reactance

Latest posts by doEEEt Media Group
(see all)