Posted by Denis Bousquet
On December 3, 2019
0
Questions on COTS based on current space-designed units statistics

Space insurer concern on COTS

Conclusion
Insurer's Data
Satellite population of the Study
Type of satellites : Telecom GEO

Manufacturers  : Western (6-majors)

Launch date : after 1979

Sufficient visibility from AXAXL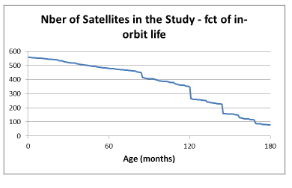 Available data
Satellite design

In-orbit anomalies

Losses

Covered by NDA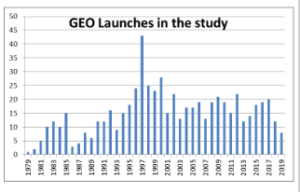 Database of 5600 satellite.years and 74 equivalent.satellites failure
Reliability Statistics
Type of failed units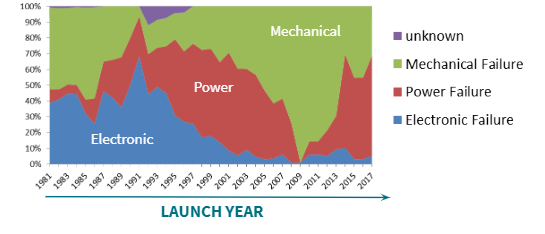 Losses of electronic units have decreased

design / protection / testing / screening have improved
How can COTS integrate lessons learned from "space designed" units ?
Cause of failure (Launches after 1995)

Most issues are design related

Design issues may appear late in life
Would this be better, worse or different with COTS?

REX: large scale on-ground vs small-scale in-orbit?
Type of failed system : with or without redundancy
Single Point Failure : partial loss or total loss (typ SADM, depl mechanism, LAE)

Redundancy : lack of redundancy

System : affecting all units

Graceful degradation (typ. SA string, battery cell)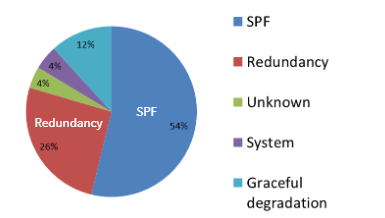 Given the uncertainty on COTS reliability :

Can we avoid COTS usage on SPF?

Redundant systems : can we mix COTS and "space designed" units?
Concern for Insurers to insure COTS
Vaccum (outgassing…), T° cycling, Radiation…

Validation from Design or Tests
Reproducibility / traceability
Is the heritage applicable?

Confidence on Lot Acceptance Testing?

Qualification process to be adjusted?
Need to wait several years before validating a design

As for any new technology
New type of packaging

Hidden SPF
On-board degradation might be different

Failure on several satellites due to same root cause
Space Insurance Market
Insurance Premium rate is based on

Technical merit (design, heritage)

Supply & Demand (i.e. Sum Insured vs. available capacity)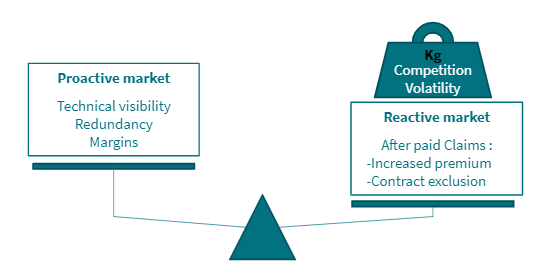 Usage of COTS might have a impact on the premium today

Large impact in case of (serial) failure due to COTS
Insurance Market Capacity in 2019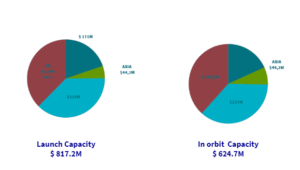 Space Insurance Market
Market Summary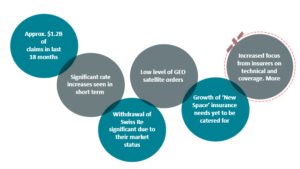 Conclusion
Designing space product remains a challenge
How COTS units can have the same reliability?

More margin? More testing? More screening?
System design with COTS shall be at least as reliable as standard design 
Trade-off between COTS and redundancy / No SPF with COTS

COTS impact shall be clearly analyzed, understood and mitigated
COTS usage is expected by insurers to increase
With care and higher premium at start

Insurance market might react sharply in case of serial issues with COTS

Development of COTS shall be spread enough over time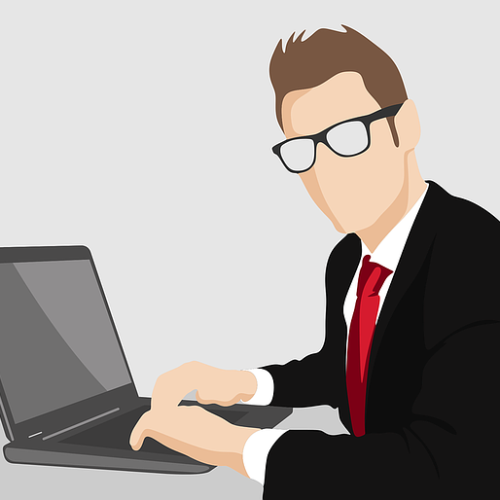 Latest posts by Denis Bousquet
(see all)