Posted by Semyra Vasquez-Borucki
On December 3, 2019
0
Infineon at a Glance

AEC Q100 Rev. H

Mission Profile Definition

Automotive Applications Requirements

Reliability Basics

Acceleration Models

Examples of Mission Profile Evaluation

Summary and Perspective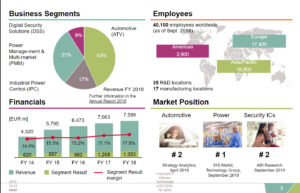 Some applications need a high level of reliability!

Infineon (former Siemens Semiconductor) is an expert in handling special requirements and has an excellent reputation in the space community for over 40 years!
Infineon world wide customers value the high quality of the devices and appreciate the expertise in development and production.

The space heritage covers more than 1500 Satellites/Missions. Lifetime up to 15 years without any failure 

There are already more than 200 000 Infineon HiRel components in Space.  

The product range covers Radiation Hard PowerMOS Transistor MW-Transistors, Diodes and PIN–Diodes 
Link to webpage: www.infineon.com/space
Failure Mechanism Based Stress Test Qualification for Integrated Circuits

Connect operating mission profile to a temperature grade

Introduce section "Method to Assess a Mission Profile" 

Demanding loading profile

Extended service lifetime requirement

More stringent failure rate target over lifetime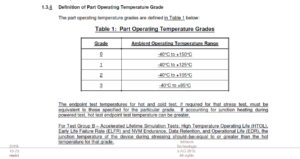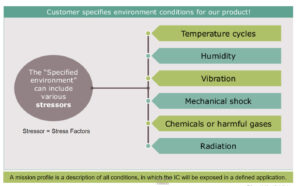 Please note:
These requirements apply to the (passenger) vehicle in a more or less private use

Subsystems and ECUs within the vehicle already today face different lifetime requirements.

A different user profile may result in totally different lifetime requirements. Commonly, sources for that kind of requirements are commercial vehicles and trucks.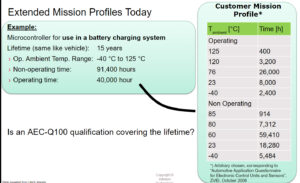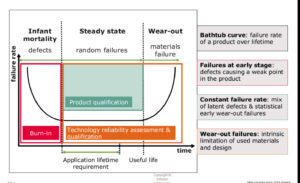 A first glimpse at lifetime models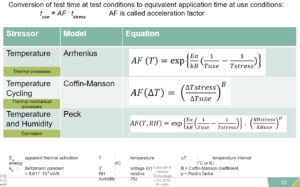 Arrhenius Model
Assumption

An IC-device shall run 8000h operation hours in 15 years in a given mission profile

Problem Statement

The  IC device  shows an increase  of the T

j

  of  15°C  at V

max

.  
What  is the  minimum equivalent stress time when running HTSL and HTOL stress tests at Tamb = 150°C (oven temperature) in order to cover the given mission profile?

E

a

= 0.7eV (typical gate oxide failure mechanism); E

a

= 1.0 eV (package effects)

Consider passive time up to 15 years at an average temperature, e.g. 13°C
Arrhenius Model
HTOL


Sensibility Analysis

Most of known failure mechanisms

Robustness margin
Coffin Manson

Mission profile arbitrary chosen, corresponding to "Automotive Application Questionnaire for Electronic Control Units and Sensors", ZVEI, October 2006

TC test runs within -55°C and 150°C

 ΔTj in operation is 15°C

 11000 cycles (number of engine on/off cycles over 15 years of use, 2 cold starts per day


Acceleration models well known over 30 years

Challenges for applying acceleration models to new technologies

Accurate computational methods, e.g. cohesive finite element simulations
Increasing reliability knowledge is striving for quality!
Thank you!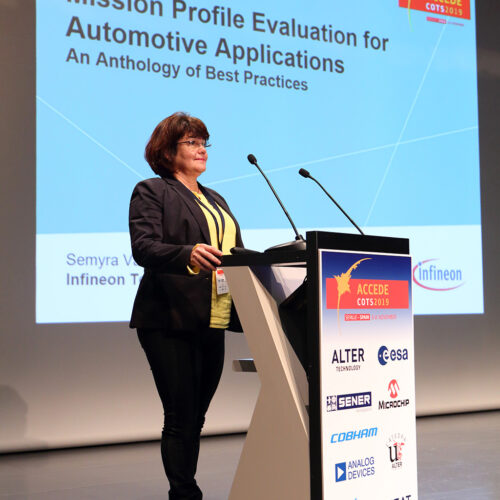 Latest posts by Semyra Vasquez-Borucki
(see all)