Posted by Roberto Manuel Cibils
On December 3, 2019
0
Explosive Growing Markets: New Space
NewSpace

, or 

new space:

is the

movement and philosophy

that inspires the emerging industry of private space flights worldwide

. 

Actors

: 
New private companies

of the aerospace industry
Major traditional contractors

of the aerospace industry
Goals

:

"Faster, cheaper and better" access to space technologies driven by purely commercial reasons.
New Space Philosophy
New instrument:

the "SmallSats" constellations.

Lower production costs:

by automation and large-scale production.

Lower launching costs:

lower satellite mass and size

.
Lower cost of components:

use of consumer market electronics.
Shorter satellite lifetime
Big Players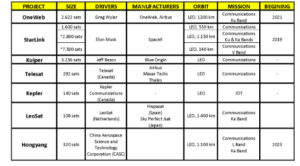 15,000 new satellites in LEO orbits in the next years
Strategic Technology
It can be seen here an

explosive growing market
 Assuming $1 million per satellite it can be sized as 15 billion dollars investment for the next years.

What if there were a technology capable of

increasing the lifetime

of the New Space satellites at a very low cost?

Those who used this technology would be able to have a:
 Huge reduction of their costs.
Satellites launches per year Savings from lifetime extension
Assuming a 2 years satellite lifetime 

Several Billion dollars savings
Vulnerability of electronic components
Technological advance
Squeezed electronics: reduce satellite size, mass and power
CMOS relevance grows: a whole PCB is replaced by a single IC
CMOS vulnerability grows:
Electromigration

Time Dependent Dielectric Breakdown

Bias Thermal Instability

Hot Carrier Injection

Solder joint fracture (BGA)

Multi-bit Upsets

Single Event Latchup
What does the lifetime of CMOS integrated circuits depend on?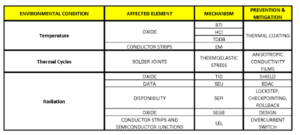 In INVAP we are developing new techniques with this aim
PREVENTION & MITIGATION TECHNIQUES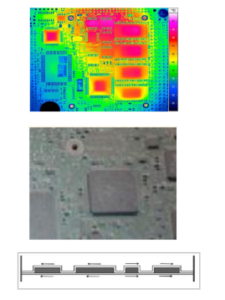 Thermally conductive & electrical insulator coating 
Up to

50 degrees

ambient

High

power density

High

thermal resistance
No convection
Upper surface

path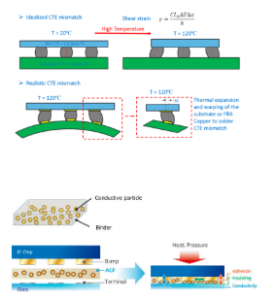 Space Qualified Anisotropic Conducting Film
8760 thermal cycles per year 

Mainly BGA packages

Difference between CTEs

Extremely rigid solder joints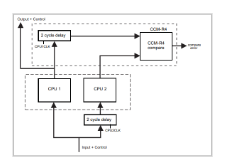 Optimized Lockstep, checkpointing & rollback
Increased susceptibility to SEU/SEFI

High impact on service availability

Difficult implementation in consumer electronics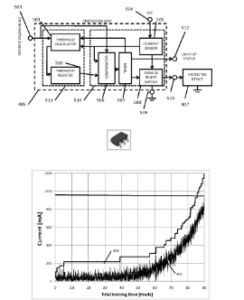 Adaptative Single Event Latchup Protection
 Low LET threshold

 High cross section

 Expensive Qualification

 Increased consumption

 Adaptative Threshold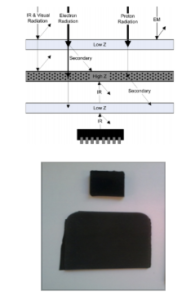 New materials for Spot Shielding
CMOS tends to be more TID tolerant

Lifetime expectations tend to decline

Spot shielding is still useful
Conclusions
There is an

explosive growing market

for the manufacture of small-sized satellites for LEO orbit constellations using COTS.

The leading edge

CMOS Ics are the key

to reduce the size and mass of the New Space satellites.

There are

few or no qualified versions

.

The

up-screening

process is

expensive and risky

.

It is possible to

extend the lifetime

of these components through low-cost techniques.

The constellation manufacturer that uses these techniques will achieve a significant cost reduction.
BACKUP SLIDES
New instrument: the "SmallSats" constellations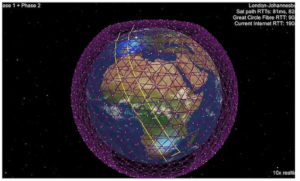 Lower production costs: automation and large-scale production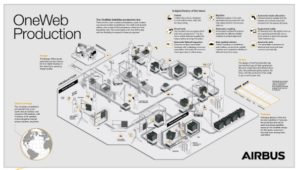 Lower launch costs: lower satellite mass and size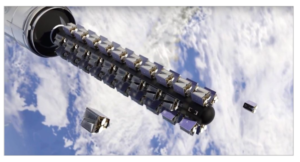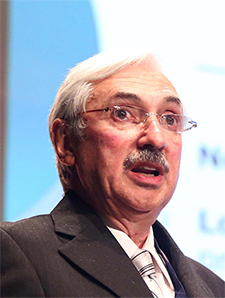 Latest posts by Roberto Manuel Cibils
(see all)