Posted by doEEEt Media Group
On November 30, 2021
0
In the tests carried out on space components, thermal cycles have always been a basic part of the procedures due to the extreme conditions suffered by the equipment during its life. The space missions increase the complexity, and attempts are made to reach more complicated places, putting the components at lower temperatures.
That is why the optoelectronics department carried out a test to determine the lowest temperature at which a component could be monitored and if it was capable of withstanding under these conditions.
The lowest cryogenic temperatures achievable with liquid nitrogen systems are 77K. To lower temperatures further, it is necessary to use other systems. Helium cryostats can use this noble gas to cool a plate and reach temperatures of 4K. All these processes must be done in a vacuum since the air doesn't allow the temperature.
Measurements have been made of different capacitors. The figure shows the measurements made to the 10nF capacitors. As can be seen at lower temperatures, the capacity of the device is increasing, but this variation in the capacity of the components never exceeded 10%,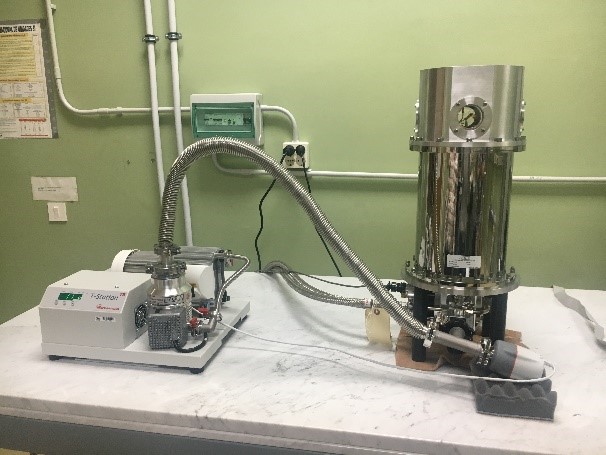 When we are at these low temperatures, the cables' conduction, and impedance change, so it was necessary to calibrate each measurement. These measurements were carried out by switching the electrical paths with an HP34970A register, which allowed to measure the component and calibrate the short and open circuit. The HP4194A impedance permitted the meter to be calibrated by this method at each point, resulting in very consistent results.
This test opens the door to observing the behavior of the components in the limits of the temperature.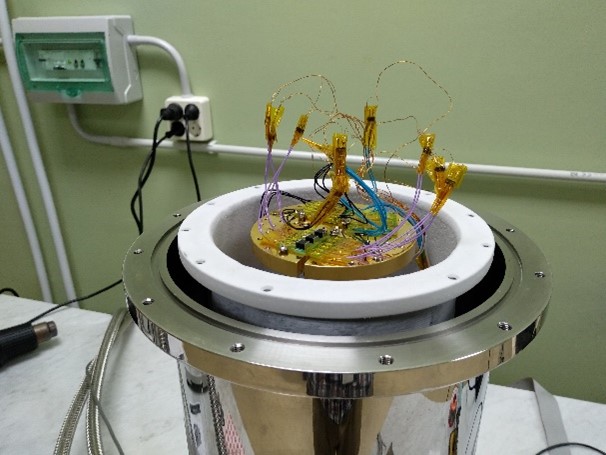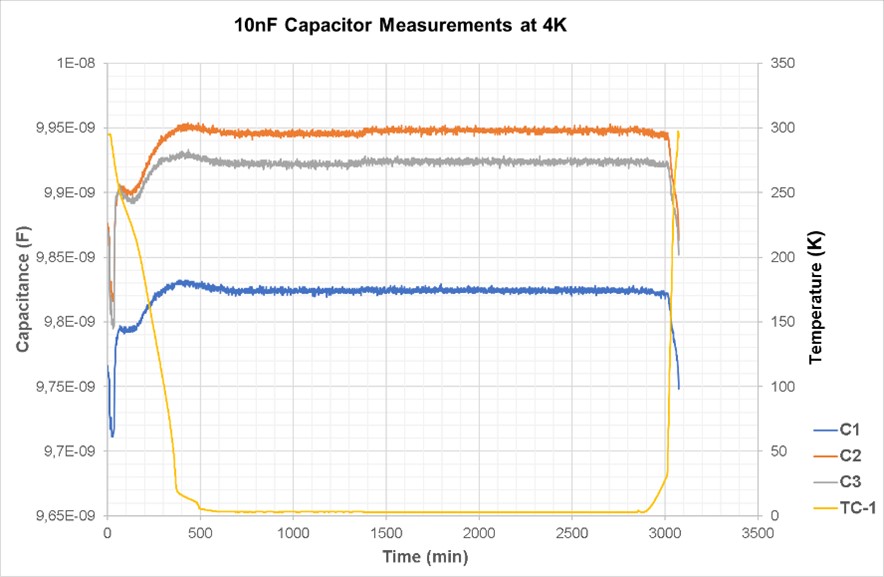 Latest posts by doEEEt Media Group
(see all)