Posted by Arnaud Dufour
On December 3, 2019
0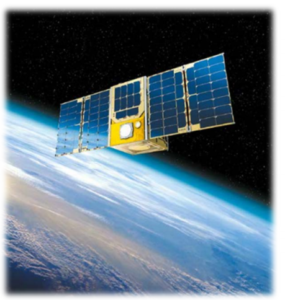 ANGELS project
In-orbit demonstrator
Lifetime : 2 years
Fast development : 33 months
Satellite dimensions : 22x22x35 cm
Payload : Miniaturized ARGOS Instrument
Payload mass : 2.5kg
Payload developped by Syrlinks 12U platform from Nexeya (now Hemeria)
The ANGELS PA specification
CNES has proposed a tailored specification with the following targets:
Adapt the specifications on mission needs
Assumed risk-taking
Tight development schedule
Focus on reliability data
The goal is to reduce lot tests at component level
Procurement acceptance:

To accept a component without testing, you need to gather datas from manufacturer and verify applicability.
If it is not enough, we check the quantity on QM and we consider that the test on QM can cover the component qualification.
If not enough, we perform tests at component level.

Payload ANGELS's feedback

Most of components have datas from manufacturer
For two references, life test and thermal cycle were done at board level
No complementary tests performed at component level
Focus on radiation – Destructive effects
Failures generated by heavy ions forbidden

We performed a component selection based on our heritage
We have a database with radiation data on commercial components

If the component reference matches, we check similarity and we use it
If no data, we propose other reference that fit the need
If nothing available, we perform a test

Payload ANGELS's feedback

We save several radiation tests by proposing a reference with heritage
It is easier to propose a component change at the beginning of development (EEE Quality experts need to be in the design process as soon as possible, it avoids massive redesign!)
Discussions with EEE Quality and designer at the beginnig were very efficient
Focus on radiation – Non destructive effects
For non-destructive single event

No availability figure to provide, just do the 'best effort'
Mitigation is performed at board level

A COTS SoC is used, as we have lots of radiation datas
A rad-tol supervisor is used to handle functionnal interrupts

Payload ANGELS's feedback

We put mitigations in place where it was critical. Possible to inhibit some of them in orbit.
A big work have been done on SET that could be destructive
Where mitigation was too complex to implement, we perform a reboot instead
Payload is able to reboot in 30 seconds
Feedback from board level testing
For TID, it can highlight very quickly the weakest component on the board

Through monitoring, it appears that regulators have a constant degradation.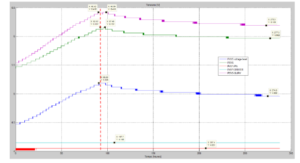 For the life test, nothing seen on component.
Lessons learned
Big difficulties to get automotive component in time

Supply time proposed oftenly more than 30 weeks!

Be aware that chocs & vibrations in automotive standards are a bit lower.
Trust becomes a key word in these types of development

The goal is to avoid a heavy test campaign on the part lot.
Thus, you need to gather datas from manufacturer and to estimate the confidence level that you can put on them

You need to put in place some rules to accept radiation by similarity between lots
Product Change Notice is a synonym of obsolescence, for radiation datas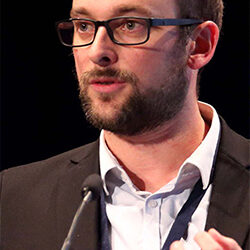 Latest posts by Arnaud Dufour
(see all)