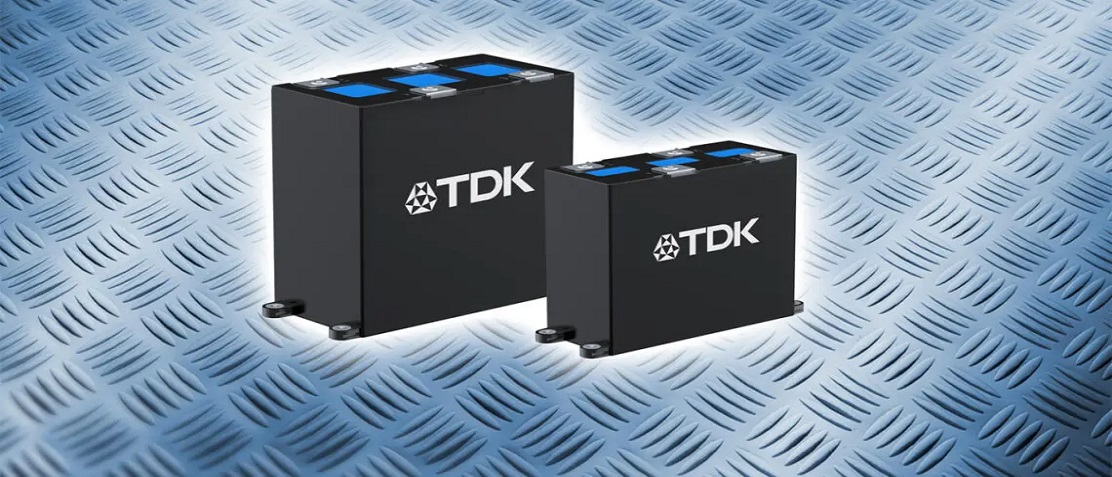 Posted by doEEEt Media Group
On November 12, 2020
0
TDK Corporation (TSE: 6762) presents ModCap™ − a modular capacitor concept for DC link applications. The newly developed power capacitors are available for rated voltages of 1100 V to 2300 V and cover a 365 µF to 2525 µF capacitance range. The rated currents between 105 A and 180 A are type-conditioned with all types designed for 5 kA recurrent pulse currents. The maximum permitted hot spot temperature is 90 °C.