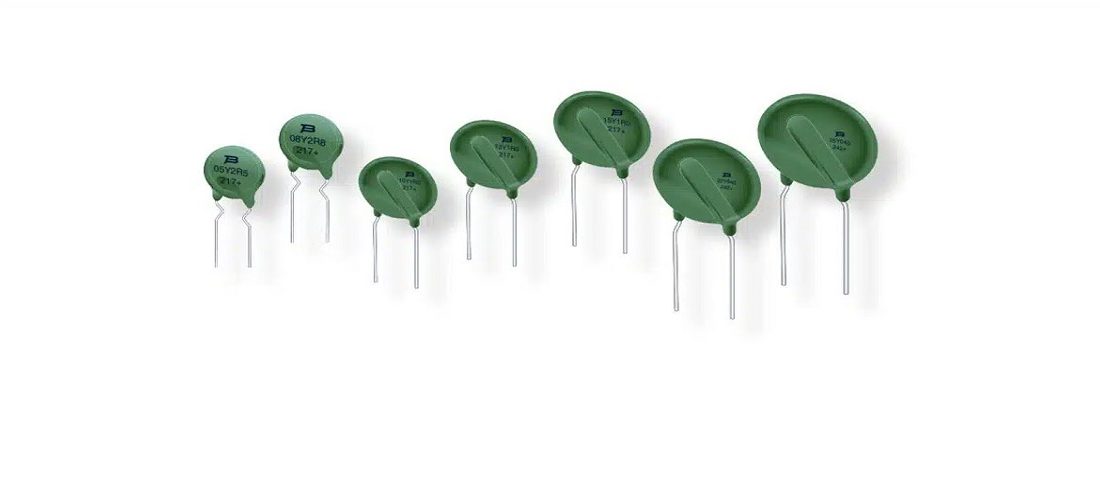 Posted by doEEEt Media Group
On June 22, 2023
0
Bourns is pleased to debut its POWrThermTM Power NTC Thermistors, which are high power rating NTC thermistors.
NTC thermistors are commonly used as Inrush Current Limiters (ICLs) on power lines.
Bourns® POWrTherm™ Power NTC Thermistors are designed and constructed from various metal oxides which form the polycrystalline NTC thermistor bodies and are capable of suppressing high inrush currents with equivalent capacitance up to 1500 μF@240 VAC and a maximum current up to 15 A.
These seven model families are housed in radial leaded through-hole packages and are UL and/or TÜV recognized depending on the specific series.
The different disc sizes cater to various market segments, from consumer to industrial, with applications like Switched-Mode Power Supplies (SMPS), DC motors, amplifiers and transformers.
Features
Seven disc options from 5 to 25 mm diameter
Wide resistance ranges from 0.7 to 220 ohms
Highly stable electrical characteristics
Coating material is flame retardant to the UL 94V-0 standard
RoHS compliant* and halogen free**
Applications
Switched-Mode Power Supplies (SMPS)
Amplifiers
DC motors
Transformers

Latest posts by doEEEt Media Group
(see all)