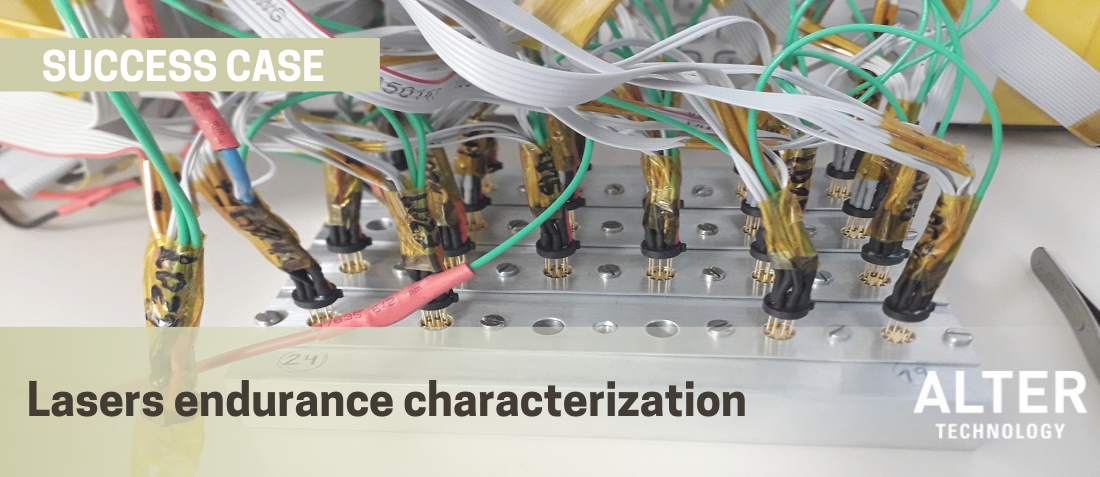 Posted by Alejandro López Moya
On January 25, 2022
0
Sometimes, Laser diodes characterization can be hard due to the laser's nature. In the case of lasers, perfect control of current and temperature applied is mandatory. In addition, a good heat dissipation must be provided to avoid lasers being damaged. Special and complex equipment is required for a perfect characterization because accuracy is a must with this kind of optical component. Tiny variations in the range of picometers must be detected to carry out a perfect characterization.
When Lasers must be tested in extreme conditions like vacuum or high/low temperatures, test setup definition and implementation becomes a real challenge.
A complete Lot Acceptance Test sequence involves a high volume of tests (Mechanical, Environmental, Radiation, Assembly, ESD,..). Still, in this case, the most tricky test to carry out was the Endurance test, where 12 lasers from different wavelengths (NIR, SWIR1, and SWIR3, from 350nm to 5um) were powered at their nominal current during 1000 hours while in vacuum conditions.
Each laser was controlled at its nominal temperature with 12 independent TEC controllers, while the temperature inside the chamber was also controlled at 50ºC.
In addition, the optical power of every laser was monitored with an array of photodiodes (Si and InGaAs) along the entire test to check degradation. Temperatures of every laser and TEC voltages on lasers were also monitored.
The LabVIEW application was developed to control all equipment involved in the test and to show and record all signals required.
LabVIEW is an engineering software created by National Instruments, with a powerful graphical programming environment. It is mainly used for data acquisition, instrument control, measurement analysis, and representation. It provides all the elements required for the complete automation of a test system. Still, it can be used for an enormous variety of diverse applications, like product design validation of a component/system/sub-system.
Lasers and photodiodes were mounted on metallic cylinders, each one at one side of the tubes. For heat conduction from the vacuum chamber baseplate to the lasers, metallic supports were designed and manufactured. Powering of lasers was carried out through precision SMUs (Keithley 2602B). For photodiode current measurements, one digital multimeter HP3478-A was used. To switch between photodiodes to monitor, a relay matrix was used.
This relay matrix was controlled by one Microcontroller with specific C- code developed by ALTER.
Finally, all endurance test results were satisfactory, and all lasers continued with the LAT test sequence.
Lot Acceptance test (LAT)
A Lot Acceptance Test (LAT) is a reduced set of Qualification tests over components or equipment required to accept a specific manufacturing lot for its use. Previously to LAT, manufacturers must have carried out a Qualification process where a complete set of tests is done over them.
Previously to LAT, a Screening test sequence is carried out over the lot under test to detect potential failures (i.e., infant mortality) and to assure that components/equipment specifications are inside the ones provided by the manufacturer. In the case of components, this Screening test sequence also allows selecting the best ones for the final application (i.e., Flight models for space applications). The rest of the components continue with the LAT sequence.
Every family of components has its own standard for LAT sequence. This sequence normally includes Mechanical tests, like vibration and shocks, ESD tests, Environmental tests, Endurance tests, Radiation tests (Heavy ions, Gamma,…), Thermal vacuum tests, Assembly tests, and so on… This set of tests could be modified depending on the final application of the component/equipment. An example of LAT sequence for Laser Diodes, according to ESCC23202 is shown below:
A LAT sequence also allows customers to have complete traceability of the components they are going to use in their application, from the wafer used during manufacturing.
GET IN TOUCH TODAY!
Do you have questions? Contact us!
ALTER TECHNOLOGY LAB EXPERIENCE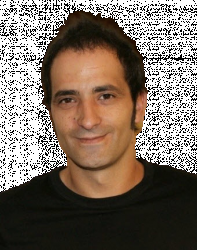 Latest posts by Alejandro López Moya
(see all)