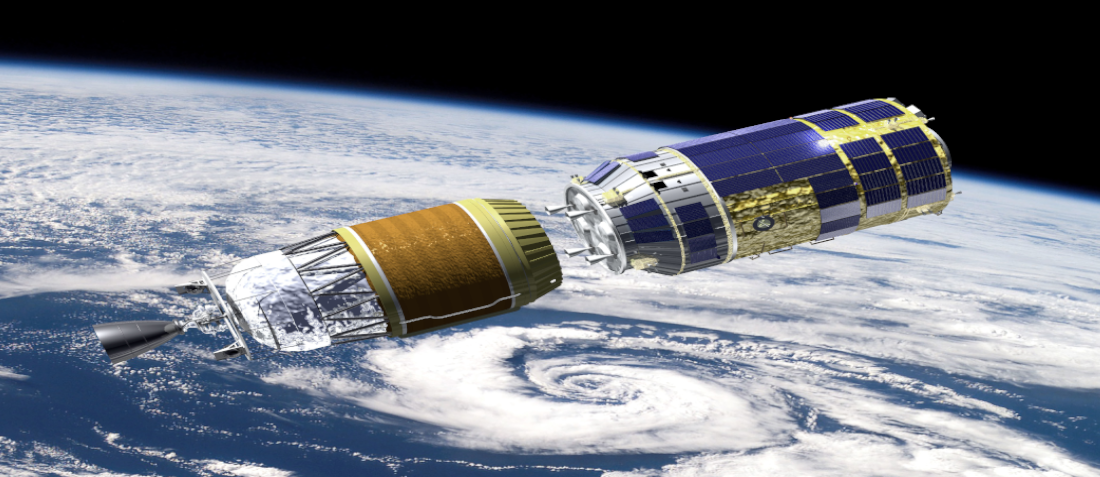 ALTER Projects,
ENDURANCE, ENVIRONMENTAL & RADIATION,
INSPECTION, ELECTRICAL & VERIFICATION,
PHYSICAL, MECHANICAL & ASSEMBLY,
TESTING
Posted by doEEEt Media Group
On January 13, 2020
0
Alter Technology is providing engineering, testing and logistics services to the Japanese company Mitsubishi ELectric COrporation (MELCO) in the procurement of European components under the HTV spacecraft ( H-II Transfer Vehicle ) project.
The HTV  vehicle is an unmanned spacecraft that in an autonomous way is able to supply food, replacement parts, test equipment and other items to the crew of the ISS. The "brain" of this vehicle – its Avionic Module – was developed by Mitsubishi Electric. Currently several launches of this ship are planned in addition to the 6 (HTV-1, HTV-2, HTV-3, HTV-4, HTV-5 and HTV-6) made to date.
HTV Spacecraft Vehicle Description
The HTV Spacecraft in its nominal configuration is 10 meters in length and has a mean diameter of 4.4 meters. It consists of four sections, the Pressurized Logistics Carrier PLC, the Unpressurized Logistics Carrier ULC, the Avionics Module AM and the Propulsion Module PM. HTV has a liftoff mass of 16,500 Kilograms carrying up to 5,200 Kilograms of payloads inside the Pressurized Logistics Carrier and 1,500 Kilograms of external payloads.
Last Launch ( HTV-6 )
HTV-6 is the sixth mission of the H-II Transfer Vehicle operated by the Japan Aerospace Exploration Agency and currently the largest resupply craft servicing the logistics needs of the International Space Station. The mission delivers approximately 5.9 metric tons of cargo comprised of 3.9t of cargo in the Pressurized Logistics Carrier and 1.9t in the Unpressurized Logistics Carrier.
Highlights of the HTV-6 mission include the delivery of the first batch of new Lithium-Ion batteries to replace the aging Nickel-Hydrogen batteries that ISS currently relies on to deliver power when the solar arrays are not illuminated by the sun. HTV-6 is also planned to execute a secondary mission after its cargo-delivery to ISS dedicated to testing a 700-meter long tether in space that can generate a small thrust through electromagnetic dynamics and might build the foundation for future debris deorbiting systems to reduce the growing population of space debris.
The internal cargo delivered by HTV-6 is comprised of 1,264 Kilograms of crew supplies (food rations, 600 litres of water, clothing, hygiene equipment & consumables), 663kg of maintenance hardware, 420kg of utilization payloads, 156kg of computer resources, 35kg of spacewalk equipment, and 28kg of Russian cargo.
HTV-6 is the first in a series of HTV missions dedicated to taking new Lithium-Ion batteries to the International Space Station to replace the Nickel-Hydrogen batteries that have been installed on the Station's truss segments since they were launched over the course of the early 2000s.
GET IN TOUCH TODAY!
Have questions? Contact us

Latest posts by doEEEt Media Group
(see all)