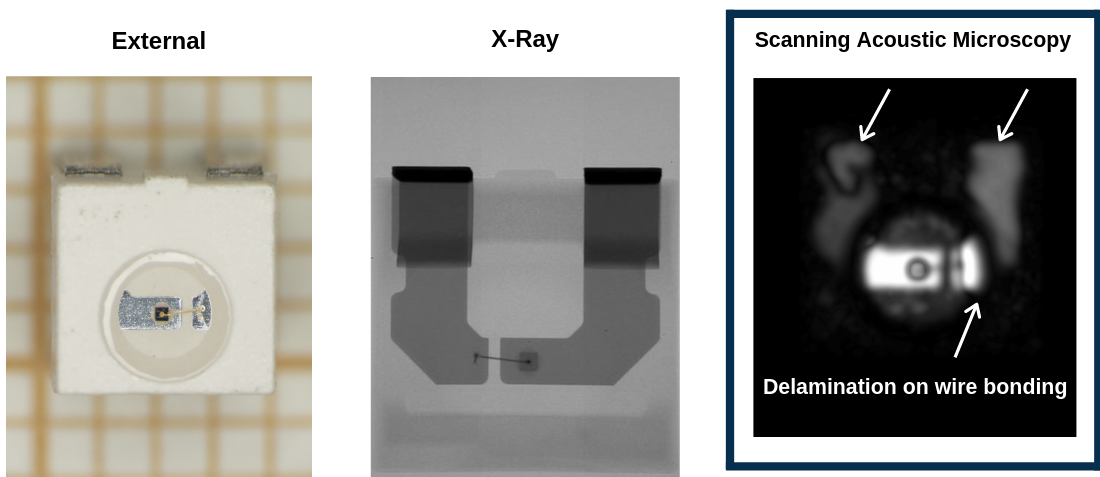 Posted by Francisco Javier Aparicio Rebollo
On July 3, 2019
0
Sample & Method
An Infra-red led emitter is inspected by scanning acoustic microscopy. Probe frequency is adapted to the characteristics of the system. In this case, considering the large thickness of the package a 50 MHz transducer is used. Our phase inversion algorithm identifies and highlights the delaminated areas. In addition, A-scan inspection is used to confirm these findings.
Remarks
Thorough scanning acoustic inspection discloses defects at different locations. First of all, minor acceptable delamination is observed at the rear side of the paddle. However, the detected delamination on the lead-frame wire bonding area compromises the system performance. On the other hand, one lead is delaminated over its entire length. This delamination extends from the external surface of the package up to the active area and represents a severe risk of water ingress.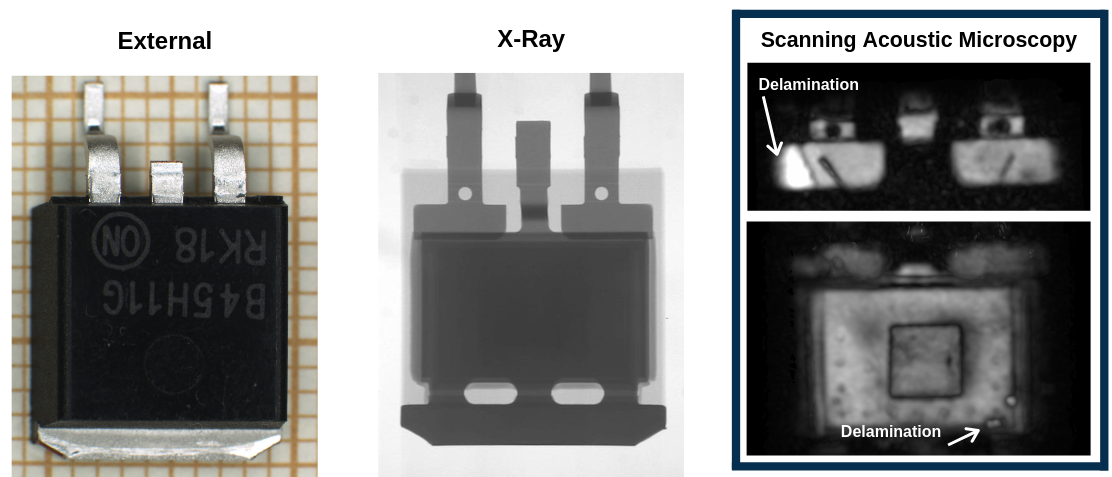 Assessment as per different test methods
In Alter Technology Scanning Acoustic Microscopy inspection is conducted in accordance with different inspection methods. Next table summarizes the inspection result for these different criteria.
| wdt_ID | Specificacion | Delamination of a surface breaking part (lead) over its entire length | Delamination at the wire bonding are of the lead frame | Minor paddle delamination | Partial delamination of a surface breaking part (lead) |
| --- | --- | --- | --- | --- | --- |
| 1 | | Not compliant | Not compliant | Compliant | Compliant |
| 4 | | Not compliant | Not compliant | Compliant | Compliant |
| 7 | | Not compliant | Not compliant | Compliant | Compliant |
| 10 | | Not compliant | Not compliant | Compliant | Compliant |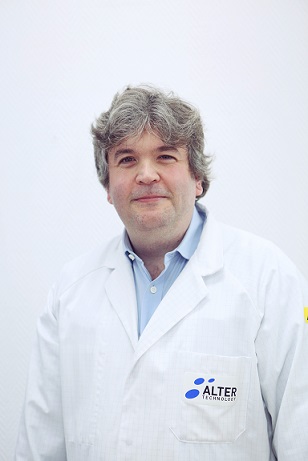 Latest posts by Francisco Javier Aparicio Rebollo
(see all)