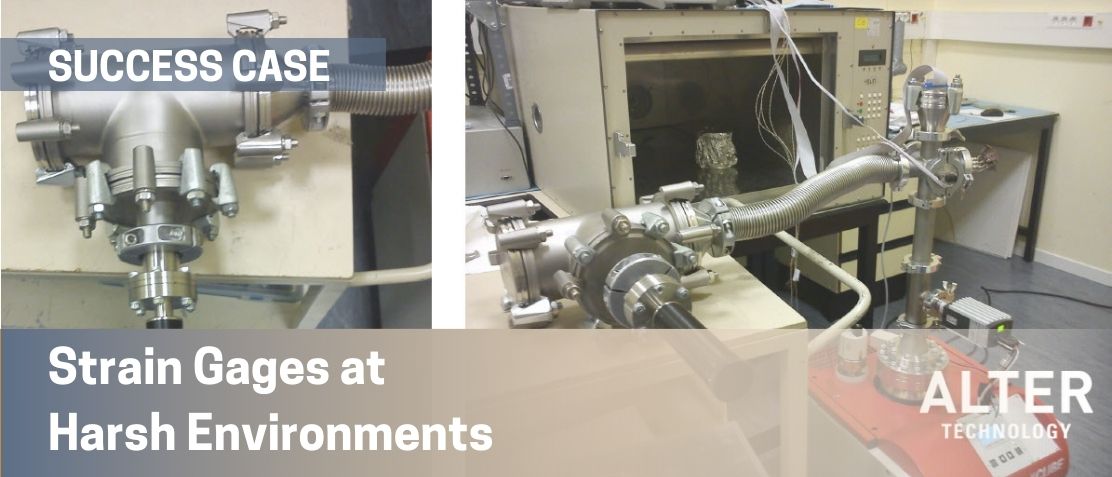 Posted by Juan Barbero
On February 16, 2022
0
The Strain Gages are used to measure the deformation of materials. These devices are widely used when the deformation of a structure is relevant such as the wings of a plane or the structure of telescopes or rockets. The necessity of testing these strain gages at a wide temperature range leads to the necessity of coupling force-deformation equipment to climatic chambers.