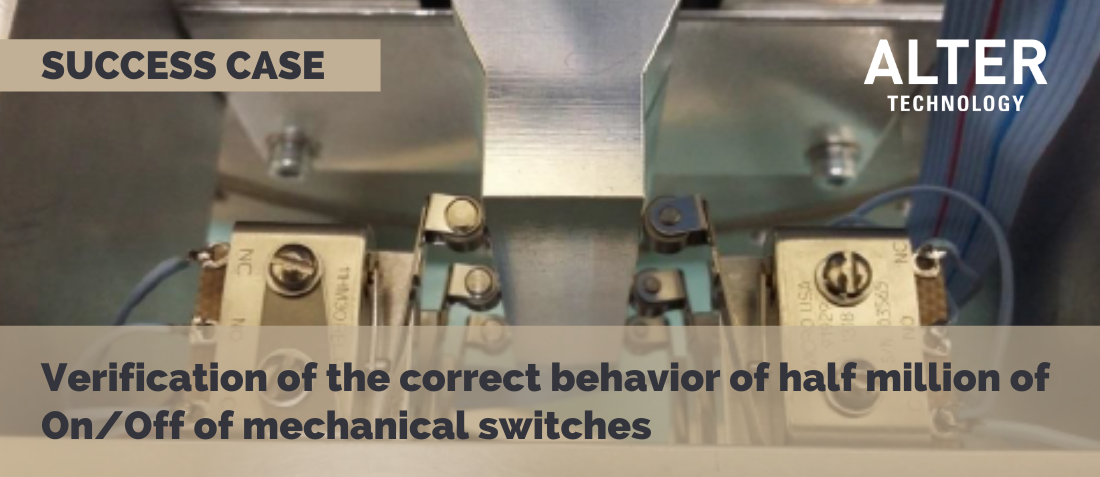 Posted by doEEEt Media Group
On July 21, 2021
0
Characterization of half million of On/Off of mechanical switches in a vacuum and -170ºC
The control of the vacuum system, the temperature, and the pneumatic system was controlled by a program of a LabVIEW made for the test that synchronicity all the system:
The electrical characterization
Mechanical characterization
Download the case and read the final evaluation of the extension, the test results, and our conclusions.
We wanted to verify the correct behavior during half a million on and off switches on this occasion. To carry out this test, it was necessary to use linear feedthrough that would allow us to operate a mechanical arm that would press the switches from outside the space simulation chamber.
In this successful case of the Optoelectronics LAB, we explain why we have decided to use a pneumatic system that allowed us to carry out half a million interactions. In addition to the design of the mechanical parts to simulate the interaction.

Latest posts by doEEEt Media Group
(see all)