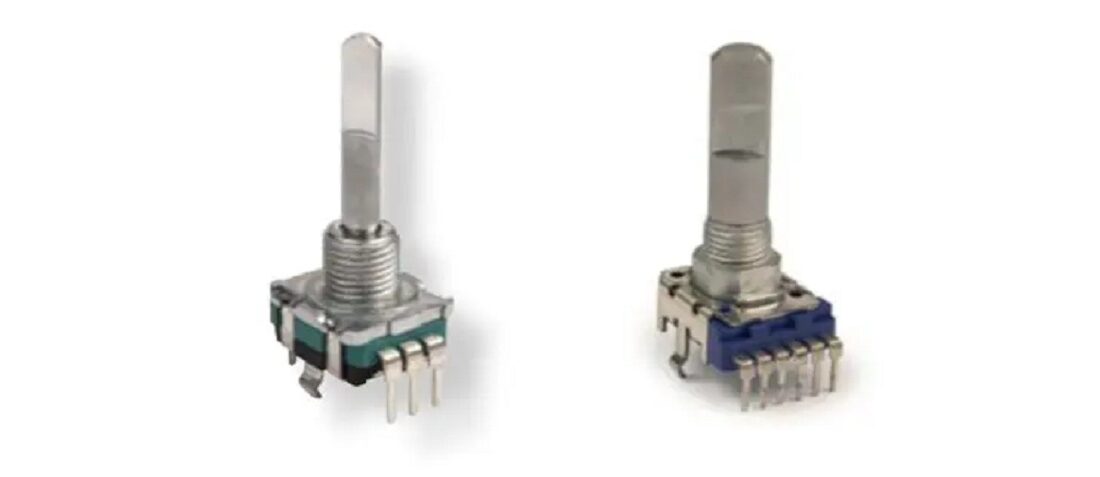 Posted by doEEEt Media Group
On June 7, 2021
0
Bourns Sensors and Controls announces the release of the Model PRS11R and Model PRS12R Rotary Metal Shaft Potentiometers.
The released PRS11R and PSR12R rotary metal shaft potentiometers are designed for use in professional audio and lighting applications, low/medium risk medical* and laboratory equipment, industrial automation controls, and other applications where a reliable potentiometer is required.
The model PRS11R features a minimal form factor and offers an optional momentary switch; the model PRS12R offers a dual-potentiometric output in addition.
PRS11R Features
THT mounting type
15,000 rotational cycle rating
-20 ºC to + 70 ºC operating temperature range
Flatted shaft option
Horizontal or vertical orientation option
Optional push momentary switch
RoHS compliant**
PRS12R Features
THT mounting type
10,000 rotational cycle rating
-10 ºC to + 70 ºC operating temperature range
Flatted, knurled, and slotted shaft option
Horizontal or vertical orientation option
Optional center detent
RoHS compliant**
Applications
Professional audio equipment
Professional lighting consoles
Consumer white goods
Low/medium risk medical* and diagnostic equipment
Test and measurement equipment
Communications equipment
Laboratory equipment
Industrial automation controls

Latest posts by doEEEt Media Group
(see all)