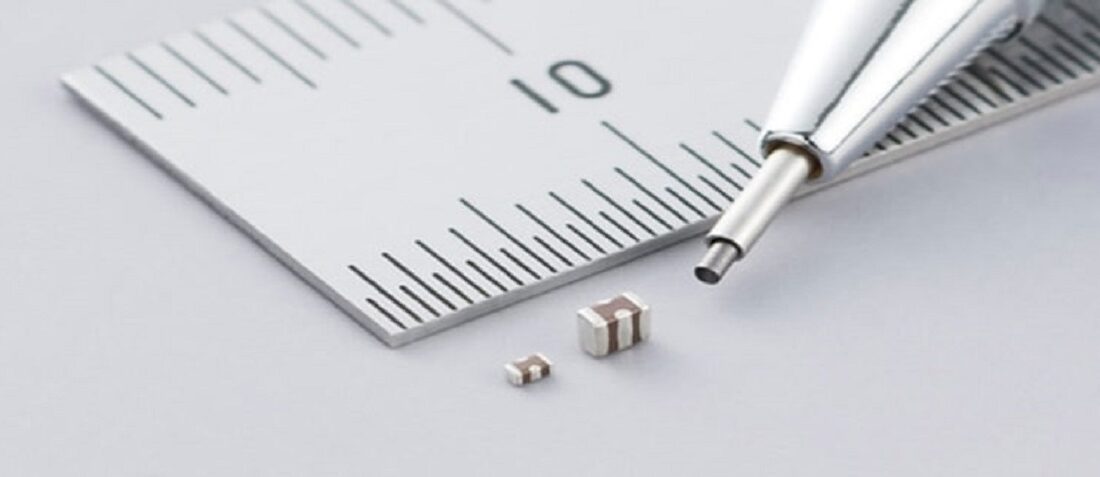 Posted by doEEEt Media Group
On May 26, 2021
0
for Automotive
Murata Manufacturing Co., Ltd. has started mass production of two new multilayer ceramic capacitors for automotive applications—the NFM15HC105D0G3, which is the world's smallest*1 0402 inch size(1.0×0.5mm) three-terminal low-ESL multilayer ceramic capacitor, and the NFM18HC106D0G3, which is the three-terminal low-ESL multilayer ceramic capacitor with the world's highest capacitance of 10µF in 0603-inch size(1.6×0.8mm).
The emergence of automotive technologies such as advanced driver assistance systems (ADAS) and autonomous driving is leading to an increase in the number of microprocessors used in each vehicle. To ensure that these components work correctly, vehicles are also being equipped with more multilayer ceramic capacitors. At the same time, there is a strong demand for automotive multilayer ceramic capacitors that combine higher capacitance with smaller size and improved high-frequency characteristics with low ESL in order to help automakers save space by reducing the parts count while increasing reliability.
By employing Murata's own thin-layer technology and high-precision lamination technology with fine-particle and homogenization technology for ceramic and electrode materials, the NFM15HC105D0G3 achieves a volume about 60% smaller than that of Murata's conventional products with the same capacitance, and the NFM18HC106D0G3 features a capacitance about ten times higher than that of Murata's similar-sized conventional products.
Murata will continue expanding its lineup to meet market needs and contribute to advancing automotive performance and features.
*1 Based on an internal study. As of April 22.
*2 Industry standard for passive components (capacitors, inductors, etc.) set by the Automobile Electronics Council
Source: Murata

Latest posts by doEEEt Media Group
(see all)