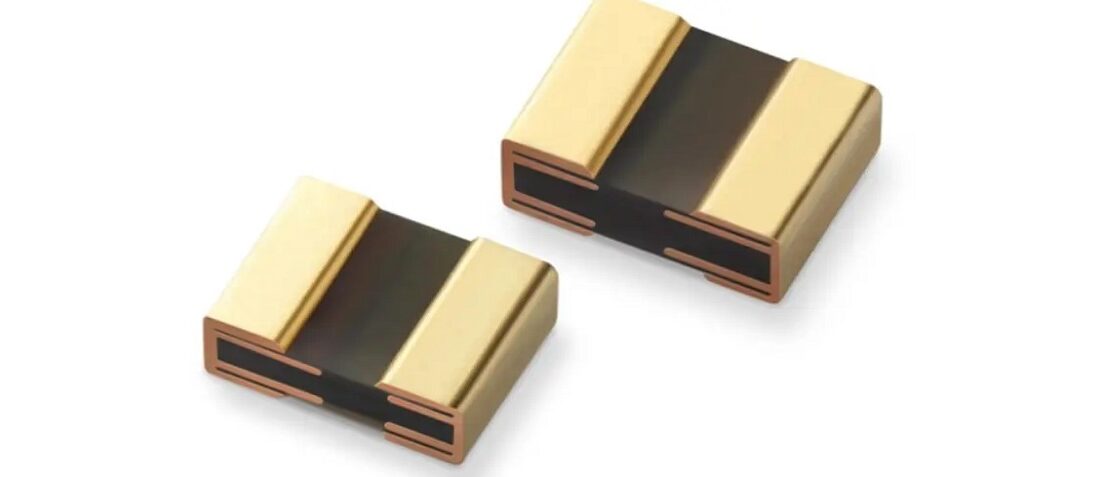 Posted by doEEEt Media Group
On August 10, 2020
0
Littelfuse's PPTC devices, or resettable fuses, are now available in a surface-mount 0201-package size for small mobile and wearable devices.
Littelfuse, Inc. has released a new series of polymeric positive temperature coefficient (PPTC) devices, also called resettable fuses, to protect ever-shrinking mobile and wearable devices.
The PolySwitch zeptoSMDC series provides overcurrent and overvoltage protection on the signal lines for both the lithium-ion battery pack ICs and fuel gauge. Resettable PPTCs do not require replacement after a fault event; they allow the circuit to return to the normal operating condition after the power has been removed and/or the overcurrent condition is eliminated.
Designed for high-voltage (13 VDC) applications, the PPTCs, available in a surface-mount 0201 package size, target small consumer electronics applications from wearables and smartphones to portable medical equipment and mobile point-of-sale devices. These resettable fuses, designed to protect the battery fuel gauge and battery management IC, reset to normal operation after the fault is cleared.
The zeptoSMDC series of PPTCs are available on tape and reel in quantities of 15,000.

Latest posts by doEEEt Media Group
(see all)