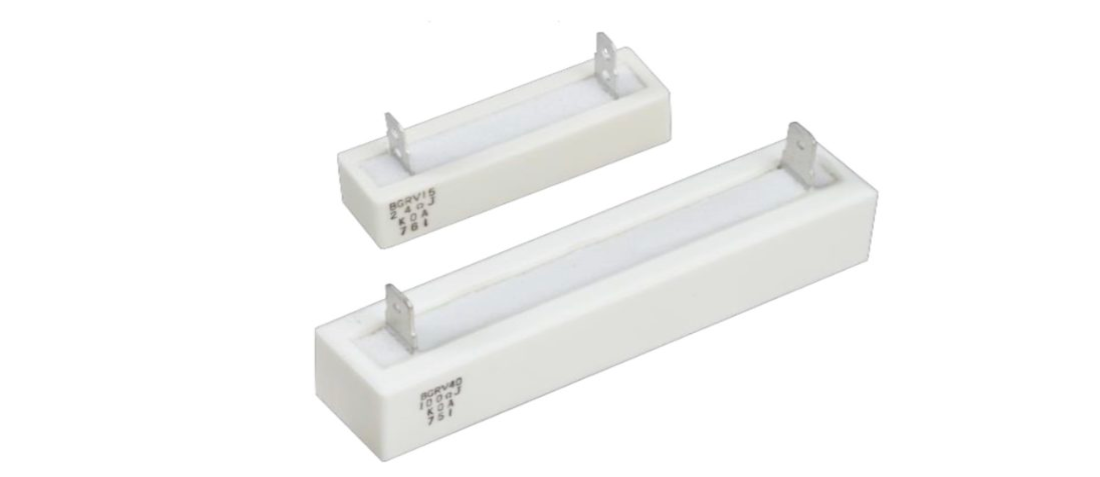 Posted by doEEEt Media Group
On March 9, 2021
0
KOA is introducing a new range of wire wound and metal oxide high power resistors in a ceramic case, dedicated to automotive pre-charge/discharge applications.
BGRV wirewound resistors – designed to withstand the high inrush currents present in Electric Vehicle pre-charge circuits.
BWRV wirewound resistors – features lower resistance values as well as improved T.C.R. and tight resistance tolerances.
BSRV metal oxide resistors – designed for the capacitor discharge function in the DC/DC converter and in Electric Vehicle discharge circuits.All 3 resistor series are available with spade/lug terminals for use in wiring harness or connector blocks.
Product Features
High reliability, suitable for automotive applications Excellent inrush current withstand characteristics Excellent overload performance
Optional 'quick connect' terminals
Flame-retardant ceramic case 1 Ω…75 kΩ
±5 % or ±10 %
3W…40W
Operating temperatures up to +155 °C Tested acc. to AEC-Q200 requirements EU-RoHS compliant
Application Examples
Battery unit / inverter circuits for automotive electronics (HEV, EV, PHEV, FCV)
Pre-charge circuit of electric vehicle (BGRV, BWRV) Discharge circuit of electric vehicle (BSRV)
On board car charger
Industrial converter / inverter
Example of Application Circuit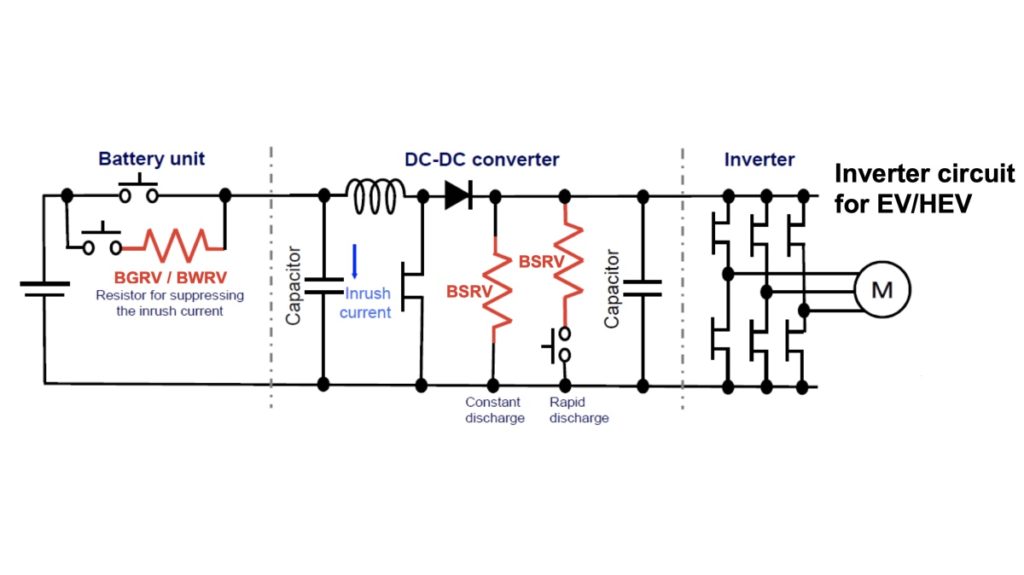 Latest posts by doEEEt Media Group
(see all)