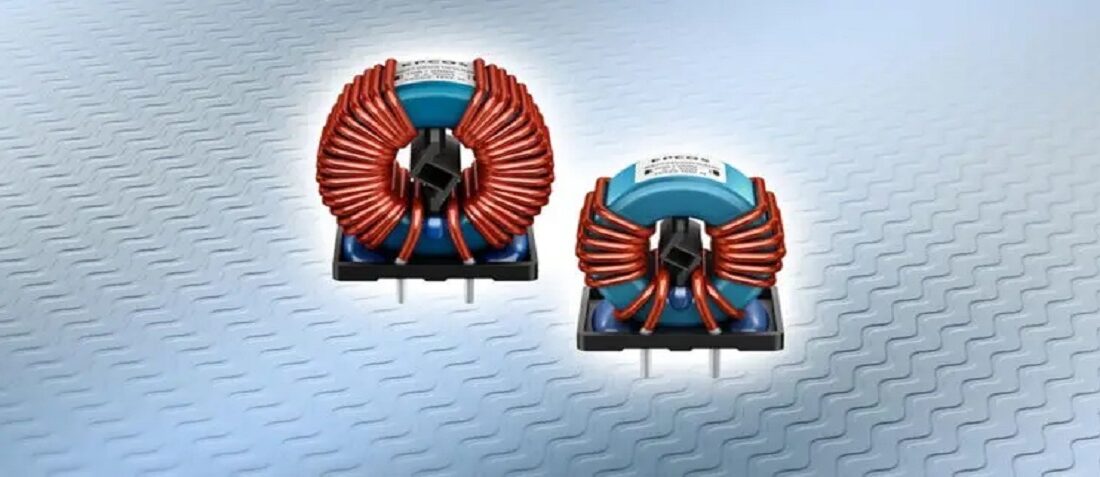 Posted by doEEEt Media Group
On March 24, 2021
0
TDK Corporation presents a new series of current-compensated EPCOS double-ring core chokes for the suppression of common-mode interferences.
These chokes are available in three sizes with current handling capacities between 10 A and 17 A, and with a rated voltage of 250 V AC (50/60 Hz). Depending on the type, the inductance value is between 1.0 mH and 6.25 mH. The plastic material of the base plate and spacer in the middle of the ring core conforms with UL 94 V-0, and the highest CTI value of >600.
In order to meet the high requirements for specific applications in domestic appliances, in accordance with IEC 60335-2-xx, the plastic meets specifications for GWIT (+775 °C), GWFI (850 °C) and Ball Pressure (+190 °C), as well as CTI >250. These high requirements are increasingly found in industrial applications, such as drives.
These EMC components offer extremely small dimensions in relation to the current capacity with dimensions of between 33 x 23 x 30 mm and 39 x 23 x 37 mm. Due to the leakage inductance of around 0.4%, the RoHS-compatible ring core chokes also suppress symmetrical interferences. The main areas of application are switch-mode power supplies, converters and domestic appliances.
Main fields of application
Switch-mode power supplies, converters and domestic appliances
Main features and benefits
Higher insulation requirements according to IEC EN 60335-1/2 standards
Current handling capacity of 10 A to 17 A at 250 V AC
Compact dimensions of 33 x 23 x 30 mm to 39 x 23 x 37 mm
Suppression of symmetrical interferences due to leakage inductance of 0.4%

Latest posts by doEEEt Media Group
(see all)