Posted by Maria Teresa Valette
On October 29, 2019
0
COTS : First heritage

COTS : Heritage – Iridium NEXT 

COTS : NewSpace Satellites

COTS : Mitigation Plans 
COTS HERITAGE : FIRST HERITAGE 
Beginning 2000,

before ECSS-Q-ST-60-13C release ,

commercial plastic microcircuits

were selected by Thales Alenia Space for 

Class 1 or Class 2 programs

(ECSS-Q-ST-60C)

as alternative approach

when no technical solution existed with

Hi-Rel parts.
    A detail specification for qualification and up-screening for plastic encapsulated microcircuits was released. The justification document summarized all data and risk analysis 

Explanation of the need /Tradeoff with Hi-Rel.

Risk analysis before to launch qualification on the flight lot.

Lead Finish: SnPb mandatory 

Manufacturer survey system: PCN, OBS, Technological Data and Reliability Data 

Procurement: Single lot & traceability 

Radiation: Single Event Effects, Total Dose

Technological qualification: Construction Analysis and Outgassing
Screening: Similar to Class 1 ECSS-Q-ST-60-13C.
Environmental qualification (sampling): Similar to Class 1 ECSS-Q-ST-60-13C.

Mounting qualification: Vibrations, Thermal Cycling.
For additional procurement

:

Construction analysis (C.A.) replaced by DPA 3 pieces

Single Event Effect test is not required if die mask revision remains unchanged from previous procured lot checked through C.A.

Mounting qualification systematically done on each flight lot
COTS HERITAGE- IRIDIUM NEXT
Requirements: COTS  close to ECSS-Q-ST-60-13C Class 2/Class 3
An internal specification for "COTS acceptance" was released by Thales Alenia Space 
COTS  solutions depending on:
Volume and price

Higher electrical performances compared to HiRel components

Temperature Range: minimum temperature  range –40°C to 85°C 

Mature packages

TSSOP ;DPACK types ; SOIC-8 SOT-xx.

Pure Tin allowed 

Single lot 

Family type 

Active Parts: Microcircuits and  Discrete from PPL Thales Group or AEC qualified

Passive parts introduced (180 references): 

ceramic capacitors, chip resistors, discrete, microcircuits and RF Passive (Commercial and AECQ  level).
LOT VALIDATION:

Radiation 

Construction analysis 

Mounting qualification (per lot DC)

Reliability:

Data collection from the manufacturer

or lot testing 

Screening  at board/Unit level
More than 350 References COTS including  some AECQ parts
COTS- NEW SPACE SATELLITES 1/2 
The COTS requirements are detailed in a new dedicated Standard Company released in 2018

.   
Prohibited COTS

families are  listed

Manufacturer selection

:

COTS shall be selected from manufacturers with

high Volume Production lines.
A manufacturer

shall be identified as

reliable  supplier

; Quality System, Responsive Behavior  

Preferred  COTS:

Active COTS:

PED-Rad Tolerant  Plastics

,

AECQ,  Enhanced products, PPL Thales  or

Heritage
Passive COTS allowed  shall be selected if possible  to the maximum extent in AECQ version
COTS- NEW SPACE SATELLITES 2/2 
The COTS requirements are detailed in a new dedicated Standard Company released in 2018.   

Temperature range  

as minimum  -40°C/+85°C

Pure Tin according to  JESD-201 class 2 allowed. If not, Risk Analysis  & mitigation plan required. 
Lot homogeneity

(Single Date Code, assembly lot et when required diffusion lot for radiation)

Expected Traceability 

Diffusion and Assembly locations

Assembly lot 

Diffusion lot  ( for radiation-sensitive parts) 
Packing

Mechanical Protection

ESD protection

Moisture protection 

Label: Traceability as minimum Date Code, manufacturer lot.
COTS- MITIGATION PLAN 1/2
Mitigation Plans have been established as a consequence of a  strong heritage
Radiation  Risk:

Single Event Effect

: Technology sensitivity

Total Dose

: Several lots tested 
Procurement risk: 

Authorized

distributors 
Delivery time:

 Anticipation for AECQ and high volume needs 

Manufacturers 

Survey System (  follow-up of Obsolescence and Product Change Notifications) 

PPL Thales 
Construction Analysis

: adapted to focus on the critical aspect of each technology.  

Mounting Qualification

:

For each new procurement,  mounting qualification shall

not be systematically required

depending on:

Outgassing and Construction Analysis

Package:  similarities can be declared per supplier/assembly location for each package type with several sizes.
COTS- MITIGATION PLAN 2/2
Mitigation Plans have been established as a consequence of a  strong heritage
Acceptation Risk: Parts Selection Team: 

Thales Alenia Space  Quality assurance expert/specialist on  EEE parts, Radiation, Materials and Processes, Dependability are in charge of risk evaluations as support of EEE parts engineering.

COTS acceptation is declared through a detailed Justification Document approved by experts.

Product characteristics

Traceability 

Supply chain data: PCN management, Obsolescence data, Procurement information, Life Cycle

Manufacturer Reliability data 

Evaluation is done by Thales Alenia Space 
A summary sheet "Justification Document main – external "is automatically filled and provided to customers. 

For each new procurement, Justification File is updated.
CONCLUSION
Thales Alenia Space policy on commercial EEE parts is a strong 
guarantee for New Space activities.
Supplier cooperation for data collection  is mandatory to use commercial components in Space applications.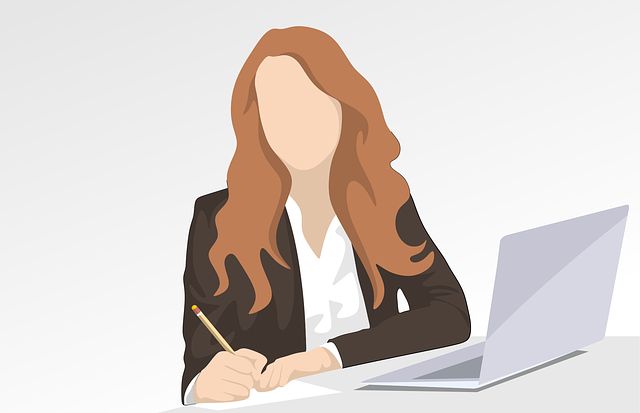 Latest posts by Maria Teresa Valette
(see all)