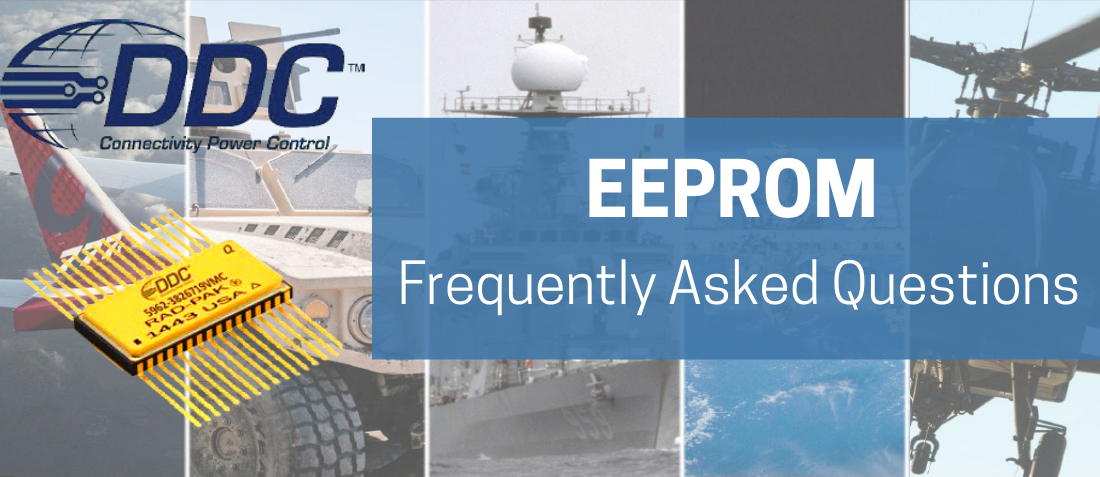 Posted by Emilio Cano García
On November 6, 2020
0
Data Device Corporation has compiled a list of frequently asked questions related to its EEPROM family.
Below, you can see the list categorized into three sections:
DDC's EEPROM devices feature software data protection, which is implemented using a JEDEC standard algorithm. When EEPROM devices are shipped from DDC, software data protection is disabled allowing users to program the devices with commercial EEPROM programmers that do not support this feature. With software, protection enabled unintentional writes to the EEPROM are avoided.
.
With software data protection (SDP) enabled, there are two methods of writing to the EEPROM. Each byte or page written to memory must be preceded by the 3-byte protection sequence or software data protection must be disabled. The preferred method for writing to the memory is to load the three-byte software protection algorithm, which temporarily unlocks software protection, load a byte or page of data and wait 10ms for the write cycle to complete. Once the write cycle completes the software protection will then be enabled. The three-byte software protection algorithm is not written to memory, only the data that follows. Once enabled, software data protection will not be reset during power down of the device.
To disable software data protection a six-byte algorithm is loaded followed by a byte, up to the page, of data and the tWC write cycle is allowed to complete. Once software protection is disabled the device can be written to, and the three byte-locking algorithm can be loaded to enable software protection.
DDC does not recommend using the six-byte disable code to unlock the protection. By using only the three-byte sequence rather than the six-byte sequence, the user is assured that the Software Data Protection is always enabled and that inadvertent writes will not corrupt the data in his memory.
To determine if software protection is enabled, a byte of data is written to the device without the three-byte protection algorithm. A read is then performed on the address that has just been written to. If the data does not change in that location then software protection is enabled. If the data does change then software protection is disabled.
Specification characteristics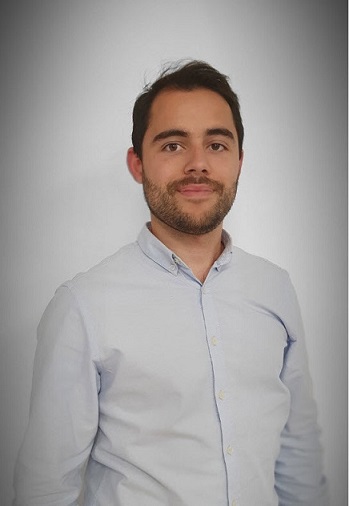 Latest posts by Emilio Cano García
(see all)