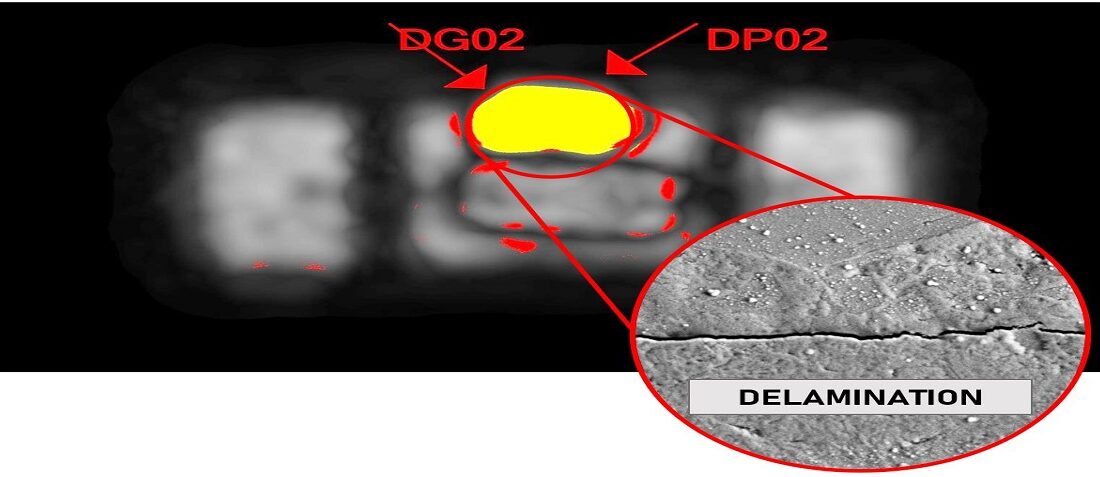 Posted by Emilio Cano García
On April 20, 2022
0
As we already know, the use of COTS components space has increased in recent years. The new needs of the space market (saving costs, need for modern IC Technology, less lead time, access to the latest technology…) have caused this boom. But the harsh conditions of the space environment (extreme temperatures, radiation, vibration, humidity…) limit the use of COTS and require a balance between reliability, quality, screening, and costs.
COTS components space
One of the biggest cons of COTS space components is the plastic package. Plastic can cause outgassing, coating nearby components in chemicals that cause corrosion. Besides, the non-hermetic sealing can also allow humidity into packages, ultimately leading to corrosion of the semiconductor inside.
Finally, the plastic material can present defects in its internal structure, which must be analyzed and identified to avoid functional anomalies (electrical or mechanical) that could lead to a catastrophic error during the flight.
How to analyze the internal structure of the component?
C-SAM (Scanning Acoustic Microscopy) inspection is a relatively inexpensive and non-destructive method that can accurately detect and identify these anomalies. Some examples are: voids, cracks, delamination, abnormalities, defects, disbands.
In a nutshell, it is a perfect solution for this purpose, but how do these anomalies affect the component?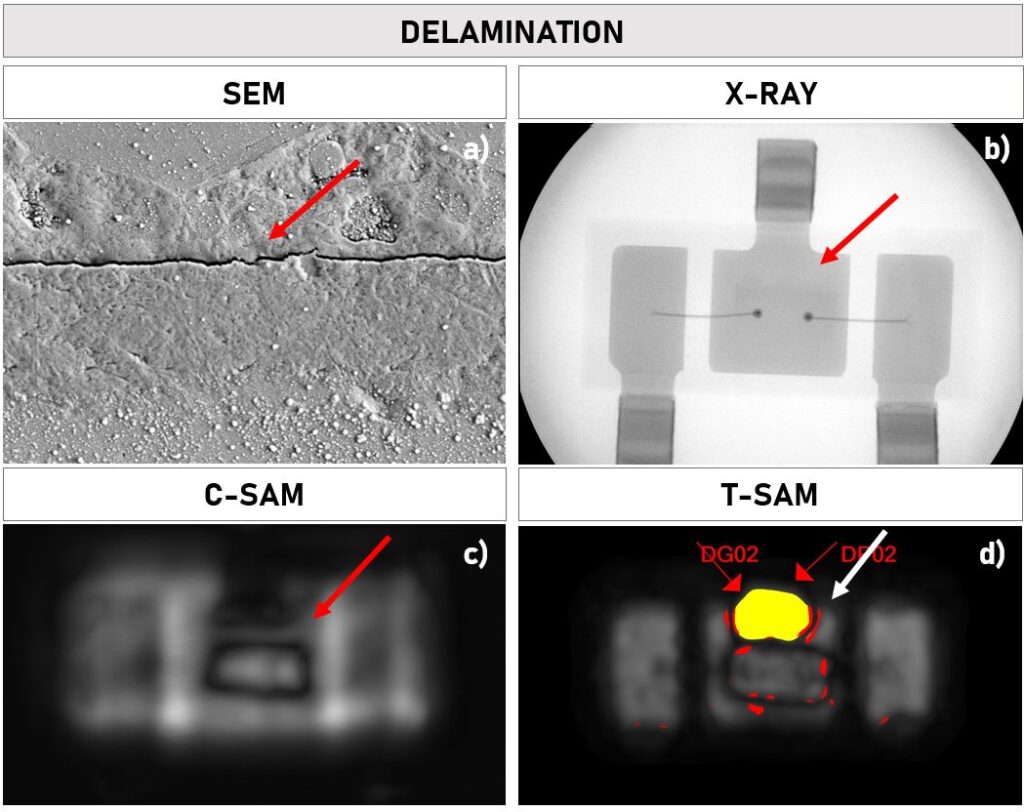 Focusing on delaminations (defined as a lack of adhesion at the interface between different materials, typically between the moulding compound and an internal inorganic part), they can cause the following failures:
Failure Mechanisms:
Poor mechanical stability
Wire bond damages (twisting, neckenning, breakage …)
Inefficient heat dissipation
Metal corrosion
Cracking or delamination of die or encapsulant
Popcorn cracking
Electrical Failure Modes:
Short-circuit / Open-circuit
Parametrical failure
Impedance increase
Does delamination always cause electrical or mechanical failures?
To answer this question, ALTER and the University of Seville have carried out a statistical study, following the procedure in the attached image.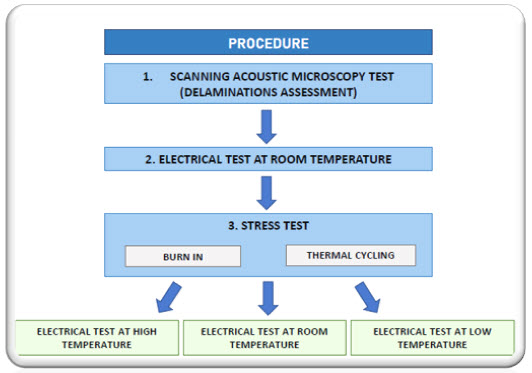 The study uses the Shapiro-Wilk statistical model (normal distribution does not fit the observed behavior) and compares the number of outliers* in devices with and without delaminations. Different types of components were analyzed in the study, and they were also subjected to thermal stress (burn-in and thermal cycling).
University of Seville Collaborators:
Juan Antonio Bermudo Molina
Francisco Javier Aparicio Rebollo
Ana María Beltrán Custodio
GET IN TOUCH TODAY!
Do you have questions? Contact us!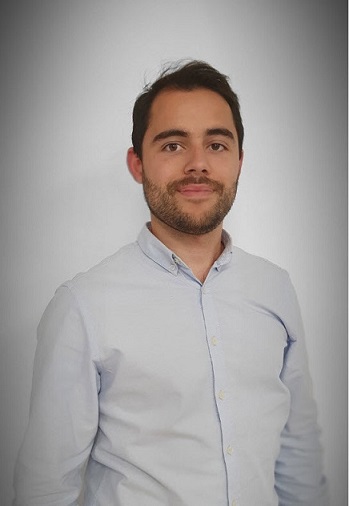 Latest posts by Emilio Cano García
(see all)